What Is Family Life Education?
What Is Family Life Education?
What Is Family Life Education?
The goal of family life educators is to teach families how to forge happier, healthier relationships. Professionals in this field teach good decision-making, positive self-esteem, and tools that promote strong interpersonal relationships. All of these help families thrive.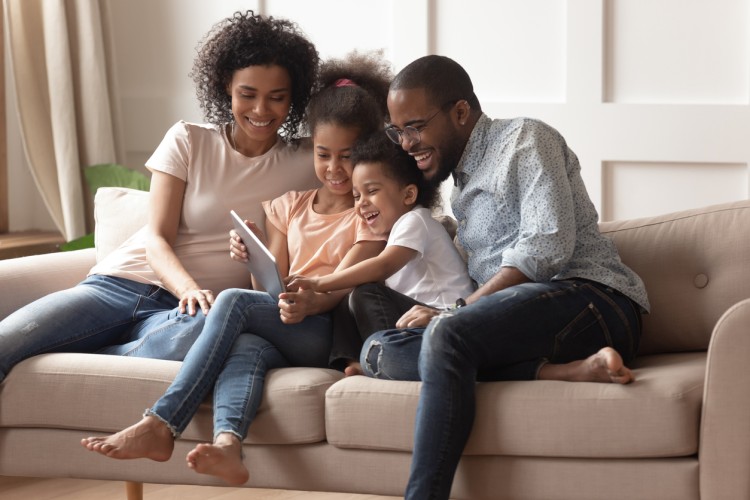 What, specifically, is family life education? Learn about the certification, salary, and skills of a family life educator, as well as how to begin your career in family life education.
What Is a Certified Family Life Educator?
The certified family life educator (CFLE) credential is the nationally recognized standard in family life education, according to the National Council on Family Relations. It validates both the professional experience and the knowledge of a family life educator, including everything from ways to analyze outside influences that affect families to techniques for empowering them to apply skills that foster their well-being. Programs such as Maryville University's online Bachelor of Arts in Human Development and Family Studies (HDFS), Family Life Education track provide the opportunity for students to prepare to pursue this certification.
CFLEs demonstrate knowledge in the following 10 areas of family life education:
Families and individuals in societal contexts
Family law and public policy
Family life education methodology
Family resource management
Human growth and development across the lifespan
Human sexuality
Internal dynamics of families
Interpersonal relationships
Parent education and guidance
Professional ethics and practice
This skill set allows CFLEs to help family members strengthen their family relationships across their lifespans. To gain these skills and be prepared for their career, individuals need a degree in this field.
Family Life Education Curriculum at Maryville
Through Maryville's online HDFS degree Family Life Education track, students can gain the skills they need to complete their certification and pursue a successful career. The curriculum at Maryville explores the cognitive, emotional, physical, and social development of families throughout various stages in their lives. Below are a few course examples.
Family Resource Management
The course provides an overview of basic family management theory and application from a systems approach. Students will be asked to apply the concepts of family management to real-life scenarios and examine the interplay of resources, access to systems of care, and goal achievement and management.
Family Life Education Practice
The course offers a philosophical and historical perspective on what family life education is across the lifespan and the role of a family life educator in prevention and intervention settings.
Parent and Child Interactions
The course examines parents' roles in the holistic development of their children. Content emphasizes specific caregiving styles and practices and their effects on the cognitive, social, and emotional development and functioning of children at each stage of life. Special attention is given to diverse family forms, kinship care, adoption and fostering, and extended family dynamics.
Where Do Certified Family Life Educators Work?
Professionals can choose from many career paths in a range of fields that include healthcare, community education, government agencies, and high schools. Some specific work environments for family life educators include:
Community service organizations, such as youth development agencies, adoption agencies, foster care programs, teen pregnancy services, and adult day care centers
Early childhood education environments, such as day care centers and Head Start programs
Family resource services, such as corporate day care centers, family planning agencies, employee assistance programs, and food assistance programs
Overall, the field has three major categories: practice, administration, and promotion. Practice refers to the actual teaching side, administration is the leadership focus, and promotion is advocating for systemic change.
Salaries for Certified Family Life Educators
The median salary for CFLEs is around $43,900, according to PayScale. Salaries range from a minimum of $22,000 to a maximum of $99,000, depending on factors such as experience, education, location, and place of work. Those who earn a lower salary are typically in the teaching and counseling realm, while those with the higher-compensated jobs are professors, directors, and organizers. Advisers, coordinators, and therapists make up those with salaries in the midrange for CFLEs. These numbers differ by state.
Skills to Succeed in This Career
Aspiring family life educators must develop certain fundamental capabilities to be successful in this career. They include:
Analytical thinking: Having the ability to collect and analyze information and solve problems, improving the overall productivity of the work
Communication: Being able to listen, understand nonverbal communication, be clear, and have confidence in interactions
Compassion: Having sympathetic awareness of others' distress and the ability to alleviate it
Decision-making: Being able to identify all options, compare them, and decide which is best
Interpersonal relations: Having the ability to communicate and interact comfortably with others, also known as people skills
Listening: Being capable of fully understanding what others communicate, mirroring body language, and paraphrasing what is said, in turn building stronger relationships
Additionally, family life educators must have a knowledge base in the discipline of family science.
Your Path Toward a Career in Family Life Education Starts at Maryville
Want to explore more about what family life education is? Discover the relationships and experiences that shape children and families at Maryville University. Maryville's online Bachelor of Arts in Human Development and Family Studies takes a comprehensive look at human nature, exploring the physical, social, emotional, and cognitive development of people and families across the lifespan. Start your career in family life education at Maryville.
Recommended Readings
Check out our new online degree programs coming this fall
What Are Social Justice Issues?
How We Become Ourselves: Exploring Human Development in Psychology
Sources
The Balance Careers, "Analytical Skills Definition, List, and Examples"
The Balance Careers, "Communication Skills for Workplace Success"
The Balance Careers, "Important Decision-Making Skills That Employers Value"
The Balance Careers, "Important Interpersonal Skills That Employers Value"
The Balance Careers, "Types of Listening Skills With Examples"
Maryville University, Online Bachelor's in Human Development and Family Studies Curriculum
National Council on Family Relations, CFLE Credential
National Council on Family Relations, "Assuring the Future: Family Life Education"
National Council on Family Relations, What Is Family Life Education?
National Council on Family Relations, Where Are Family Life Educators Employed?
Be Brave
Bring us your ambition and we'll guide you along a personalized path to a quality education that's designed to change your life.