How to Become a Private Practice Health Manager
How to Become a Private Practice Health Manager
How to Become a Private Practice Health Manager
Private practice health managers are trained healthcare professionals who oversee a medical practice. Private health management involves making sure everything runs as smoothly as possible. Whether it's staying up to date on and implementing best practices, budgeting, improving efficiency, or hiring new staff, private practice health managers are directly or indirectly involved in all aspects of the practice's operations. They're the people with the most holistic view of the practice, from small daily occurrences to large-scale events. The private practice health manager ensures that the practice is headed in the right direction to meet both immediate milestones and long-term goals.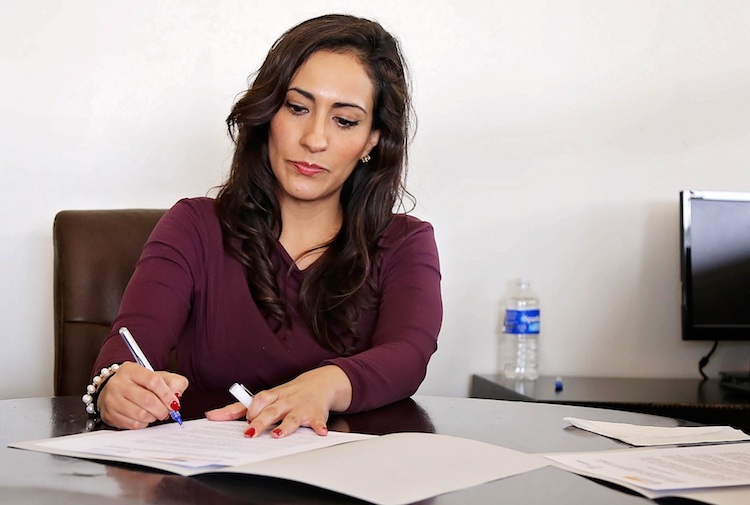 The first step in discovering how to become a private practice health manager is to evaluate the career trajectory in the healthcare industry. Professionals will need education, experience, and a certain set of skills to increase their chances of success.
What Does a Private Practice Health Manager Do?
Private practice health managers do a bit of everything to keep their facilities running smoothly. From calculations to supervision and stepping in to mediate problems, these professionals usually possess the following skills to be effective:
Attention to detail. Managers usually carefully track the performance of a variety of elements that drive the practice. These may include staff placements, budget statistics, supervision for entire teams and floors, and buildings and facilities. Therefore, it's crucial that managers properly maintain, monitor, and record all this information.
Communication. Whether the facility is large or small, the manager must be adept at engaging with others. To be effective, the manager must have excellent communication skills and be clear, concise, and confident.
Flexibility. As with any organization or workplace, things in a private health practice don't always go as planned. At these times, it's important that the manager be flexible enough to process the situation at hand and then pivot toward the next challenge or opportunity.
Students interested in private health management may also wonder, "What does a health information manager do?" A health information manager maintains databases of medical documents and data, ensuring all information is accurate, safe, and adherent to ethical standards.
Where Do Private Practice Managers Work?
According to 2018 data from the U.S. Bureau of Labor Statistics, medical and health services managers mostly work full time in:
State, local, and private hospitals
Physicians' offices
Nursing facilities and residential care centers
Government organizations
Outpatient care settings
Private practice managers might oversee operations for a range of private medical practices, from an individual doctor's office to larger healthcare facilities, including clinics, private hospitals, and private elderly care centers.
Why Become a Private Practice Manager?
Private practice managers are vital in keeping healthcare facilities and teams running. Professionals can build a rewarding career in this field — advancing medical services, improving patient outcomes, and training new staff members on processes and procedures. Private practice managers may also represent their healthcare facilities at conferences and meetings, garnering the support they need to continue providing lifesaving services.
As the baby boom generation continues to retire and age, private practice managers will be needed to help organizations meet an increased demand for care and adopt emerging health information technologies.
Steps to Become a Private Practice Health Manager
Those seeking a career in private health management may wish to know health information management education requirements and experience needed to pursue advanced roles in this field. Here are the key steps associated with this career path.
Earn a Bachelor's Degree
A bachelor's degree in an area related to healthcare, business, or administrative services is usually recommended to pursue a career as a private practice health manager. An online bachelor's degree in healthcare management gives students a firsthand look at the healthcare industry, with a focus on terminology, professionalism, workplace communications, business operations, human resource management, financial management in healthcare, and compliance. This type of curriculum helps prepare students for the multifaceted role of a private practice health manager.
Meet Licensing, Certification, and Registration Requirements
According to the BLS, licenses are not usually required for medical and health services manager careers, but some health service manager jobs may require an advanced degree, depending on the position. Certification areas may include health administration, health management, nursing, public health administration, or business administration. While certification may not be required, some health service managers choose to become certified to expand their knowledge, stay up to date on industry trends and requirements, and improve their career opportunities.
The BLS also notes that licensing, certification, and registration requirements for health services managers fluctuate state by state.
For instance, while all states require licensure for nursing home administrators, the specific types of training programs and exams are determined by each state. The National Association of Long Term Care Administrator Boards provides a list of state-specific requirements.
Gain Experience as a Private Practice Health Manager
For any managerial role, employers usually prefer candidates who have some clinical or administrative experience at another healthcare facility. The length of required experience is entirely dependent upon the qualifications and needs of the job. In general, experience is measured in years and advanced positions usually require an advanced degree.
Private Practice Health Manager Salaries
Private practice health managers and other types of medical and health services managers earned a median salary of $100,980 in 2019, according to the BLS. The lowest 10% earned $58,820, while the highest 10% earned up to $189,000. Advancement to the higher salary ranges usually requires a master's degree. According to PayScale, the median health information manager salary in 2020 is $58,000.
Employment Outlook for Private Health Management
Career growth for private practice health management and the health information management career outlook is positive. The BLS projects that positions for medical and health services managers, such as those held by private practice health managers, will increase by 18% from 2018 to 2028. That projected growth is much faster than the average rate of 5% for all jobs. This growth rate is indicative of the estimated 71,600 new jobs for health services managers that the BLS anticipates opening up from 2018 to 2028.
Explore Your Private Health Management Career Options
As the demand for healthcare increases, the need for medical professionals such as private practice health managers only grows stronger. Practices large and small are attempting to increase their patient populations by providing more personalized, efficient care services and adopting new, more promising technologies. Learn how Maryville University's online Bachelor of Science in Healthcare Management can help you prepare for a bright future in the healthcare sector as a private practice health manager.
Recommended Readings
A Mental Health Crisis Guide for Schools
Sources:
PayScale, Average Health Information Management (HIM) Manager Salary
ExploreHealthCareers.org, Health Information Manager
National Association of Long Term Care Administrator Boards, Licensing Info
U.S. Bureau of Labor Statistics, How to Become a Medical or Health Services Manager
U.S. Bureau of Labor Statistics, Medical and Health Services Managers
Be Brave
Bring us your ambition and we'll guide you along a personalized path to a quality education that's designed to change your life.