How to Become a Healthcare Coordinator
How to Become a Healthcare Coordinator
How to Become a Healthcare Coordinator
Healthcare coordinators, also called medical or health service managers, oversee the organizational aspects of patient care in healthcare organizations. They wear many hats, with responsibilities like planning and coordinating the medical and health services in their scope of influence. Healthcare coordinators are extremely valuable in their organizations. If you're interested in exploring how to become a healthcare coordinator, here's an overview of what you need to know.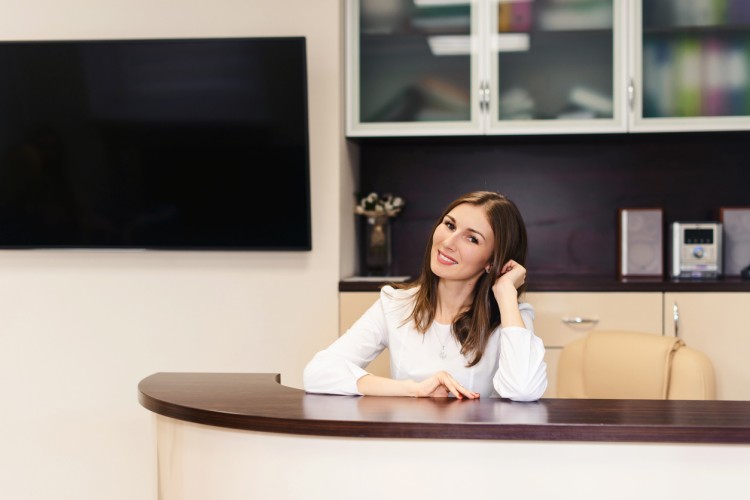 Why Become a Healthcare Coordinator?
Having received a referral for specialized care, a patient walks into a doctor's office for the first time. The patient is nervous, but fortunately, someone's at the front desk with a greeting and explains the paperwork that needs to be filled out. Although there's some initial confusion about the patient's copay, that same person calls the insurance company to get the matter sorted out.
Healthcare coordinators not only ensure that patients' appointments go smoothly but also put patients at ease. Individuals drawn to a career that allows them to help patients navigate the frustrating and complicated aspects of healthcare are likely to find that working as a healthcare coordinator aligns with their professional goals.
What Does a Healthcare Coordinator Do?
As the name suggests, a healthcare coordinator is in charge of coordinating any services related to healthcare in their scope. Healthcare coordinators usually work in settings that correspond to their fields of expertise, such as nursing homes or information technology.
Depending on their range of management, they could coordinate an entire facility, a group of doctors, a single department, or a medical practice. For example, many healthcare coordinators work alongside professionals who serve patients, such as physicians, registered nurses, technicians, surgeons, and insurance agents.
What does a healthcare coordinator do? They can have a considerable range of responsibilities, including the following:
Designing work schedules
Representing the organization at meetings
Managing the onboarding of new staff members
Handling finances, including patient billing and facility budgets
Working to improve healthcare service efficiency and quality of care
Confirming that all aspects of the organization adhere to laws and regulations
Setting goals and objectives at both the departmental and organizational levels
Exchanging information with department heads, group representatives, and medical staff
According to the U.S. Bureau of Labor Statistics (BLS), the most common employers of medical and health services managers in 2018 were hospitals (33%), physicians' offices (11%), nursing and residential care facilities (10%), the government (8%), and outpatient care centers (7%).
Steps to Becoming a Healthcare Coordinator
Becoming a healthcare coordinator typically involves earning an undergraduate degree in a relevant field of study, such as an online bachelor's degree in general studies with a concentration in healthcare, and gaining work experience to refine the fundamental skills of the trade. Some aspiring healthcare coordinators also earn master's degrees, which can open up opportunities for higher-level positions in the field.
Take a look at the following overview of the key components of this career path:
Education
Most healthcare coordinator positions require at least a bachelor's degree, and many professionals in this occupation have degrees in areas related to business or health, such as health administration, public health administration, business administration, nursing, or health management.
Earning an online bachelor's degree in general studies with a concentration in healthcare can be a good option for people seeking careers in nonclinical roles to foster high-level administrative changes in healthcare organizations. Students in these programs often study not only healthcare practices but also social sciences and liberal arts disciplines, including courses covering issues such as public health, communications, ethics, and management.
Some employers hiring healthcare coordinators prefer candidates with a master's degree due to the level of experience and knowledge needed for the position. Graduate programs for healthcare coordinators typically take two to three years to complete and entail an additional year of supervised experience at a hospital or a healthcare consulting organization.
Work Experience
Professionals may need to gain on-the-job experience before pursuing a healthcare coordinator position. Many employers require candidates to have practical experience, so most healthcare coordinator hopefuls gain experience first through internships, and then in a management position in a hospital or alternative healthcare facility. Other ways to gain experience include working as medical or health technicians, financial clerks, or administrative assistants in healthcare settings.
Licenses and Certifications
Professionals looking to become healthcare coordinators may also need further licensing. For example, while all states require that healthcare coordinators practicing in nursing homes be licensed, specific requirements vary from state to state. Usually, coordinators must have attained a bachelor's degree, completed a training program preapproved by the state of practice, and passed the national licensing exam. Nursing or social worker licenses can benefit coordinators working in almost any area of the healthcare industry.
Additional certifications aren't usually required. Importantly, however, some healthcare coordinators choose to pursue additional certification to bolster their expertise in their specialties.
If you're a professional wondering how to become a healthcare coordinator after earning a bachelor's degree, consider getting a certification to make your resume more attractive to potential employers. Examples of popular certification programs include the following:
Certified Medical Manager, Professional Association of Health Care Office Management
Health information management certification, American Health Information Management Association
Certified Nursing Home Administrator, American College of Healthcare Administrators
Certified Assisted Living Administrator, American College of Healthcare Administrators
Skill Development
In addition to degrees, licenses, and certifications, healthcare coordinators need professional skills including excellent leadership and interpersonal skills. Other skills they need to succeed in this career path include the following:
Analytical skills. Healthcare coordinators need to stay up to date on regulatory changes in this field. They need to understand how various changes affect the facilities they work in and devise plans to keep their facilities compliant. Professionals in this field should also understand how new, emerging laws may affect the industry.
Communication skills. Professionals who choose this career path should be able to communicate changes in policies and procedures with staff. Strong communication skills will help ensure that staff members understand various changes, in addition to understanding the steps they'll need to take to be compliant.
Technical skills. Aspiring healthcare coordinators should know that technical skills are of the utmost importance in this field. For example, rapid advances in healthcare technology, such as the migration of patient charts from file cabinets to the cloud, play a big role in patient healthcare.
Healthcare Coordinator Salary Range
Data from PayScale indicates that as of May 2020, the starting salary for healthcare coordinators is $35,000, with an average annual wage of $40,195. However, there are ways that individuals who choose this career path can elevate their pay. What does a healthcare coordinator do to earn a higher salary? Elevated salary figures are usually commensurate with advanced experience and higher levels of education. For example, earners in the top 10th percentile reported earnings of more than $60,000 per year.
Employment Outlook for Healthcare Coordinators
The U.S. Census Bureau notes that by 2030, all baby boomers will be age 65 and older. By 2025, the number of U.S. seniors is expected to surpass the number of children under the age of 13. As a result, resources typically allocated to other healthcare areas are being shifted to cover baby boomers. This is creating change across almost all areas of healthcare, including hospitals, ambulatory care, home health, aging services, and telehealth.
In reaction to demographic and patient care changes, organizations are placing more emphasis on effective management of healthcare resources and stakeholders. According to the BLS, employment of medical and health services managers, including healthcare coordinators, is projected to grow by 18% between 2018 and 2028, which is much faster than what's projected for the average occupation.
Your Path Toward a Career as a Healthcare Coordinator Starts at Maryville
With a forecast increase in need for healthcare services, there's no better time to pursue a career in healthcare coordination than right now. Professionals interested in becoming a healthcare coordinator should consider a health-related bachelor's degree program, such as Maryville University's online bachelor's degree in general studies with a concentration in healthcare. Maryville's dynamic online program offers a robust, comprehensive education in a convenient format for aspiring healthcare professionals interested in taking the next step in their professional journeys. Are you ready to take the first step toward the career you've always wanted? Let's be brave together. Discover how Maryville's online bachelor's degree in general studies with a concentration in healthcare can prepare you for the job you want.
Recommended Reading
The Future of Public Health: Skills for Helping Communities Thrive
The Future of Healthcare: Trends, Technology & New Skills for Success
Sources:
American College of HealthCare Administrators
American Health Information Management Association
Encompass Health, "How Baby Boomers Will Impact the Future of Healthcare"
Maryville University, General Studies Healthcare Careers
PayScale, Average Healthcare Coordinator Hourly Pay
Tampa Bay Times, "Soon, All the Baby Boomers Will Be 65 or Older. We're Not Ready."
U.S. Bureau of Labor Statistics, How to Become a Medical or Health Services Manager
U.S. Bureau of Labor Statistics, Job Outlook
U.S. Bureau of Labor Statistics, Medical and Health Services Managers
U.S. Bureau of Labor Statistics, Pay
Be Brave
Bring us your ambition and we'll guide you along a personalized path to a quality education that's designed to change your life.