Community Health Representative Career and Salary Outlook
Community Health Representative Career and Salary Outlook
Community Health Representative Career and Salary Outlook
Community health representatives fulfill a dynamic and important role in their communities. They are deeply familiar with the populations they serve, making them well-equipped to identify key issues and work on remedying public health concerns. As community health representatives research and analyze local public health needs, they become advocates for those around them. This position is part educator and part administrator: Community health representatives often work directly with others to offer support, guidance, or referrals.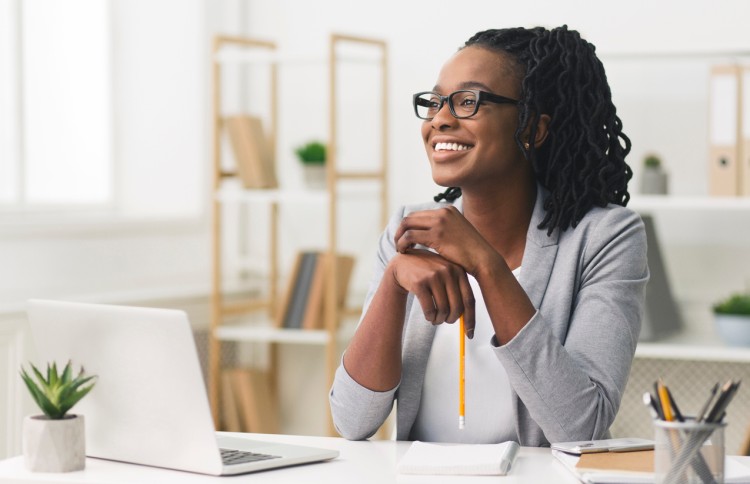 When it comes to how to become a community health representative, there are many paths that passionate individuals interested in this job might take. With the proper education, understanding, and skills — like interpersonal communication, active listening, project management, critical thinking, and research abilities — community health representatives can make positive changes in the world around them.
What Does a Community Health Representative Do?
The work of a community health representative is active, fluid, and responsive to community needs. The heart of what a community health representative does is observe and engage with their community on health-related issues. They then communicate those needs widely while doing hands-on work on the ground. People in this role often focus on a specific area of interest.
Those who excel in this position are adept at switching focus and completing different tasks as needed. Like health educators, they are often in a position to share critical knowledge about key health topics with their community. They also may be involved in developing research to share with decision-makers who can assist in creating community wide change at the educational, medical, and policy levels.
While the specific details of the job might change depending on the setting, some standard responsibilities include the following:
Provide health education. Community health representatives are vital players in the healthcare delivery process. They empower communities to make healthy decisions and access care by offering information on relevant issues. People in this job have great written and verbal communication skills that they use to share sometimes complex ideas with a diverse range of people.
Connect clients to healthcare providers. Advocacy is another important element of a community health representative's job. It requires not just providing clients with essential information on their own well-being, but also connecting them to various services, doctors, and resources. This helps create sustainable change in the community and ensure that patients get the full spectrum of care they require.
Collect and analyze data. Staying attuned to health trends in the community often falls to community health representatives. Using strong observational abilities and critical thinking skills, these professionals are able to generate and share key insights into the health of their communities. They then take this information and communicate it to key stakeholders while also implementing plans for strategic action.
Work with local decision-makers. Individuals in this position often present the data and insights they have collected to local decision-makers, such as elected officials, public health departments, leaders at healthcare organizations, consortium members, and nonprofit representatives. They also frequently collaborate with local government officials and healthcare and community service organizations to generate action plans that promote positive health outcomes.
Steps to Become a Community Health Representative
If you are wondering how to become a community health representative, the paths are as varied as the people working in the field. Employers often have different hiring requirements, but there are some fundamental experiences and education requirements that are typically expected of applicants. These include the following:
Step One: Earn a Bachelor's Degree
What a community health representative does requires a strong educational foundation, often achieved through a bachelor's degree. During undergraduate studies, students learn the responsibilities that come with this position, how to connect clients to resources, how to develop professional relationships, and the basics of healthcare systems. This background knowledge is essential for success later on as students step into the professional world of community health.
Step Two: Learn About the Community and Gain Experience
Having a deep understanding of the community they serve is important for the work of community health representatives. Those looking to fill this position often gain significant experience working with a distinct community and learning about their healthcare concerns. Individuals in this position often find that being bilingual opens up more doors for securing work in communities that have a significant non-English speaking population.
Step Three: Stay Engaged
Community health representatives maintain relationships with a large number of people in their area, from individual patients to hospital administrators and local officials. To remain effective in this position, it is important to be an active member of the community. This means staying attuned to clients' needs, engaging in public conversations, and listening carefully to feedback.
Community Health Representative Job Description
Community health representatives fulfill a range of vital needs in their communities, ensuring that people are heard, cared for, and supported by local leaders and healthcare professionals. To that end, the community health representative job description includes key tasks and responsibilities, such as:
Conducting home visits. Community health representatives visit community members in their homes, often on a monthly basis, to monitor their health and report updates to a health professional, such as a primary care physician. They may also transport residents to healthcare appointments to ensure that they arrive safely and promptly.
Assessing the needs of their communities.
Developing programs and educational materials. Community health representatives teach local residents about maintaining their health; preventing health issues; and finding relevant health services, such as mental health counselors and health insurance programs. They may also train other representatives and health service providers to complete these tasks and effectively communicate with residents.
Preparing for emergencies. Community health representatives may develop programs to help community members safely navigate emergency situations, such as epidemics and disease outbreaks.
Community health representative job descriptions and requirements vary based on the communities served and needs of the people in those communities. For example, community health representatives in the Indian Health Service, a federal health program for American Indians and Alaska Natives, should come from the communities they work with and understand tribal culture.
Community Health Representative Salaries
Community health representatives can expect to earn somewhere near the national median for health educators and community health workers, which, according to the U.S. Bureau of Labor Statistics (BLS), was $46,910 in 2019. However, community health representative salaries can vary depending on the employer and the city and state in which they are working. In addition, with more extensive training, experience, and formal education, the pay can increase, and community health representatives can grow into leadership roles in their organizations.
Future Growth of Community Health Representatives
The growing demand for healthcare and associated administrative and advocacy work is expected to continue, according to the BLS. The need for health education and sharing wellness strategies within communities is ever-evolving and important work. As such, the BLS estimates that the market for community health workers will continue to grow at a rate of about 11% between 2018 and 2028, which is much faster than average.
If you are excited by the prospect of working closely with others to improve a community's health, the role of a community health representative may be a natural fit. The first step to becoming a community health representative is to build a solid understanding of the field with an undergraduate degree. Start by discovering the potential that comes with Maryville University's online bachelor's degree in general studies with a concentration in healthcare.
Recommended Readings
The Future of Healthcare: Trends, Technology & New Skills for Success
The Future of Public Health: Skills for Helping Communities Thrive
Sources
Indian Health Service, Community Health Representative
Maryville University, BA General Studies Healthcare Careers
Maryville University, Online Bachelor's Degree in General Studies, Healthcare
U.S. Bureau of Labor Statistics, Health Educators and Community Health Workers
U.S. Bureau of Labor Statistics, Occupational Employment Statistics, Community Health Workers
Be Brave
Bring us your ambition and we'll guide you along a personalized path to a quality education that's designed to change your life.