Recreation Coordinator: Salary and Job Description
Recreation Coordinator: Salary and Job Description
Recreation Coordinator: Salary and Job Description
Students who want to help people stay active, improve their health, and have fun may be drawn toward the recreation coordinator profession. Individuals who choose this career path work for recreation facilities in the public, private, government, and nonprofit sectors, coordinating recreational activities such as games, tournaments, and sports camps for groups of all sizes. In addition to researching and planning activities, recreation coordinators greet new participants, facilitate orientation classes, and inspect and maintain sports equipment. The U.S. Bureau of Labor Statistics (BLS) reports that recreation coordinators who have completed a formal education are likely to have the best prospects at gaining full-time, year-round positions. The right degree, such as Maryville University's online Bachelor of Science in Exercise Science, can prepare graduates to pursue rewarding jobs in the field.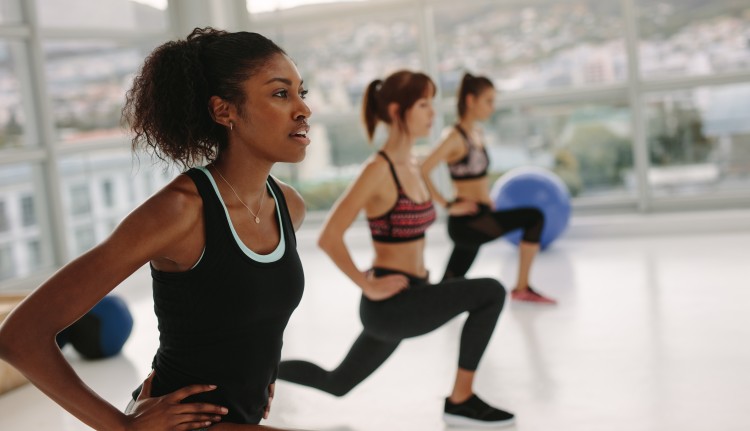 Recreation Coordinator Job Description
Recreation coordinators plan, direct, and facilitate group activities. While some professionals work at summer or youth camps, others work at gyms, sports clubs, retirement communities, and at not-for-profit organizations. Although the exact day-to-day duties of a recreation coordinator vary based on their employer, common duties may include the following:
Identifying, planning, and leading activities
Working with instructors to ensure a high-quality experience
Purchasing and managing equipment such as life jackets, rock-climbing gear, and first-aid kits
Compiling and reviewing participants' feedback to identify areas for improvement
Hiring and managing instructors
Administering basic first aid
Enforcing safety regulations
Modifying activities based on population, such as the elderly or clients with special needs
Possible Work Settings for Recreation Coordinators
Many recreation coordinators spend the bulk of their time outdoors, but others oversee the indoor instruction of activities such as dance, gymnastics, or yoga. Some professionals in the field are seasonally employed and work part time or on weekends, while others work full time throughout the year.
Job opportunities for recreation coordinators are available through various institutions, such as retirement communities, rehabilitation centers, sports clubs, fitness and recreation centers, youth centers, and state and local governments.
Qualifications to Become a Recreation Coordinator
The BLS reports that most positions require applicants to have a high school diploma and a willingness to complete on-the-job training. Advanced positions, which often involve full-time, year-round employment, may require applicants to have completed a bachelor's degree in a related field, such as an online bachelor's in exercise science.
Furthermore, most recreation coordinator positions require applicants to possess first aid and CPR certification through the American Red Cross or American Heart Association. To remain certified, individuals must take a recertification class and pass an examination every two years.
Although licensing and professional certifications are not required for individuals interested in pursuing this career path, the National Recreation and Park Association (NRPA) offers four certifications that can improve job prospects: Certified Park and Recreation Professional (CPRP), Aquatic Facility Operator (AFO), Certified Park and Recreation Executive (CPRE), and Certified Playground Safety Inspector (CPSI).
Fundamental Skills for a Recreation Coordinator
Individuals interested in pursuing this career will find that the curriculum in Maryville's online bachelor's in exercise science can help them develop the knowledge and skills they'll need to succeed. Coursework covering personal and community health, injury care and prevention, and fitness management not only teaches students various hard skills but also allows them to develop career-relevant soft skills, such as communication, leadership, problem-solving, and flexibility.
Communication: Recreation coordinators need to communicate with individuals of various ages and demographics. They should understand how to give instructions, relay safety protocols, motivate participants, and maintain safety.
Flexibility: Individuals in the field should be adaptable in planning activities. If inclement weather derails plans for an outdoor activity, recreation coordinators need to be able to modify the activity for indoor participation.
Leadership: Students interested in working as a recreation coordinator should be able to motivate groups of all sizes. Professionals with refined leadership skills are better equipped to manage group activities.
Problem-Solving: Planned activities may require modifications based on participants' capabilities, ages, and fitness levels. Problem-solving skills can help professionals adapt activities to meet participants' needs.
Recreation Coordinator Salary and Job Outlook
The BLS projects the employment of recreation coordinators will grow by 10% between 2019 and 2029, much faster than average (4%). Factors such as an increased emphasis on the importance of lifelong well-being and staying active will continue to drive this growth. Additionally, the aging baby boomer population will increase the demand for recreation coordinators who can work with older clients.
The BLS also reports that as of May 2019, the median annual wage for recreation workers was $26,350, with earners in the top 10% making more than $44,000 per year. Salary ranges vary based on factors such as a coordinator's experience and education levels, whether the position is full time or part time, and location.
Your Path Toward a Career as a Recreation Coordinator Starts at Maryville
Knowledgeable, experienced exercise science professionals are in high demand. Students interested in working as recreation coordinators will find that completing a degree such as Maryville University's online bachelor's in exercise science can help prepare them for jobs in the field.
With courses including Fitness Management, Adaptive Physical Activity, and Movement in Health and Exercise, Maryville provides students with a foundation in a variety of key concepts and offers them the opportunity to develop the hard and soft skills needed to lead, motivate, and inspire clients of all ages and backgrounds. Are you ready to take the first brave step toward a career as a recreation coordinator?
Discover how Maryville's online Bachelor of Science in Exercise Science can help prepare you for the job you want.
Recommended Reading
Exercise Science vs. Athletic Training
How to Become a Community Health Educator
At-Home Workout Ideas for Students
Sources
Indeed, Recreation Coordinator Careers
PayScale, Recreation Coordinator Salary
U.S. Bureau of Labor Statistics, Recreation Workers
Zippa, Recreation Program Coordinator
Be Brave
Bring us your ambition and we'll guide you along a personalized path to a quality education that's designed to change your life.