Year in Review: The Power of Self-Reflection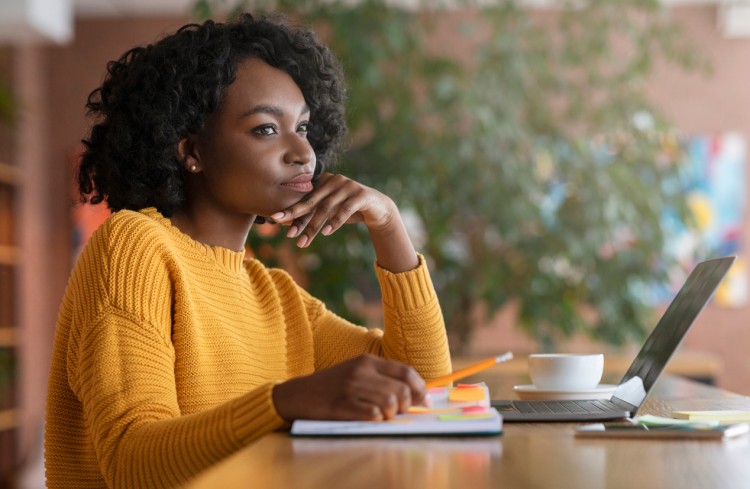 This year has been tough on many levels. Not only did the emergence of COVID-19 lead to national stay-at-home orders, job losses, and the cancellation of sports, proms, and in-person graduation ceremonies, it has forced many of us to put our lives on hold — not to mention the suffering experienced by those who have been ill or are grieving the loss of loved ones. But even if this year didn't go as any of us planned, tomorrow is a new day.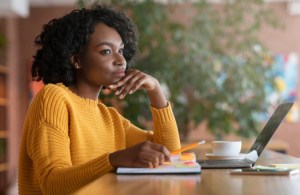 As we approach the end of the year, assessing where you are in life can be a helpful exercise, both to identify the challenges you've faced and to use what you've learned to set goals for the future. Why? Because self-reflection is a powerful tool for personal growth. Below are just a few of the ways self-reflection can provide you with an enhanced life perspective.
What Is Self-Reflection?
Self-reflection (also known as introspection) is the process of paying close attention to — and examining — your behaviors, emotions, decisions, and thoughts, and using those reflections to guide your future decisions. Self-reflection not only helps increase awareness of one's core values, it can also help individuals become more confident in setting boundaries and improve their understanding of how they impact others.
Increased Awareness of Core Values and Needs
Self-reflection can help you identify your core values, which may include anything from being compassionate to having self-respect or working toward financial security. Once you understand those values, you can use them to drive decision-making, inspire better habits, and persist through difficult tasks.
For example, an individual who values compassion and financial security may strive to donate time or money to charity as they advance in their career. If they encounter financial hardship, they can evaluate how that makes them feel, while at the same time being thankful for friends and family members who have helped them. Self-awareness can also motivate people to act compassionately toward others who are living through similar challenges.
Increased Ability to Set Boundaries
If you understand your values, you're likely to be assertive in defending your boundaries. For example, individuals who feel strongly about self-respect and the ethical treatment of others are likely to step up when a friend, colleague, or romantic partner treats them poorly. They may also be likely to speak up when they see someone exhibiting unethical behavior, such as taking credit for work they didn't do or using demeaning language toward others.
Increased Understanding of How Actions Impact Others
People who practice self-reflection tend to be in tune with their emotions. They're also likely to understand that emotions can be contagious. For example, pessimists who act negatively toward others are likely to have others behave negatively toward them, whereas optimists tend to report better relationships.
Similarly, an individual who behaves aggressively toward others during periods of conflict is likely to be met with equal amounts of aggression. In contrast, individuals who approach conflict with a level head (and initiate constructive dialogue instead of coming out on the offensive) are likely to enjoy better outcomes.
How Self-Reflection and Practicing Gratitude Can Change Your Perspective
Self-reflection becomes even more powerful when combined with the practice of gratitude. To illustrate, individuals who set goals such as living a healthier lifestyle or saving money to buy a car may be able to reflect on 2020 in a positive light. Instead of focusing on the negatives, such as not being able to go to the gym or not reaching set financial goals, they can "spin the globe" and look at this year's experiences from an alternate perspective.
For example, perhaps eating out less and cooking more has led to healthier eating patterns. This is something they can be thankful for. Or perhaps they've started to spend less money on "wants" versus "needs" due to economic uncertainty. Instead of being frustrated by failing to meet a savings goal, they can consciously change their perspective and be thankful for developing money-smart habits that can help them in the future.
3 Ways Self-Reflection Can Help with Goal Setting
Individuals who understand their feelings, emotions, and values are better able to set (and take steps toward achieving) their goals than those who don't. Namely, when someone identifies what's important to them, that knowledge can help them develop a road map to the future.
Goals Can Help You Stay Focused
You need to know where you're going before you can develop a plan to get there. Setting goals can help you map out how to get from A to B and keep you from getting sidetracked along the way.
Goals Can Direct How You Live Your Life
Goals such as completing a college degree, advancing in your career, or saving money for a home can help guide your choices. For example, someone who is laser-focused on saving for a down payment on a home may decide to forgo splurges on expensive clothes or electronics.
Goals Can Help You Improve and Make Progress
Regardless of whether your goals involve running a marathon or starting a business, value-driven goals can help motivate you to work harder and improve. Goals can also help you monitor your progress and determine whether you're hitting benchmarks and milestones.
Establishing Your Path Forward
This year has been hard on all of us, but if we take time to reflect on the lessons learned this year, they can help us advance toward the future. If nothing else, 2020 has taught us that life can be short, and we shouldn't take things for granted. And perhaps that can be a motivating factor as we set our goals and resolutions for 2021.
Recommended Reading
7 Tips for More Effective New Year's Resolutions
Listen Up: 9 Podcasts to Add to Your Playlist
Sources
Live Bold and Bloom, "The Benefits of Practicing Self-Reflection"
The Millennial Grind, "5 Tips for Your 2020 Mid-Year Reflection"
Thrive Global, "Are You Contributing to Other People's Mental Health Issues?"
Positive Psychology, "The Importance, Benefits, and Value of Goal Setting"