Providing Quality Elder Care: Top Skills for Working in a Nursing Home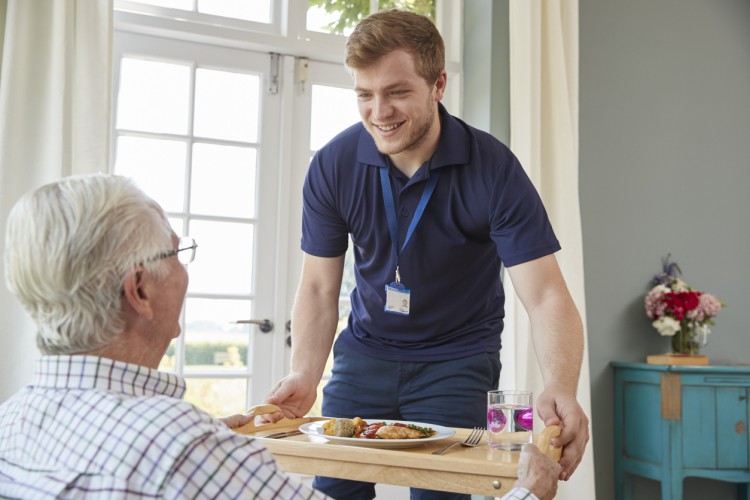 All across the country, millions of people work in nursing homes, assisted living facilities, retirement communities, and other facilities that cater to those in their later years. As the U.S. population continues to age over the coming decades, there will be more of those facilities and a greater need for healthcare professionals who know how to work with the elderly. These facilities provide a variety of activities, opportunities for socializing, and educational programs, as well as medical care. As such, it takes all types of professionals to make a nursing home successful.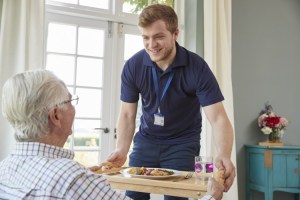 Working in a nursing home requires the right mix of job skills, which includes knowledge of how to care for older adults. Continue reading to learn more about nursing homes in the United States, the different occupations they feature, and how to set yourself up for success in this growing field.
Explore Life in a Nursing Home
According to the U.S. Centers for Disease Control and Prevention's National Center for Health Statistics, there were 15,600 nursing homes in the United States in 2016. Those nursing homes contained 1.7 million beds, which equates to about 109 beds per facility. Helping support all of those clients is a hardworking network of nurses, technicians, administrative professionals, and activities, support, and maintenance staff. During any given day at a nursing home, the kitchen and dining room are bustling, and a variety of activities promote physical, cognitive, and social health. There is also a medical staff on-site at all times.
Discover the Skills You Need to Succeed
Nursing home employees fill many different roles and bring a variety of skill sets to their work. Below are just some of the career paths available, along with the corresponding top skills for working in a nursing home.
Nursing Home Director
The nursing home director is in charge of the entire facility, including nursing, administration, admission, marketing, and maintenance. In a small, private facility, the nursing home director could be the primary leader, though in many larger facilities, they answer to a CEO or board of directors. In a corporate nursing home, the nursing home director reports to a regional director or the vice president of operations. Nursing home directors must be able to multitask, since they oversee many different departments and manage day-to-day and big-picture operations. A top skill for nursing home directors is communication. With excellent communication skills, they can convey their vision for the facility and delegate tasks effectively.
Activities Director
For a nursing home to thrive and support the happiness of its residents, it must offer activities. Many facilities have a busy schedule of daily or weekly activities, all executed under the guidance of an activities director. The number of activities depends on the facility's size and resident population, but activities directors oversee everything from poker nights and movie screenings to guest speakers and concerts. Activities directors must have strong creative and interpersonal skills, since they generate ideas for activities. They also interact with residents, solicit feedback, and continually improve and diversify the schedule of activities.
Senior Care Consultant
The population in the U.S. is aging, and increasingly looking at options for their later years. Senior care consultants, sometimes also called aging life care managers, are a key part of that process. These experts in all things related to senior living and health management advise their clients on options that suit their interests, goals, and budgets. With their strong knowledge of care options as well as the needs of those in their golden years, senior care consultants offer vital support. Their work involves ongoing research into services and housing available for seniors, collaborating on budgets, and making recommendations based on each individual client.
Assisted Living Administrator
Assisted living administrators keep things at assisted living centers and nursing homes running. They oversee all daily tasks at their organization, and often manage teams that work in specialized areas (for example, activities or nutrition). The responsibilities of this top-level management position vary depending on the organization, but typically they plan the facility's budget, oversee hiring of staff, conduct meetings with department heads, and generally ensure that the organization is meeting state standards, as well as moving towards its big-picture goals.
Learn More with Maryville University
Professionals of all kinds who want to work in a nursing home or residential care facility can benefit from a degree that specifically focuses on teaching the top skills needed to work in a nursing home. Maryville University's online bachelor's in healthcare management with a certificate in senior living management focuses on important tenets of this work, such as customer care, support, finance, management, and leadership. Discover how a healthcare management degree can position you to step into a meaningful and important role in a nursing home or assisted living facility.
Recommended Reading
Career Spotlight – Nursing Home Administrator
Ethical Diligence in Healthcare Administration
Skills Every Health Administrator Should Have
Sources
The Balance Careers, "What Does a Human Resources Coordinator Do?"
Career Trend, "What Do You Need to Work in a Nursing Home?"
Houston Chronicle, "The Highest-Paying Job at a Nursing Home"