How to Become a Nursing Home Administrator
How to Become a Nursing Home Administrator
How to Become a Nursing Home Administrator
As the population ages, the demand for long-term care facilities and nursing home administrators to run them is increasing. Nursing home administrators ensure that aging Americans receive the best possible care in an environment that is safe for patients and staff.
Nursing home administrators are crucial to the healthcare industry because they are responsible for protecting the health and dignity of their elderly patients. The journey to becoming a nursing home administrator can potentially lead to a rewarding career. Now is the perfect time to learn how to become a nursing home administrator.
What Does a Nursing Home Administrator Do?
What does a nursing home administrator do? These professionals are responsible for overseeing operations and managing staff. Nursing home administrators are the primary advocates for patients and as such act as their liaisons with staff and doctors. They also monitor the care of patients, maintaining their confidentiality.
Another part of a nursing home administrator's job is to keep up to date on legislation and regulations that affect nursing homes. Additionally, the administrator handles employee problems as well as any issues patients' families may have.
Nursing home administrators manage budgeting, which could involve writing grants and looking for additional funding. They also oversee public relations efforts, including promoting the facility to the community.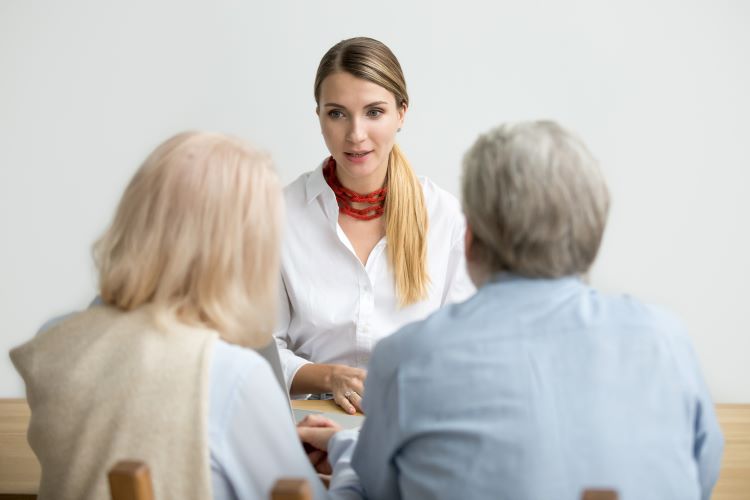 Steps to Become a Nursing Home Administrator
A combination of the right education and experience can translate to a successful career as a nursing home administrator. Here is an overview of the key elements involved in this career path.
Step 1: Earn a Bachelor's Degree
Students who want to pursue careers as nursing home administrators first need to earn a bachelor's degree, such as an online bachelor's degree in healthcare management. A bachelor's degree in healthcare management can teach students the skills they'll need to operate their own healthcare companies or work for an established facility. Earning this degree can provide students with a keen understanding of the healthcare industry as well as a strong background in business. At the end of these programs, students often complete an immersive practicum and a final course where they can apply what they've learned in a healthcare setting.
Step 2: Earn a Master's Degree (Optional)
After completing a bachelor's degree, students typically pursue a master's degree because many employers require candidates for nursing home administrator positions to hold this advanced degree. A master's program, such as an online Master of Health Administration (MHA), is designed to provide students with the organizational, decision-making, and management skills they need to be successful nursing home administrators.
Students in this program can tailor their studies to their career goals by opting to focus on one aspect of healthcare administration. For example, they may elect to concentrate on courses on healthcare analytics, enabling them to effectively use the massive amounts of digital data to improve healthcare operations and delivery. Students can also choose to focus on courses that delve into healthcare marketing strategies or healthcare policy and economics. These programs usually last from two to three years, and students may also be able to participate in a one-year supervised internship program.
Step 3: Get Licensed
An aspiring nursing home administrator must complete an accredited, state-approved training program — requirements vary by state — and pass state and national licensing exams. Nursing home administrators who want to renew their licenses must complete continuing professional education programs, which also vary by state.
Step 4: Acquire Necessary Skills
Many employers require potential nursing home administrators to have certain skills as well as work experience in either an administrative or clinical position, such as a registered nurse at a hospital or other healthcare facility. The most critical skills include the following:
Analytical skills: Nursing home administrators must understand and adhere to current laws as well as adapt to future regulations.
Attention to detail: This is crucial because nursing home administrators are responsible for organizing and keeping billing data.
Interpersonal skills: Administrators have to talk about such issues as patient information and staffing with physicians, health insurance representatives, and others.
Leadership skills: Nursing home administrators must efficiently handle any number of administrative issues and crises throughout an average day. They also have to hire, train, and manage their staff members.
Technical skills: It's important for administrators to stay up to date with healthcare technology. For instance, they may have to learn new technologies, such as electronic health record systems.
Business skills: These are necessary because nursing home administrators have to develop budgets, create policies, and maintain records dealing with the operations of their facilities.
Nursing Home Administrator Salaries
Nursing home administrator salaries vary. However, as of February 2019, the average salary of a licensed nursing home administrator was $87,093, according to PayScale. Those in the highest percentile can earn a base annual salary of up to $122,353. After factoring in potential bonuses, this salary can reach $126,463.
Employment Outlook for Nursing Home Administrators
According to the U.S. Bureau of Labor Statistics, the number of medical and health services manager jobs, which includes nursing home administrators, is on pace to increase by 20 percent from 2016 to 2026. That is much faster than the expected 7 percent average growth rate across all occupations. As the healthcare sector evolves and adopts new technologies, nursing home administrators who have experience in areas such as health information technology could potentially earn higher salaries than those without such experience.
Start Your Journey to Becoming a Nursing Home Administrator
A career as a nursing home administrator can be fulfilling for those who seek to create a safe, supportive, and functional place for seniors to be cared for and enjoy life. The online master's in health administration (MHA) program at Maryville University enables prospective nursing home administrators to complete their coursework online. Courses offered include Population Health Management, Healthcare Operations, Healthcare Technology and Information Systems, and Healthcare Financial Management.
Learn more about what nursing home administrators do and how the online MHA program at Maryville University can provide you with the necessary knowledge and skills to succeed in this potentially satisfying and worthwhile field.
Sources
HealthcareAdministrationJobs.net, Nursing Home Administrator Careers
Maryville University, Online Bachelor's in Healthcare Management Curriculum
Maryville University, Online Master's Degree in Health Administration Curriculum
National Association of Long Term Care Administrator Boards (NAB), State Licensure Requirements
PayScale, Average Nursing Home Administrator Salary
U.S. Bureau of Labor Statistics, How to Become a Medical or Health Services Manager
U.S. Bureau of Labor Statistics, What Medical and Health Services Managers Do
Be Brave
Bring us your ambition and we'll guide you along a personalized path to a quality education that's designed to change your life.