Careers in Demand for the Future: Preparing Students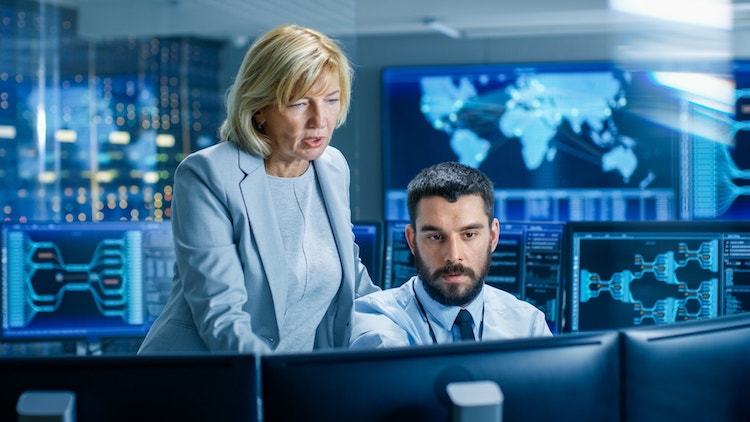 The world of work is changing quickly. As technology evolves, so do the needs of the job market — and the types of careers in demand for the future. Being prepared for that future starts with understanding the industries with the most potential for tomorrow's job seekers, the careers within those industries that are in high demand, and the skills you'll need to thrive on the job.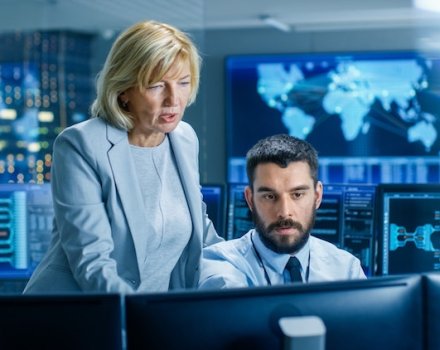 Overall, the U.S. job market is promising; the U.S. Bureau of Labor Statistics (BLS) projects a 4% increase in employment between 2019 and 2029. Leading the pack of the best careers for tomorrow's job seekers are professional roles in healthcare and technology. According to the BLS, jobs in healthcare are growing much faster than average (about 15% across a 10-year period), with similar numbers reported in computer science (15%) and information technology (11%).
Industries Driving the Future Jobs Market
As you look to the future job market, it's worth paying attention to the technological and social factors driving change and innovation in the economy. For example, the advancement of automation and artificial intelligence (AI) across all industries has eliminated some jobs while making way for others. The expansion of such technologies into businesses not traditionally associated with information technology (IT) is creating new jobs for tech-savvy professionals. Additionally, our country's aging population has led to increased demand for healthcare services.
If you're looking to break into a promising industry with good compensation and excellent career growth potential, consider healthcare, data science, and information technology. You'll find many of the careers in demand for the future within these industries.
Future Careers in Healthcare
As America's largest employer, the healthcare sector offers exciting — and abundant — career options. Enormous growth in medical spending has accompanied the aging of the U.S. population. Individuals over 55 will make up one-quarter of the workforce by 2025, a significantly higher number than previous years. As that population retires, they will need skilled, compassionate professionals to attend to their care and medical needs. The work of healthcare professionals serving this population will have a central impact on communities throughout the country, now and into the future.
The BLS projects that the healthcare industry will create 2.4 million new jobs between 2019 and 2029, more than any other occupational field. Due to this massive growth, healthcare offers many exciting future careers for those with skill and passion, in addition to attractive wages for aspiring healthcare practitioners. In 2019, healthcare practitioners (such as registered nurses, physicians, surgeons, and dental hygienists) had a median annual salary of $68,190.
Future Careers in Data Science
Forbes predicts that among the many positive changes within the field of data science is an increase in defined career paths. As businesses incorporate data science into their general operations and future planning, new job titles and professional roles will evolve. If you're an up-and-coming data scientist, this translates to more opportunities across a wider variety of fields.
In the past, data scientists were often limited to specific fields such as finance and technology, but in today's data-driven world, that's changing. The current job demand has outpaced the number of new data scientists entering the market. LinkedIn's 2020 Emerging Jobs Report states that demand for data science roles continues to increase in virtually every industry as businesses look to leverage technology that relies on the actionable insights provided by data science.
Future Careers in Information Technology
If you're interested in computer hardware and software and in learning how to safely collect, store, and protect data, you may be drawn to a career in information technology. The BLS projects that 531,200 new jobs will be created in this field between 2019 and 2029. Those working in computer and technology occupations had a median annual wage of $88,240 in 2019.
Today's IT jobs are about much more than helping customers figure out why their computer won't turn on. If you're interested in inventing and designing, you may choose to pursue work as a computer and information research scientist. If protecting systems and data is more your style, you might consider work as an information security analyst. Regardless of the particular career path you choose, countless careers in demand for the future exist within the world of IT.
Future High-Demand Jobs
The U.S. economy is growing. In fact, the BLS projects that between 2019 and 2029, employment will grow by 6 million jobs. While many industries are expanding, some sectors stand out, showing a big uptick in job opportunities in recent years.
Industries are preparing for a variety of future high-demand jobs in fields like healthcare, cybersecurity, and data science. If you are interested in a career path in one of these fields, you have a chance to establish yourself in a tech-driven, global marketplace.
Nurse Practitioner
There's an increasing shortage of skilled doctors in the U.S. According to the Association of American Medical Colleges, the U.S. may face a shortage of as many as 139,000 physicians by 2033. As skilled healthcare providers who can support patients' needs, nurse practitioners help fill that gap.
Nurse practitioners can provide primary, acute, and specialty care. They work in private practices, outpatient clinics, hospital units, urgent care clinics, and community health centers. Opportunities for this position are set for massive growth. Specialists include family nurse practitioners, pediatric nurse practitioners, nurse anesthetists, and other nursing leadership roles.
According to the BLS, nurse practitioner jobs are projected to grow by about 52% between 2019 and 2029. With a median salary of $109,820, dependent on experience and geographic location, now is a great time for you to begin or advance on the path toward a career as a nurse practitioner. If you are interested, you need education and training. In addition to skills developed in the classroom and during clinical training, a nurse practitioner needs strong active listening skills, sound judgment, clear communication, and deep compassion.
Data Scientist
If you like diving deep into large amounts of data and using that information to develop questions that can help solve business problems, consider pursuing a job in data science. As more and more organizations rely on data to inform their business decisions, demand will continue to grow for people who can collect, clean, and decipher large amounts of data. As a data scientist, you may have the job title of actuary, computer systems analyst, pricing analyst, or business analyst. These roles require knowledge of computer science, statistics, and data modeling, in addition to critical thinking and analytical skills.
According to LinkedIn, demand for data scientists has grown by 37% year over year. And with a median annual salary of $94,280, a data science role is an attractive prospect for anyone seeking a potentially lucrative career in a rapidly growing field.
Information Security Analyst
The global digital infrastructure has expanded to accommodate the flood of internet users and businesses. From cloud services allowing users to host data entirely online to a plethora of apps, databases, and websites, the digital world surrounds us. We are always inventing new ways to connect to services and friends and to do business online. But as our experiences, communications, and transactions become digital, so too has crime. All data stored online is prone to digital attack, which can result in identity theft, destroyed programs, and lost data. That's why today's tech-savvy companies rely on the expertise of cybersecurity specialists.
If you're drawn to the challenge of outsmarting digital threats, many potential job roles fall into the category of cybersecurity. Job titles include information security analyst, chief information security officer, security architect, and information technology security consultant. Another key role is cybersecurity expert; these professionals often specialize in preventing specific types of cyber attacks. And the need for high-level professionals like these spans most industries.
This increasing demand means employers are hunting for qualified candidates. According to the BLS, demand for information security analysts is projected to grow 31% between 2019 and 2029. Now is a strategic time for you to prepare for these future high-demand jobs through the study of IT, programming, systems architecture, and security design.
Preparing for Careers in Demand for the Future
How do you prepare for the many opportunities offered by the careers in demand for the future? It all comes down to gaining the right skills, education, and training to thrive. Research organizations like the McKinsey Global Institute report that "upskilling," or pursuing ongoing training, will be essential as technology continues to progress. Creating a foundation for lifelong learning is key, whether you are just beginning to consider higher education or returning to school to expand, adapt, and improve your skills.
Maryville University's online programs are specifically designed to prepare students for the dynamic, in-demand jobs of the future. Find out more about Maryville's online degrees and where they can take you in healthcare, information technology, data science, and beyond.
Recommended Reading
Machine Learning Engineer vs. Data Scientist: Which Option Is for You?
Nurse Practitioner vs. LPN: Comparing Two Nursing Careers
Sources
AAMC, "U.S. Physician Shortage Growing"
Forbes, "How Will Data Science Evolve Over the Next Decade?"
Health Affairs, "Health Care Jobs Projected to Continue to Grow Far Faster Than Jobs in the General Economy"
Kiplinger, "30 of the Best Jobs for the Future"
LinkedIn, "2020 Emerging Jobs Report"
LinkedIn, "Why It's Really Good to be a Data Scientist Right Now"
National Conference of State Legislatures, National Employment Monthly Update
Phoenix Business Journal, "Skills Employees Will Need in the Future"
PolicyAdvice, "The State of Healthcare Industry — Statistics for 2021"
U.S. Bureau of Labor Statistics, Computer and Information Research Scientists
U.S. Bureau of Labor Statistics, Computer and Information Technology Occupations
U.S. Bureau of Labor Statistics, Employment Projections