Solving Sustainability Issues: Keeping a Greener Future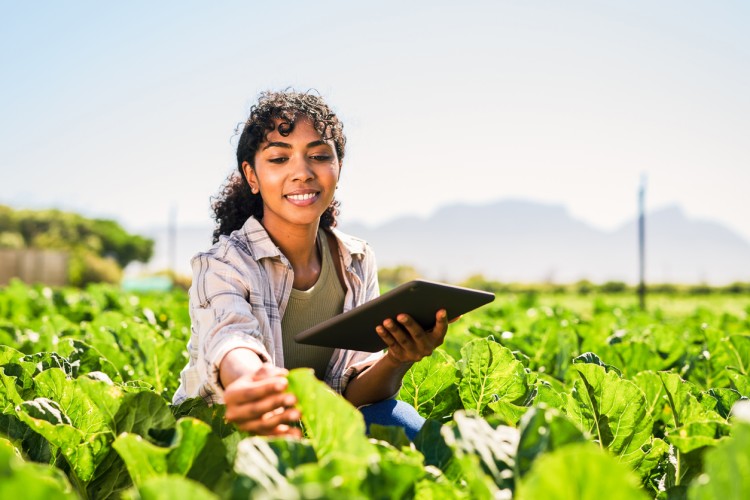 Human beings as a species can make individual and collective changes to improve the sustainability of our world. Activist Jane Goodall shares the hope that sustainability issues can be addressed with human intervention. In The Book of Hope: A Survival Guide for Trying Times, Goodall finds reasons to be optimistic in "the amazing human intellect, the resilience of nature, the power of young people, and the indomitable human spirit."
The goal of sustainability is to conserve and preserve our natural world — clean air and water, diverse plants and animals, and entire ecosystems of which humans are only one part. Although we face a challenging future, individuals and communities can come together to address sustainability issues and cultivate a greener future.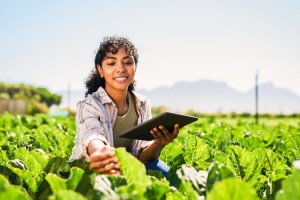 Sustainability Is Social Justice
Sustainability is a condition of existing in a nonexploitative relationship with nature today and far into the future. It means maintaining and preserving the natural systems that support survival and well-being for humans, animals, plants, and all other living things on our planet. Pursuing sustainability means creating the "conditions under which humans and nature can exist in productive harmony" in every generation, according to the U.S. Environmental Protection Agency (EPA).
Sustainability is a social justice issue. Everyone deserves fair access to opportunities and resources — including natural resources such as clean water for drinking and air for breathing. Sustainability advocates study how environmental pollutants place undue burdens on vulnerable individuals and populations.
Climate Change and Displacement
Climate change causes extreme weather events that can displace people fleeing for safety. Floods, cyclones, hurricanes, and mudslides can ruin homes and farmland, magnifying the threats of poverty and social conflict, according to the United Nations Refugee Agency. Sustainability advocates recognize that environmental disasters can leave a wave of destruction in their wake, exacerbating existing social inequalities.
In sum:
Impacts of climate change trigger displacement and worsen living conditions for people around the globe.
Natural disasters create "climate refugees," who are forced to relocate and start new lives after a disaster.
Climate change acts as a threat multiplier that exacerbates existing political and social tensions, adding to the potential for conflicts.
Scarcity Is a Sustainability Issue
Scarcity is the condition of lacking the adequate supply of a resource to meet demand. Globally, water scarcity disproportionately affects women and children because, according to UNICEF, they're often responsible for collecting safe water in a community. When water carriers are traveling long distances, the physical burden can put them at safety risk and can impede a young person from attending full days at school.
In sum:
Scarcity of natural resources, such as safe drinking water, disproportionately affects vulnerable groups.
Food scarcity is another result of unsustainable practices. Crops and livestock struggle to thrive in extreme weather conditions (extreme heat, cold, dryness, or wetness), which threatens the livelihood of farmers, ranchers, and the communities who rely on agriculture for sustenance.
Sustainability Matters
The takeaway? While sustainability issues affect everyone, some groups disproportionately experience the negative effects of sustainability failures.
Because of this, it's important to understand how environmental leaders conceptualize sustainability versus sustainable development. The latter takes into account the environmental, economic, and social implications of development projects, including infrastructure, agriculture, homebuilding, school and medical center development, and other development interventions that can benefit from a sustainable approach.
Individuals who understand sustainable development recognize that environmental issues intersect with diverse development opportunities in several areas, such as:
Eradicating hunger
Achieving gender parity
Ending poverty
Improving access to healthcare and education
Collective Action: Reaching Sustainability Goals Together
Despite the many threats to our environment due to climate change, there is reason to be optimistic. Humans, when working together, can rise to meet sustainability challenges. History provides numerous success stories of how collective action can reverse the pernicious effects of pollution caused by industrialization and environmental neglect.
For example, through environmental advocacy, chemists, investigative journalists, and state actors have spurred countries around the world to take action to repair the hole in the ozone. In the late 20th century, ozone "health" reached an all-time low. The enforcement of the 1987 Montreal Protocol has led to significant ozone layer healing from 2019 onward through the banning of ozone-depleting chlorofluorocarbons (CFCs) like those released in Styrofoam production.
By identifying the problem, collaborating on a solution, and adhering to evidence-based sustainability protocols, human coalitions can work together to address complex, wide-reaching sustainability issues.
Cross-Disciplinary Solutions
In a similar vein as embracing collective action, sustainability activists understand the importance of interdisciplinary work — drawing from multiple fields and disciplines to come up with creative sustainability solutions to complex problems.
Scientists can collaborate with artists, historians, philosophers, and many others outside their disciplines to support a sustainable interrelation between humans and the natural world.
Dr. Kyra Krakos, associate professor of biology at Maryville University and sustainability advocate, adopts such an approach in her Honeysuckle Project at the Center for Sustainability. For years, honeysuckle bushes have plagued Maryville's St. Louis campus. Rather than merely removing the invasive species, student artists in Krakos' lab repurpose the honeysuckle biomass as art media — using branches, leaves, and fronds for basketry, sculpture, and even fashion.
The Krakos Lab also explores a variety of interdisciplinary invasive species control methods. During GOAT Day, local livestock owners bring their herds to campus to illustrate how grazing can be used to curb invasive plant growth.
Become an Advocate for Sustainability
When human beings work together, they can accomplish amazing feats of bringing health and harmony back to nature. Whether you're an artist, biologist, or goat owner, you have a place in the sustainability movement. Truly, anyone can become an advocate for sustainability issues.
Do you have a passion for sustainable science? Learn all about how Maryville University integrates experiential learning into the online Bachelor of Science in Sustainability degree program. Explore how experts promote renewable energy and other sustainability measures through science and social advocacy, and discover how you can become a steward and defender of our natural world.
Recommended Reading
What Is a Degree in Sustainability?
Careers in Urban Planning: Sustainability in Action
5 Benefits of Carbon Sequestration for Forests
Sources
BBC, "Ozone Layer 'Rescued' from CFC Damage"
Center for Biological Diversity, "12 Ways to Live More Sustainably"
Conserve Energy Future, "What Is Sustainable Living"
Environmental Protection Agency, How Communities Have Defined Zero Waste
Jane Goodall and Douglas Abrams, The Book of Hope: A Survival Guide for Trying Times
Greener Choices, "How to Start Living a Zero Waste Lifestyle"
The Guardian, "50 Simple Ways to Make Your Life Greener"
International Institute for Sustainable Development, Sustainable Development
Investopedia, "What Is Sustainability?"
Pew Research Center, "Climate, Energy, and Environmental Policy"
UNHCR, How Climate Change Is Multiplying Risks for Displacement
UNICEF, Water, Sanitation, and Hygiene
United States Environmental Protection Agency, Learn About Sustainability
YouTube, Maryville Online, "The Future of Sustainability Through Education, Innovation, and Tech"
YouTube, TEDxStLouis, "Conservation's Link to Humanity & Hope | Dr. Kyra Krakos & Dr. Peter Raven"