Resources to Prepare for Grad School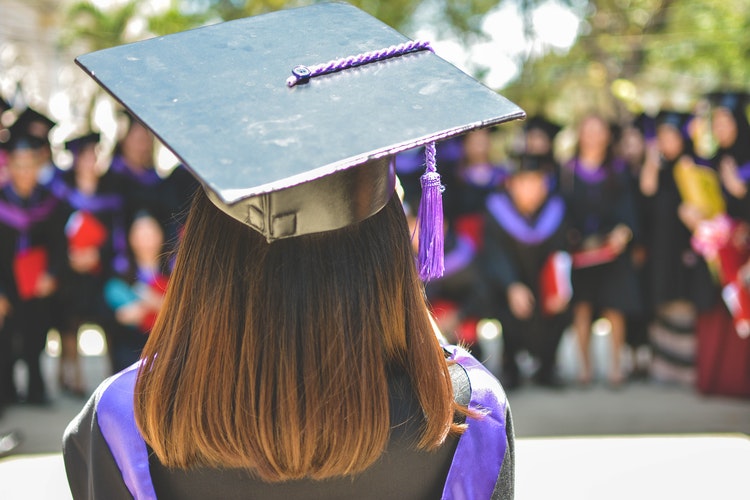 Choosing to attend graduate school is an important step for your future, academically, professionally, and personally. Obtaining an advanced degree can enrich your life with new opportunities, open up different career options, and allow you to grow as a person.
According to the National Center for Education Statistics, hundreds of thousands of people choose to take the step and pursue master's degrees each year. In 2015, nearly 3 million students enrolled in online-only undergraduate degree programs, with more than 750 thousand more in graduate and doctoral programs. From accounting to nursing, students enroll in programs of all disciplines to fulfill their academic and professional needs.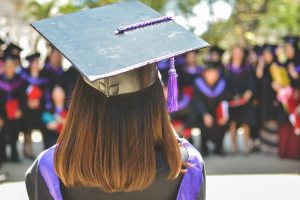 However, going to grad school shouldn't be taken lightly. It is a big decision that will affect many aspects of your life. Graduate school takes a lot of time and effort before you can even start applying. But if you are serious about attending, you can ensure a successful experience by preparing carefully each step of the way.
Whether you're planning out your final semester or recently finished with your bachelor's degree, this resource from Maryville University will help guide you through the process of preparing for, researching, applying to, and attending graduate school.
Grad School Preparation Checklist
Preparation for application to grad school is an intensive process. It requires almost as much work as the application process itself. Do your best to stay on top of what you need to accomplish before you begin applying to schools. This checklist can help you keep track of the steps you need to take before the application process begins:
Define your goals for graduate school
Create a timeline
Network
Identify possible advisors
Consider research topics
Practice writing
The sooner you begin preparing, the sooner you will have an idea of what your plan is. By taking these steps, you're setting yourself up for success during the application process.
Is Graduate School Right for You?
Carefully consider why you want to go to grad school. Some students decide to attend grad school because they are unsure of what to do after finishing their bachelor's degree, or they think it's a way to make more money. Ensure your reasons are the right ones; graduate school is big commitment to make. If you can define your goals before you commit, you should be better able to find the right program to achieve your goals and get the most out of continuing your education.
Do you want to take your career to the next level, or is it necessary for a promotion at your current job?
Are you looking to increase your earning potential?
Are you trying to enter a new field of work?
Do you want to grow personally and intellectually?
Are you passionate about your area of study?
Your Application Timeline
If you are sure of your reasoning and are truly committed to this pursuit, then you should begin preparing for graduate school. Start prepping for the application process as early as possible. Experts at the Princeton Review recommend starting at least six months before you plan to apply, while others believe that preparation for grad school begins before starting your undergraduate degree. Either way, it's never too soon to get organized and start preparing.
Before anything else, create a personalized timeline with all of your goals and various application deadlines. Each school, and possibly even individual programs at the same school, has different application requirements and due dates. Being aware of important dates several months in advance will ensure that you don't accidentally miss a deadline, meeting, or event while getting each part of your application in order.
Take things slowly as you prepare and research. The more time you spend preparing for the application process itself, the more time you have to make yourself a well-rounded applicant.
How To Network Effectively
Networking is a vital part of getting ready for grad school. While you may picture yourself filling out applications and writing essays on your own, in reality, applying to graduate school involves being social, reaching out to others, and making connections.
Reach out to current and former students of the programs you're interested in. Get in touch with the admissions office and the professors who teach the program you're researching. These people are great resources that can provide information and insight about the program you're considering.
What To Ask
In addition to any other questions you may have, ask them to describe not only what makes a successful applicant, but what makes a successful student in that program. Ask about the skills, qualifications, and traits of those successful students. Their answers will help you make your application as impactful as possible.
Try to learn as much as you can about the environment and expectations of the program. Ask students about their own experience applying to graduate school and what made them select this one in particular.
When networking, be as honest as possible. You will get out what you put into it. Don't be afraid to ask serious questions; what you learn from others will help you make important decisions about your future. Use this experience to guide your choice and improve your application.
How To Choose a Good Advisor
In graduate school, advisors play an important role in their students' education. They act as a mentor, provide feedback on assignments, and offer guidance and support throughout your academic career. The quality or compatibility of your advisor is just as important as the degree program or school as a whole.
Figure out what you want and need from an advisor. Think about what you would like to research and how you want an advisor to help you with it. Many schools may ask why you are applying to their program; consider how a particular advisor fits into that choice.
Research the school's professors and lecturers. Learn as much as you can about them, including:
What is their background?
What are their specialties?
Have they conducted research or taught classes in niches and areas that you would like to study?
In addition to what they specialize in, be sure to consider how well you would work together. Are their teaching and coaching styles compatible with your needs? Are they experts who can help you grow in the direction you want? Are they looking to take on more students?
Be sure to find more than one potential advisor at each school you plan to apply to. If your first choice doesn't work out or is unable to take on more mentees, you need to have other instructors that you're willing to work with. If there is only one person at that school you want to have as your advisor, you either need to ensure that they will work with you, or possibly reconsider applying to that program altogether.
How To Write a Thesis or Dissertation
Brush up on your writing skills before you start applying to graduate schools. Not only will most applications be writing-intensive, most degree programs will culminate in the completion of a thesis or dissertation.
Ideally, you will already have a rough idea of what you want to research for your thesis or dissertation before applying. Some schools may ask about your thesis on their application, or at least what areas of research you plan to pursue.
The Writing Process
Familiarize yourself with the process of writing a thesis or dissertation before applying to graduate school. Ask current students and staff members how the process works at their specific program.
To write a thesis or dissertation, you must be self-motivated, dedicated, and organized. Working on a long-term project can be incredibly difficult and draining, even if you are passionate about and interested in your research. You have to stay committed to the project.
Start practicing and get to know yourself as a writer. Figure out how you work best:
What times of day are you most productive?
What are your go-to tricks for conquering writer's block?
When do you need encouragement, and when do you need constructive criticism?
Do you work better with or without self-created deadlines?
Who can you rely on for support when you're too frustrated to write?
Be sure you are up for the challenge before committing to a program that requires a long-form paper. If you would prefer to avoid a long-form essay or project, there are non-thesis master's programs which are similar to the traditional undergraduate experience. They are less focused on research, typically involve more coursework, and still tend to require some kind of culminating project. For students who are not interested in research, a non-thesis master's degree may be a better choice.
Choosing a Graduate Program
Choosing a graduate program is a lengthy process that differs greatly from choosing the right undergraduate program. It involves more than finding and applying to schools that seem like they are a good fit or that have a glowing reputation. Some priorities remain the same — like financing and program quality — but in addition, you have to factor in other important considerations when making your decision.
Masters vs Ph.D.s
First and foremost, decide what kind of graduate degree you want to pursue. Depending on your reasons for attending grad school, you may already know the type of degree you're looking for. If you're uncertain which would be the best option, consider both degrees and how they would best fit your needs.
What Is a Master's Degree?
A master's degree signifies that a student has a high-level understanding or mastery of a specific area of study. Master's degrees are typically the first level of graduate degrees students are able to pursue after completing their bachelor's. However, there are programs that allow students to complete a bachelor's and master's degree simultaneously.
Though master's are typically considered to be intermediate degrees, some are terminal degrees. In general, a master's degree can be completed in two years, but depending on the program, students may take less or more time to finish.
Research vs. Professional Degrees
Though there are hundreds of specific varieties, there are two main types of master's degree: research and professional.
Research master's degrees usually involve coursework and have a heavy focus on research, culminating in a thesis project. Some research master's degrees have a heavier focus on coursework and exams, but still involve some kind of capstone project. For programs that are less theoretical and more practical, like the Master's in Software Development, the capstone project provides way for students to show their mastery and understanding of the subject without necessarily generating a traditional research paper or thesis.
Professional master's degrees differ because they prepare students to enter a specific profession or career. The coursework is often more hands-on to teach students practical skills they can use on the job. For instance, students enrolled in a Master's of Nursing program will learn tangible skills for use in the field after graduating. This program would necessarily involve students working in clinical settings, blending theory with practical application.
Some programs are even designed to prepare students to pass a certification exam — for example, this Master's in Accounting prepares students to pass the Certified Public Accountant exam and earn their CPA license.
Master's degrees serve a variety of purposes. Depending on the area of study, they may or may not be necessary to enter a certain field or for a licensing exam; in some industries, it may be expected that applicants have a master's while they may be virtually useless in others. Often, though not always, a master's degree is a prerequisite to obtain a doctorate degree, or to achieve a promotion or other form of advancement.
What Is a Doctorate Degree?
Doctorate degrees are the highest level of academic degrees awarded to scholars; usually, they are terminal degrees. Regardless of subject, doctorate holders are typically referred to as "doctor." The goal of a doctorate program is typically either to conduct original research or become a licensed professional in a given field. There are multiple kinds of doctorates, including Ph.D.s, professional doctorate degrees, and honorary degrees. Doctorate degrees often take anywhere from three to six or more years to complete.
Doctor of Philosophy degrees, more often referred to as Ph.D.s, are the most well-known type of doctorate degree in the U.S. It is a type of research doctorate that typically requires candidates to write a thesis or dissertation on their own, original research, often with the goal of publication in a peer-reviewed academic journal. Ph.D. candidates must then present and successfully defend their work to a committee to complete their degree. Ph.D.s are regarded as experts in their field and can work at universities, for the government, or in the private sector as a knowledgeable authority.
Like a professional master's, a professional doctorate degree prepares students to work in a particular profession or career. They must meet certain licensing and accreditation standards to work in their chosen field. Students must spend at least six years in higher education to obtain a professional doctorate. Professional doctorate degrees are often required for work in medicine and law.
Choose Wisely
Master's and doctorate degrees may both be graduate degrees, but they require different commitments, both in terms of workload and time. Whether you choose to get a master's degree or a doctorate will depend on what your goals are once you finish graduate school. Think carefully about how each degree would help you accomplish your goals, and commit to the one that makes the most sense for you.
Finding Grad Schools
There are many factors to consider when finding graduate schools to apply to. It can be difficult to find a school that fits all of your needs — a school in the ideal location, with your preferred advisor, and at the right price can be a challenge to find.
To choose a graduate program, figure out what your top priorities are. What is a necessity and what can you live without? Why? Would you compromise on one item if a school checked off a different item on your list? What options are you open to that might not have originally crossed your mind? By understanding what you need and want out of your grad school experience, you will have a much easier time deciding which schools you want to apply to.
Online vs On-Campus
In the past, students had to attend graduate school in-person. However, prospective students now have the option of completing their graduate program either on campus or online. Depending on your needs, one kind of program may work better for you than the other. Consider the advantages to both online and on-campus programs before making a decision.
There are an increasing number of graduate programs available online in a variety of disciplines. Whether you want to study accounting or nursing, you can likely find a graduate program in your area of interest online.
The Pros of Online Education
For students seriously considering an online graduate program, there are several potential advantages worth considering. Going to grad school online can offer the following benefits:
Online graduate programs allow students greater independence, flexibility, and freedom with their time and lives. Students can still work full- or part-time, honor their other commitments, and study when it is most convenient for them.
Pursuing a graduate degree online can potentially open up savings opportunities compared to campus-based programs. While tuition may be roughly the same, online students do not have to worry about commuting costs or housing.
Because they are online, students can do their schoolwork from wherever they like, as long as they have access to a computer and good internet connection. Prospective students don't have to worry about moving to go to school, or missing class to accommodate their other plans.
Students who are open to the possibility of an online graduate program should weigh their options carefully and thoroughly. For students who want a more flexible education, or who don't want to be tied down to a certain geographical region, an online graduate degree program may be better than a traditional program.
How To Pay for Grad School
Whether you choose an online or on-campus graduate program, grad school can be expensive and financing your education can be difficult. Depending on the program, whether it's a public or private school, in- or out-of-state, and whether it's online or on-campus, the cost of a graduate degree can vary by a margin of $100,000. Luckily, there are multiple ways you can relieve some of that financial burden.
Federal Loans
First, look into the various options available for financial aid. Start with the Free Application for Federal Student Aid (FAFSA). Based on your student dependency status and income, you may be eligible for certain grants or loans. Some of the most common federal loans given to grad students include:
Graduate PLUS Loans are federally granted loans that cover the cost of attendance, which is determined by the school, minus the amount of other forms of financial aid. Students cannot have an adverse credit history to be eligible for this loan. The interest rates change depending on the school year, but will remain at a fixed rate for the life of the loan. There is also an additional loan fee students must pay on top of interest. You are not obligated to start paying back the loan until six months after graduating or leaving grad school.
Perkins Loans are low-interest, federal loans for students with great financial need. The amount of aid students receive depends on how great their need is and the availability of funds at their school. Graduate students can borrow up to $8,000 per year and $60,000 altogether. Not all schools participate in this loan program. You have nine months after graduating from school to begin making payments on the loan.
Stafford Loans are common, low-interest loans given by the federal government. They are available to graduate students based on the cost of attendance and other aid received. Graduate students do not need to prove they have financial need to be eligible for this loan. You have six months after graduation to begin repaying the loan.
Private Loans
In addition, you can consider taking out private loans. Typically, the terms are not as beneficial to students as government loans, and have higher interest rates. However, if federal funding is not enough to cover the cost of your education, private loans may be a suitable option.
Grants
Grants are one of the best ways to cover all, or at least part of, the cost of your education. Depending on your area of study, you may be eligible for grants at the federal or state level. Be sure to research the different grants available to students in your field to see if you qualify.
Scholarships and Fellowships
Students should also research different scholarship and fellowship opportunities. Scholarships are not as widely available to graduate students as they are to undergrads, but grad students can find them with a little bit of searching.
They should look at various professional organizations, local opportunities, scholarships in their field or at their school, or via an internet search. There are several scholarship search engines created specifically for grad students, including:
Assistantships
Teaching or research assistantships are a common way that graduate students can fund their education. Students have to work for their funding, but it can have a great financial impact.
Teacher's assistants (TAs) may help a professor teach a course or help with other academic responsibilities, such as grading, tutoring, or office hours. Research assistants (RAs) work on conducting academic research.
Students usually obtain these positions directly from the professors they will be working with. Often, they are paid a stipend each quarter or semester of employment.
Work-study Programs
Work-study programs are similar to, and may even encompass, teaching or research assistantships. They typically extend beyond teaching or research and may involve clerical or administrative jobs at the university. The federal government provides funding to universities for the Federal Work-Study Program. Interested students should consult their school's work-study program, department, or representative.
Grad School Frequently Asked Questions
Before you dive into the application process, ask yourself the following questions about graduate school.
Why Should I Go to Grad School?
There are many reasons why someone would choose to go to graduate school. Some of these reasons are better than others. You should go to graduate school because:
You want to advance or change your career
You need an advanced degree to start your career.
You want to increase your earning potential.
You are passionate about your subject and want to master it.
You want to grow personally, academically, and professionally.
If you have the right motives for wanting to attend graduate school, you are much more likely to be successful and enjoy the experience. However, if you want to go to graduate school because you are unsure of what to do after finishing your bachelor's degree, or because you feel obligated to, you should reconsider this choice.
Is Going to Grad School Worth It?
Graduate school is expensive, time-consuming, and laborious. In other words, it's a huge commitment that requires energy, effort, and resources. For many people, the investment might not be worth it unless they have a guaranteed opportunity after finishing school. However, if you are determined and committed to going to graduate school, then the experience itself may outweigh the time, money, and effort spent getting your graduate degree. Ultimately, it's up to you to decide if going to grad school is worth it.
How Do I Know If I'm Ready for Grad School?
You are the only person who knows if you are really ready to go to graduate school; no one else can answer this question for you. Do you feel confident, calm, and excited about the prospect of applying and going to grad school? Do you feel passionate about the subject you want to study? Does graduate school make sense for your goals, ambitions, and plans? If you feel sure of your decision and it's for the right reasons, you are probably ready to go to graduate school.
When Should I Go to Grad School?
Not everyone goes to graduate school at the same time. While some people enroll immediately after finishing their bachelor's degree, others choose to wait until they are older and have gained professional experience. Some people may not plan or think they want to go to grad school until they have worked in their chosen field for many years. There is no "right time;" you should go to graduate school when you feel ready and prepared for the experience.
How Do I Get into Grad School?
No matter how much you may want to go to graduate school, you cannot attend if you do not get into any programs. Take plenty of time working on the various parts of your application to make them as strong as possible. Be thorough and deliberate in your applications. Remember that even if you are a strong candidate, there are thousands of other applicants competing for a limited number of positions. You may even have to apply more than once to get into your top program. However, it's worth trying again if you want to go to grad school.
Steps for Applying to Graduate School
After your preliminary research and preparation, it's time to start working on your grad school applications. Before diving right in, spend some time forming a plan for the application process.
Talk to current graduate students about their experience applying to grad schools, especially the ones enrolled in programs that interest you. Get their insights on how to make your application to that program as strong as possible. They are one of the best resources available to you as you begin working on your applications.
Determine which programs you want to apply to and familiarize yourself with the program's application requirements. Each school has a different process and may require different supplemental application materials, even if they are similar programs. Some schools may even require two applications, one for their graduate school and one for the program itself.
How Many Programs Should I Apply to?
Though you may have started with a list of fifteen or twenty schools, do your best to narrow it down to fewer than ten. Many applicants apply to an average of five schools. That number may look different for you; five may either be too many or too few.
While it may seem obvious that you shouldn't apply to only one or two programs, it's also a bad idea to apply to too many. Grad school applications are demanding and you have to work on each one individually. If you apply to too many programs, you won't be able to give each application the attention it needs. Find the right balance for your needs.
In addition, application fees range from about $50 to $100 or more. Excluding other application materials, the fees alone can easily cost hundreds of dollars. If you spend more time on a smaller number of applications, you can improve the quality of your work while saving money.
Look at each program's due dates and deadlines. Work on your applications chronologically by due date — you don't want to miss one application deadline because you completed another application that wasn't due for another month.
Once everything is in order, get to work on your applications.
The Formal Application
Take the application process slowly. The application itself will ask for your personal information, professional and academic history, and supplemental materials. Be sure to include everything asked for; an incomplete application will hurt your chances of acceptance more than anything else.
Be completely honest. It's not worth lying about your experience or background to get into a program. Your application should accurately reflect both your personality and experience. This will give the admissions officers a chance to get to know you as a candidate.
Be strategic. If you are weak in one area, make up for it on another part of your application. For example, if your GRE score is low, you may be able to compensate for that by having a strong personal statement or letters of recommendation.
Composing Your Personal Statement
Much like an application to an undergraduate program, the personal statement is an important part of your grad school application. Some schools may require both a personal statement and a statement of purpose, while others may only need one of the two.
The personal statement is your chance to show off your personality, stand out from other applications, and persuade the admissions officers to accept you. A strong, well-written personal statement can make a huge difference in your application.
Avoid a Generic, Cliche, or Unoriginal Essay
A successful personal statement will be distinct and original. Your personal statement should feel like it could have only been written by you, for that application, to that program. While you can use different versions of the same statement for multiple applications, you will have to tailor the essay to fit each individual program.
The program may ask you to discuss your background and experience, academic goals, or even address a certain prompt. Whatever you write about, stay focused in your writing and do not deviate from the core theme or subject of your essay. Do your best to engage your readers from the beginning and keep them interested throughout.
You may discuss how that graduate program will affect you, but be sure to talk about how you will affect the program. Be specific about that program, why you want to be a part of it, which faculty members you want to work with, and the future you envision for your role in it.
Highlight Your Successes
Unlike other areas of your application, you have complete control over your personal statement. Discuss the accomplishments, experiences, and ideas that best fit the program and your areas of research. Though you don't want to brag outright, showing the admissions committee that you are a successful and distinguished candidate can help your chances of being accepted.
Before submitting your application, ask a friend, family member, or your school's writing center to review your personal statement. Having someone else read it will help ensure there are no spelling or grammatical errors. Be sure to ask someone who will be honest and straightforward with you about the quality of your work; you want your personal statement to be as powerful as possible.
Letters of Recommendation
Most graduate programs will require applicants to submit two or three letters of recommendation with their application. They usually require that at least one or two come from previous professors who are familiar with your academic work.
Some schools will have the recommenders submit their letters directly to them, electronically, while others may have you collect and mail the letters all at once in a sealed envelope. Be sure to follow each school's submission instructions carefully.
Take some time to carefully think about who you would like your recommenders to be. They need to know you and your work well, and must be able to talk about your specific interests and strengths at length.
Be Honest with Your Recommenders
Be straightforward and open with them about what you need or want from their recommendation. Ideally, each letter will be different and talk about something unique to highlight more than one of your strengths. You can either tell them what others are writing about to ensure there's no overlap or tell them what you want them to write about. Asking this may feel uncomfortable, but if you have honest and open conversations about your needs, it will make the process easier for both of you.
In addition, tell them about the programs you're applying to, your professional and academic goals, and past accomplishments. Either write something up for them or share your resume. If they are well-informed, your recommenders will be better equipped to write a strong recommendation.
Ask them to write your letter well in advance of your application deadline. Give them weeks, possibly even months, of notice and a firm due date. Be sure to include some additional wiggle room, just in case they end up running later than the date you gave. Though you don't want to overwhelm or annoy them, be sure to check in on their progress and give them an occasional reminder.
Sending Transcripts
Virtually every graduate school or program will ask applicants to include their college transcripts with their application. Some may also ask for high school transcripts, but typically, graduate schools are interested in transcripts from every college you attended — even if it was one general education course at a community college. Be sure to include all of them.
Some programs want official transcripts, while others want unofficial ones. Pay attention to which schools want each kind of transcript; a mixup could lead to a delay in assessing or rejection of your application.
You may be able to simply attach unofficial transcripts to your application or send a printed version in the mail. Make sure you follow the submission guidelines.
Submitting official transcripts is a more involved process. You will want to begin this weeks, possibly months, before your first application is due to account for any delays or mixups. You will need to contact all of your former universities and have them send your official transcripts directly to the graduate schools you're applying to. Typically, you will have to pay a $5 to $10 processing fee for each transcript. Follow up with the programs to make sure they actually received your transcripts.
Taking the GRE & Other Standardized Tests
Instead of the SAT or ACT required for admission to bachelor's degree programs, students applying to graduate school have to take a different standardized test. For certain schools and fields of study, students must take a related but more specialized test, including:
Other schools and programs simply require students to take the Graduate Record Examination, or GRE. There are two different versions of the GRE, the General Test and Subject Tests. Check with your program to see which test you need to take, as some may prefer a Subject Test in your area of interest instead of the General Test.
The General Test costs $205 and lasts four hours while the Subject Test costs $150 and lasts three hours. The GRE is offered year-round and must be taken at a certified testing center. GRE scores are valid for up to five years after you take them.
Be sure to take it ahead of your earliest deadlines in case you need to retest before the due date or there's an issue getting your scores to your schools. If you test early enough, you don't have to worry about studying for the GRE while trying to work on other parts of your application.
GRE Test Prep
Look at the average or minimum test scores for each of the programs you're applying to. Use that information to set a goal score for yourself and guide your studying.
Before you begin studying, take a practice test. Both Kaplan and the Princeton Review offer free online practice exams. See what your score is like without any preparation. Determine your strengths and weaknesses so you know where to focus your test prep.
Spend some time studying each day before your exam. You can opt for a work or practice book and online tests. If your score was much lower than you need it to be, consider enrolling in a GRE prep class or hiring a tutor to help you. The more time you spend preparing for the test, the better equipped you will be to ace the real exam.
Is the GRE required at Maryville University?
Maryville University does not require the GRE, or any other related test for their online programs. When in doubt, double check the graduate school's requirements of admission, and also check the program's admissions requirements. Even if the graduate school does require a test score, the program you're applying to may not.
CV or Resume
Certain graduate programs will ask applicants to include a resume, curriculum vitae (CV), or both. These documents provide a quick outline of your professional, experiential, and academic background. If you have a choice between the two, consider which will showcase your experience in the most positive light.
Resume
While you can use it as a basis or outline, do not use the outdated resume sitting in an old folder on your computer. Create one specifically for each program you're applying to. Highlight the experience and skills you have that are relevant to the program.
Resumes are a great way to give others quick idea of your professional background. If your previous work or volunteer experience relates more to the program than your academic experience, include a relevant resume with your application.
CV
Write a unique CV for each program too. Describe your skills and qualities that make you a good fit for that program in particular. CVs are better used to describe your academic history, though you may briefly mention any relevant professional experience.
Include all pertinent information, but keep it as brief as possible. Keep the most recent and relevant information at the beginning of your CV, and work backwards from there. A CV is a living document that you should add to, as your academic career continues.
Some programs may say that including resume or CV is optional. If that is the case, be sure these documents add value and depth to your application before submitting them. Including them for inclusion's sake could hurt more than it helps if there's no clear purpose for adding them to your application.
Negotiating Grad School Offers
Once all of your applications are complete, submit them. Follow up to be sure each school received them without any problems. Then it's time to be patient and wait to hear back from your programs.
Keep in mind that no matter how hard you work on your applications, unfortunately, there is no guarantee you will get into graduate school. Hundreds of thousands of applicants are competing for an incredibly limited number of spots. All you can do is try your hardest and hope for the best. If you don't get into your desired program, you can always apply again.
If you do get into your desired program, congratulations! You're going to graduate school! Be sure to spend some time celebrating, as this is a major accomplishment that you should enjoy.
If you received multiple offers of admissions, you have a big decision to make. Consider again why you applied in the first place:
What makes each program unique?
What makes it the best option for you?
What does that program have to offer that none other does?
Money, offers of fellowships, or assistant positions aside, which program would you pick?
With multiple offers on the table, you may be able to use them as leverage to ask for a better offer from another school. However, proceed carefully — this may be a common practice in some fields but not in others. You could risk offending your future professors or university or soiling your reputation in the academic community if this is done incorrectly.
If you choose to negotiate, be professional and courtesy. Do your homework. How do you compare to other candidates? Be prepared with evidence showing that you are an extraordinary candidate who is worth more than they're offering.
However, money should only be one of many factors you consider when deciding which offer to accept. This decision will affect every part of your life for the next two or more years and probably for many years after. Be sure to choose a program based on how well it fits your life and goals.
Going to Grad School
Once you've made your decision, be sure to contact the necessary personnel at your future grad school to finalize any acceptance paperwork. In addition, reach out to the universities you chose not to go to and decline their offer of admissions. Be respectful, as they could hold other opportunities for you in the future.
Preparing for and applying to graduate school is one segment of a greater journey. Going to graduate school will also require hard work, time, and energy, but if you are committed, it will be worth it. Good luck as you embark on the next phase of your education!
Helpful Resources for Preparing for Graduate School
For more information on preparing for graduate school, consult the following resources.
Helpful Links by Maryville University for Preparing for Grad School
How to Pay for College: A Comprehensive Guide for Students and Parents
A Guide for Transferring College and Keeping College Credits
College Accreditation and Why It Matters
Helpful Links by Third Parties for Preparing for Grad School
The Idealist Grad School Resource Center
The Princeton Review: Grad School
College Scholarships Search Engine
Study Tips for Graduate School
Recommended Reading
Frequently Asked Questions by Adults Continuing Their Education