Going Back for a Second Degree: Bachelor's or Master's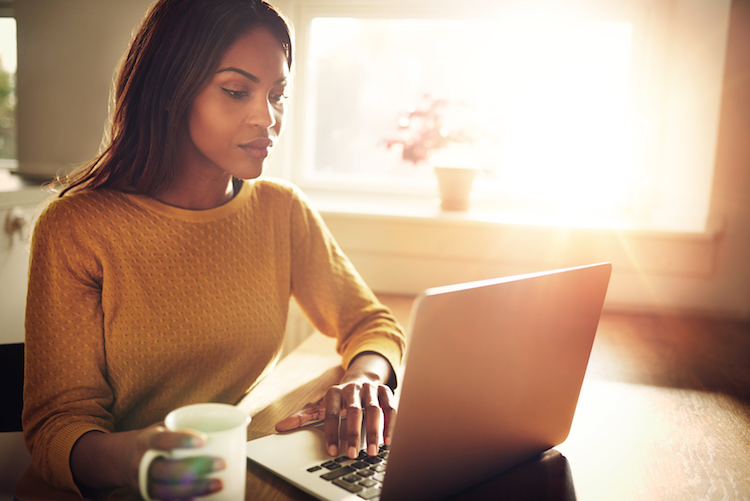 If you've previously completed a degree and are considering going back to school, you have many educational options available to you. Pursuing an additional college degree is an important choice that can help you embark on a new career path or broaden your skills and knowledge.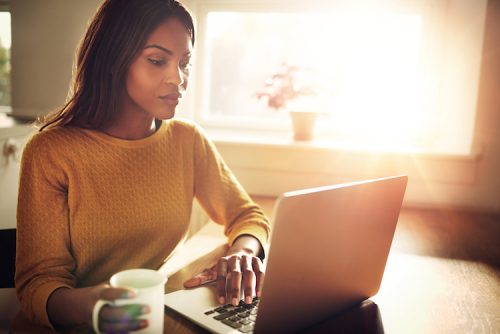 As you're considering going back for a second degree, or even a third degree, you may be wondering if you should choose a bachelor's or master's degree program. Let's explore the potential prerequisites and requirements as well as the financial aid options available to you as you weigh the pros and cons of each type of program.
Second Bachelor's Degree vs. Master's Degree: Choosing the Right Path
Before deciding on getting a second bachelor's degree, speak with an academic counselor. They are in the best position to advise you on your choices. You need to discuss your career goals with an academic counselor to receive advice on the academic and professional implications of each of your options.
When considering going back for a second degree, it's likely that your first priority would be to choose an educational option that enables you to gain an additional qualification that has the biggest potential impact on your future career prospects. This is where the academic implications of your options may come into play, with transferring credits from your first degree enabling you to reduce the time it takes to get your second degree.
Earning a second bachelor's degree can be a great choice for students looking to go back to school to expand their knowledge and skill set. However, earning your first master's degree may be a valuable alternative.
Situations Where a Second Bachelor's Degree May Be the Right Choice
Although each individual's case is different, getting a second bachelor's degree may be a good option for those looking to pursue further post-secondary education. Consider the following example situations:
You're unhappy in the career that you've chosen and want to move into a completely different field. Pursuing a second bachelor's degree can give you expertise in a new area and help you qualify for positions with specific undergraduate degree requirements.
You want to progress in your current industry and increase your prospects for career advancement. A second bachelor's degree that complements your first degree may make more sense than a narrower master's program if you are looking to broaden your education.
Have you been thinking about making the switch to a job that's more fulfilling? Check out the programs that are available to you, and see how they can help you discover your new career path.
When a Master's Degree May Be the Right Option for You
You've learned why a second bachelor's degree may benefit your career advancement. Now, let's talk about why you may choose to pursue a master's degree instead.
You work in a field that demands specialization. In a field like nursing or computer science, you may find that to progress in your career, you need specific, specialized skills. Master's degree programs help you to focus on a specific specialization in your chosen industry.
You want to enter a leadership position. Earning a master's degree can help you develop the leadership and management skills required to move into a senior-level position.
Going Back for a Second Bachelor's Degree
Have you been thinking about making the switch to a job that's more fulfilling? A variety of bachelor's degree programs are available to help you discover your new career path.
Receiving Financial Aid for a Second Bachelor's Degree
Although the financial aid options available to students pursuing a second bachelor's degree are more limited, there is still opportunity for you to apply for assistance.
Federal Aid
Under the Stafford loan program, you may apply for a student loan for a second bachelor's degree. The lifetime loan limit, however, for undergraduate studies is capped at $57,500 for independent students and $31,000 for dependent students, so be sure to check how much of this loan limit you may have spent on your first bachelor's degree. Federal work-study programs may also be available. Students need to fill out the Free Application for Federal Student Aid (FAFSA) to apply for funds towards a second degree.
By law, any federal grant cannot be applied toward a second bachelor's degree. Unfortunately, this makes you ineligible for the Pell Grant, the Cal Grant, and the Federal Supplemental Educational Opportunity Grant (FSEOG).
Private Aid
If the available funds under the federal student loan program are insufficient to pursue your second bachelor's education, you are still eligible to apply for private scholarships. Some employers may also offer tuition assistance programs, and there may be private loan or grant options.
Going Back for a Second Master's Degree
If you're thinking about advancing your career or potentially earning a higher salary, and you've already earned a graduate degree, going back for a second master's degree might be the right decision for you. Research from Inside Higher Education has shown that individuals with a master's degree earn around $20,000 more per year than those with only a bachelor's degree. A second master's could make you all the more valuable to employers.
Receiving Financial Aid for a Master's Degree
Students have a variety of financial aid options to help them when they're going back for a second master's degree. Some include:
Government Aid
Graduate students pursuing a second master's degree can apply for federal loans by filling out the FAFSA. The borrowing limit for graduate students is up to $20,500 a year in Stafford loans with a lifetime cap of $138,500.
Federal and state grants, as well as government-funded work-study programs, are typically offered based on a student's financial need. Students can qualify for these grants and programs by filing the FAFSA. For work-study programs, many university departments have specific jobs for graduate students: They can work as teaching associates and teach undergraduate classes in their departments, or they can work as research assistants and help professors in the department conduct studies.
Some universities offer fellowships to students based on academic accomplishments or research studies; these fellowships are often funded through government allocations but may also be backed by private organizations. Graduate students do not have to repay the money that is given to them in the form of grants or fellowships.
Private Aid
If a graduate student still can't cover the cost of tuition after receiving federal aid, they can apply for private assistance, including scholarships from companies and organizations.
For graduate school, private organizations and universities often provide students with grants and fellowships.
Getting a Second Degree: Prerequisites and Credits
Degree programs at universities across the U.S. have different prerequisites and credit transfer policies. You can discuss these details with an advisor at your college or university of choice. However, the following points on prerequisites are typically universal:
You need a bachelor's degree from an accredited university to be eligible for a master's program. Some departments require you to have a degree in a related field, while others may be more flexible.
Some programs, such as those in nursing, want you to have a few years of experience in the field before you earn your master's degree.
Many institutions may require applicants to take the GRE and submit test scores with their applications.
Each institution has different policies on what credits can be transferred, and these policies may vary for general education credits vs. degree-specific courses. The following points regarding the transfer of credits are relevant for many institutions:
Transferring credits within the same state educational system can be fairly simple.
Many institutions impose a limit on the amount of time that has elapsed between the completion of the first degree and enrollment for the second for credit transfer eligibility.
Some schools have formal interstate articulation agreements that enable the transfer of credits.
Explore Your Options, and Go Back for a Second Degree
The idea of going back for a second degree, or a third degree, often prompts much discussion. It ultimately depends on your personal circumstances and the field of study you want to pursue for your next degree.
The undeniable fact is that, if you make the right choice, an additional degree can have a huge impact on your career prospects. Are you ready to go back to school for a bachelor's, master's, or doctorate degree? Or are you ready to explore your other options via an online certificate program? Consider talking with an advisor at Maryville University today.
Recommended Reading
Know Your Worth: How to Negotiate — or Renegotiate — Your Salary
Moving Forward in Your Career Takes Focus, Determination, and Education
Sources
Federal Student Aid, Graduate School Preparation Checklist
Inside Higher Education, "Earnings Gains from Master's Degrees"
Investopedia, "A Double Undergrad Can Cost You Your MBA"
U.S. News & World Report, "Graduate School Stafford Loan FAQS"