Future of Online Shopping: Evolving E-Commerce Trends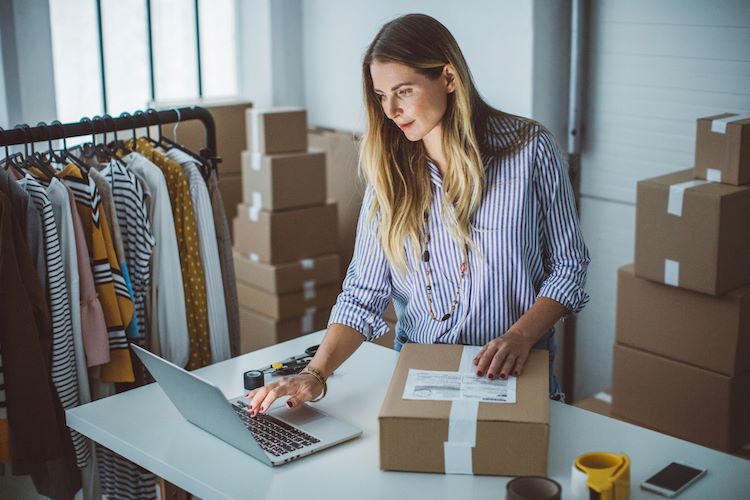 The ubiquity of internet access has leveled the retail playing field, making it easy for individuals and businesses to sell products without geographic limitation. In 2020, U.S. e-commerce sales, receiving a boost due to the COVID-19 pandemic, grew 44% and represented more than 21% of total retail sales, according to e-commerce information source Internet Retailer.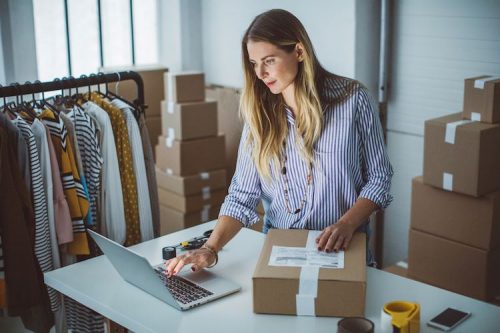 The growth of e-commerce has not only changed the way customers shop, but also their expectations of how brands approach customer service, personalize communications, and provide customers choices.
The future of online shopping depends on savvy professionals who can create a personalized, engaging virtual shopping experience for consumers. Those entering a career in business administration must adopt the latest digital technologies and tools — such as data analytics, machine learning, and mobile trends — to meet the demands of today's online shopper. Completing a program such as an online Master of Business Administration (MBA) can help you gain these skills.
5 Trends Shaping the Future of Online Shopping
Retail e-commerce revenues are projected to grow to $5.4 trillion in 2022, according to market data provider Statista. As retailers adjust to this digital sales boom, online marketplaces are changing the way customers shop. Amazon alone accounted for nearly one-third of all online retail sales in 2020, according to Internet Retailer. Other top online retailers also saw huge increases in their online sales. Walmart, for instance, reported its online sales grew 79% in its fiscal year 2021.
The pandemic, which pushed many consumers to change how they buy essential items, electronics, and clothing, has helped to reshape the future of online shopping and forced businesses to evolve to meet new needs and demands. To capitalize on the opportunities presented by e-commerce, business professionals must be well versed in the latest technologies and trends, including the following.
Customer Data and Analytics Improve Marketing Tactics
Online stores may not have retail clerks or dressing rooms, but they can recommend products based on customers' interests, style choices, and preferences using data. The future of online shopping relies on capturing patterns of shopping behavior. This allows a brand to create strategic pricing, advertising, and cross promotions on both an individual basis and based on widespread trends. For example, a brand may run social media ads during peak shopping hours, promote items that are often bought together, or show an ad for a specific item a consumer has previously viewed.
Business professionals trained in market research analysis use a variety of tools to process customer data and uncover insights. Analysts also use data to conduct product research, identifying which items are selling and how much customers are willing to pay. Product development, including what new products to sell and how to position them, is also increasingly data driven.
Analysts need strategic thinking, computer proficiency, and decision-making skills to succeed in the future of online shopping. The recent explosion in online shopping provides an exciting opportunity for business professionals to step into a digital marketing role. Market research analysis positions alone are expected to see 18% growth between 2019 and 2029, according to the U.S. Bureau of Labor Statistics (BLS).
Machine Learning Creates a Personalized Online Shopping Experience
In the world of e-commerce, shoppers require a more personalized experience. According to Accenture, 91% of consumers are more likely to shop with brands that recognize, remember, and provide relevant offers and product recommendations. In fact, when online stores personalize the shopping experience, they can experience a jump in sales conversion rates of 15% to 20%, according to McKinsey.
Rather than manually analyzing customer information, data analysts use artificial intelligence (AI) and machine learning technologies to compile data and create customer profiles. Analysts use these profiles and insights (with the help of AI) to deliver personalized recommendations and relevant content, based on an intelligent algorithm. A report from Liveclicker, the digital marketing solutions provider, found businesses that are investing in smart personalization in e-commerce can expect to see up to a 20-fold return for every marketing dollar they spend.
Although AI handles much of the analytical processes, market research analysts apply their own insights and understanding of consumer behavior to make recommendations and spearhead the continued optimization of e-commerce.
Online Shopping Is Going Mobile
The retail industry has been significantly impacted by the increasing use of mobile devices. Market data provider Statista predicts that in 2021, online purchases made from smartphones will account for more than $345 billion in retail sales. With mobile e-commerce, shopping happens everywhere, no brick-and-mortar storefront or laptop required. So, what does mobile mean for the future of online shopping?
Retail buying through mobile devices accounts for almost 54% of online orders, according to Statista, so smart brands are creating a mobile-friendly e-commerce experience. A retailer's website and online store should not only be accessible by computer, but also optimized with a design or application that makes it easy to browse and buy from a smartphone, tablet, or other mobile device.
The mobile e-commerce experience provides customers with customized products, more competitive pricing, and increased accessibility. Analysts and business professionals must consider the user journey across multiple devices (including mobile, desktop, and in-store) and integrate a multi-channel strategy to optimize sales conversions. For example, if a customer places items in a cart on mobile, and then moves to desktop, the information should update in real time to create a seamless shopping experience across platforms.
Voice Technology Leads to Automated Commerce
A report from Coupon Follow, the retail coupon code tracker, found that nearly half of millennials have used voice technology to buy items online. By simply calling out to Alexa or Amazon Echo, someone might add an item to their online shopping cart.
While not everyone uses their smart speakers to make online purchases, a sizable number of device owners rely one them to help make purchasing decisions and start product searches. For example, an Adobe Digital Insights report found that 32% of smart speaker owners use their devices to compare product prices. This can have a big influence on consumers' purchasing decisions.
Voice-enabled shopping is expected to reach $40 billion in the U.S. by 2022, according to a survey from business consulting leader OC&C Strategy Consultants. In light of this, business leaders must consider how to take full advantage of this growing channel for selling their products and services. By strategizing how to incorporate voice technology into their marketing, companies can connect with more customers and tap into automated commerce as well.
Shopping on Social Media Platforms Expands the Online Storefront
Billions of people use social media platforms daily. While many businesses appreciate the need for a robust presence on social media for marketing purposes, more and more see these platforms as effective places to make direct sales.
More than half of Instagram users utilize the platform to find products. Many online shoppers look to Pinterest, Facebook, and others for ideas about what to buy. Giving social media users a chance to make purchases within the networks they already use provides for a quicker, easier purchasing process with fewer steps.
Additionally, social media platforms are well positioned to implement augmented reality (AR) experiences. A full 71% of shoppers say AR technology encourages them to buy, according to Deloitte research. Having the ability to test or try out products builds confidence in a purchase. The growing use of social e-commerce, and the opportunities it presents for more interactive and personalized buying experiences, suggests more businesses should explore the possibility of using social media platforms to expand their online storefronts.
Analysts Are Key to Executing Online Shopping Trends
The e-commerce shopping experience is more personal, accessible, and data-driven than ever before. As the industry evolves, there is opportunity for business professionals to make a profound impact on the future of online shopping. An online degree in business offers students extensive knowledge of advanced business practices and the latest digital trends, tools, and technologies. Business professionals can apply their knowledge and insights to help shape the ongoing evolution of e-commerce.
Be a Leader in the Future of Online Shopping
If you're interested in shaping the future of online shopping, consider pursuing an online business degree from Maryville University. With options at both the undergraduate and graduate level, these programs provide opportunities for you to learn valuable skills that can help you succeed in a variety of fields, including e-commerce.
Take the next step in your career. Explore the business degrees at Maryville University and decide which is the best fit for you.
Recommended Reading
Can an MBA Help Leaders Harness the Power of Digital Disruption?
The Future of Business Ideas for 2020 and Beyond: Where Creativity Meets Data Analysis
4 Trends Changing the Marketing Landscape
Sources
Accenture, Personalization Pulse Check Report 2018
Adobe Digital Insights, State of Voice Assistants
Big Commerce, "The Future of Ecommerce is Frictionless, Experiential, and Everywhere"
Coupon Follow, "The Millennial Shopping Report"
Deloitte Digital, "Digital Reality Changes Everything: Step into the Future"
Forrester, Ecommerce Trends That Will Drive Sales in 2019
Digital Commerce 360, US Ecommerce Grows 44.0% in 2020
Liveclicker, "The Value of Personalization Optimization for Retailers"
Maryville, MBA Career Options, Paths to Success
Maryville, Online Business Degrees
McKinsey & Company, "Personalizing the Customer Experience: Driving Differentiation in Retail"
OC&C Strategy Consultants, "The Talking Shop – the Rise of Voice Commerce"
Statista, "U.S. Mobile Retail Commerce Sales as Percentage of Retail E-commerce Sales from 2017 to 2021"
Statista, Retail E-commerce Sales Worldwide from 2014-2024
Statista, "Retail M-commerce Sales Via Smartphone in the United States from 2018 to 2022"
U.S. Bureau of Labor Statistics. Market Research Analysts