Financial Analyst vs Accountant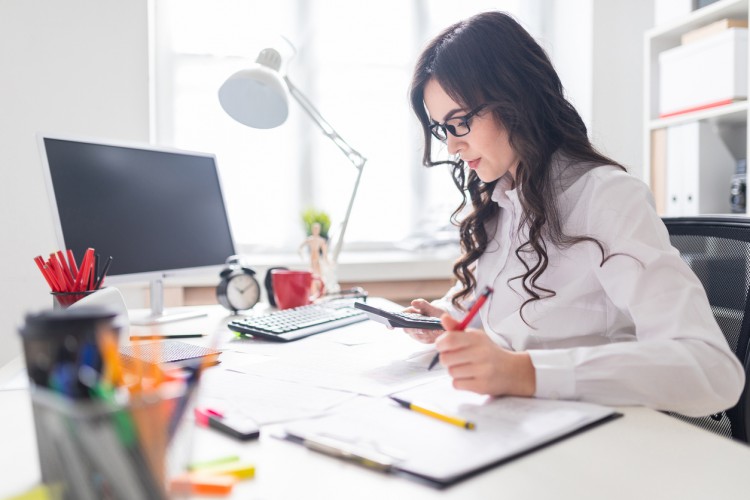 A business's finances are often complex. Even small businesses have multiple revenue streams, different employees to pay, bills to manage, and taxes to file. While entrepreneurs and other business executives might be competent in many business disciplines, managing finances often falls to a team of specialists. It takes a special education to be able to navigate legal guidelines, bookkeeping, and investment decisions.
Financial analysts and accountants know how to track, evaluate, and understand intricate financial landscapes. Though they serve different functions, similarities in their educational backgrounds and skills tie them together. Continue reading to learn more about financial analysts vs. accountants and discover how you could step into a job in one of these popular, growing fields.
Financial Analyst Overview
Individuals and businesses use financial analysts to discern trends in the market. Financial analysts also counsel their clients on potential investments and other financial decisions. These professionals know how to examine businesses, investment funds, startups, and other opportunities to make predictions about whether they are likely to be profitable. For example, banks have financial analysts who research businesses seeking loans to determine the likelihood that a loan will be repaid. If a retail outlet turns to a bank for a loan, financial analysts assess the outlet's financial records and the specific market before reporting back to the bank's leadership with a recommendation on whether to grant the loan.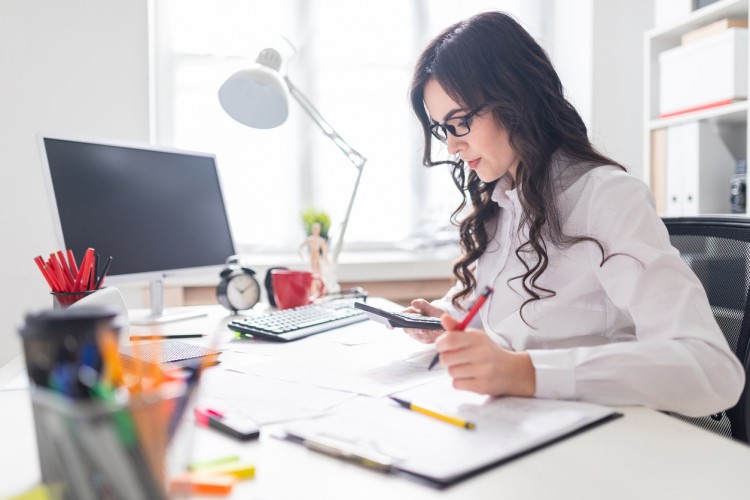 Financial Analyst Salaries and Job Outlook
The U.S. Bureau of Labor Statistics (BLS) reported there were 329,500 financial analysts working in the United States as of May 2018. Of that group, 23% (75,900) worked in securities and commodities; 13% (44,000) worked in professional, scientific, and technical services; 12.4% (41,000) worked in credit and intermediation services; and others worked in industries such as insurance, healthcare, and education. The BLS projects that the overall job market for financial analysts will grow 6% between 2018 and 2028.
All together, financial analysts earned a median annual salary of $85,660 as of May 2018. The bottom 10% earned $52,540, and the top 10% earned as much as $167,420 each year. The industry that paid the highest median annual salary was securities, commodity contracts, financial investments, and related activities ($101,410), followed by professional, scientific, and technical services ($84,540); company management ($83,640); credit intermediation ($81,420); and insurance carriers ($78,870).
Accountant Overview
Accountants are financial professionals who make sure that businesses and individuals have their money and investments in order, most commonly for tax purposes. They may also do general bookkeeping. They often maintain financial spreadsheets to track their clients' invoices, payments, investments, and loans. Accountants also understand tax codes and laws, keeping their filings and other documents within legal regulations and ensuring their clients adhere to them.
Accountant Salaries and Job Outlook
The BLS reports there were more than 1.4 million accountants and auditors working in the United States as of May 2018. They earned a median annual salary of $70,500, with the bottom 10% earning around $43,650 and the top 10% earning as much as $122,840 each year. Most industries paid similar salaries. Finance and insurance paid the most ($74,690), followed by company management ($73,180); accounting, tax preparation, and bookkeeping services ($70,640); and the government ($68,420).
Though accountants work in many industries, the BLS reports the largest number worked in accounting, tax preparation, bookkeeping, and payroll services, making up 24% of the total workforce, or about 344,000 jobs. No other industry employed more than 8% of accountants. The BLS expects the job market for accountants and auditors to grow 6% between 2018 and 2028, with 90,700 new jobs added during that time.
Similarities Between Financial Analysts and Accountants
The biggest similarity between financial analysts and accountants is their educational backgrounds and typical work environments. These careers require a minimum of a bachelor's degree in business or finance, such as Maryville University's online Bachelor of Science in Mathematics or online Bachelor of Science in Accounting. Financial analysts and accountants work in office settings, spending most of the day on computers using financial software or examining files and documents to gain an understanding of a business's general finances.
Differences Between Financial Analysts and Accountants
Though financial analysts and accountants may have similar backgrounds and abilities, their roles are quite different. Their certifications, involvement in tax preparation, and investment analysis skills set these professionals apart.
Certifications
Not all accountants need certifications. However, one of the most common types of accountant is the certified public accountant, or CPA. CPAs must pass four separate tests within 18 months to earn their license, which allows them to practice accounting with the public, prepare tax returns, and complete related tasks. Without a CPA license, accountants can keep financial books and assist businesses with keeping track of money, but they can't legally file tax returns.
In the United States, the legal system does not require financial analysts to be certified unless they sell financial products. However, most financial analysts benefit from professional certifications that prove their aptitude. One common certification those in the field might pursue is Chartered Financial Analyst.
Tax Preparation
A primary part of accountants' work is tax documentation and preparation. As tax law experts, accountants know how to prepare taxes legally and efficiently for their clients, keeping expenses low by finding all applicable tax breaks.
Financial analysts typically don't participate in tax preparation. They are likely familiar with tax procedures and may examine tax forms as part of their business or investment analysis.
Investment Analysis
Financial analysts' main role is to ensure their clients make sound financial decisions. That often involves analyzing potential or current investments and assisting in decision-making about whether to increase investment, sell shares, decline an opportunity, or explore certain markets more thoroughly.
Accountants might track the investments that financial analysts recommend, but they do not typically inform decisions about those investments. While they may have extensive financial knowledge, it's not in their job description to offer opinions on investments.
Financial Analysts vs. Accountants: Which Is Right for You?
Financial analysts and accountants have been cornerstones of businesses for centuries, and that isn't likely to change anytime soon. For those interested in crunching numbers, these are two viable, stable career options. If you find yourself compelled by looking at the big picture and analyzing markets holistically, you may find that financial analysis is the perfect field. If you're more interested in familiarizing yourself with the ins and outs of tax preparation, accounting may be the right choice for you.
Explore how an undergraduate program such as Maryville University's online Bachelor of Science in Mathematics or online Bachelor of Science in Accounting can help you acquire the skills you need to enter these fields.
Recommended Readings
Accountants: 7 Skills to Master
Blockchain — the Future of Accounting
Going Back to School for Accounting
Sources
The Balance Careers, Accounting Careers: Options, Job Titles, and Descriptions
Forbes, "Financial Career Options"
Investopedia, "Financial Analyst vs. Accountant: What's the Difference?"
Maryville University, Online Bachelor of Science in Accounting
Maryville University, Online Bachelor of Science in Mathematics
Sapling, "The Difference Between an Accountant and a Financial Analyst"
U.S. Bureau of Labor Statistics, Accountants and Auditors
U.S. Bureau of Labor Statistics, Financial Analysts