English as a Second Language (ESL) – Resources for Students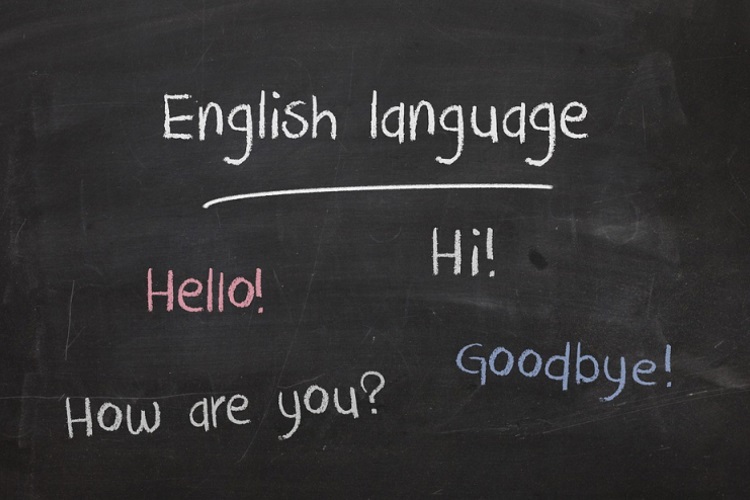 Learning a new language can be difficult at any age, but this is especially true with studying English. This guide is intended to help you find information for yourself or someone you know who is hoping to learn English.
Below, we'll cover everything from how to learn the language to how to apply that knowledge to help you pass the Test of English as a Foreign Language (TOEFL) exam. We'll also list available resources for students learning English as a second language.
Why is it important to learn English as a second language?
Across the globe, there are more than 7,000 recognized languages spoken, according to the Washington Post. But about 12 languages, including English, comprise the majority of speech and writing in the world. Although English doesn't have the largest population of native speakers (many Chinese dialects and Mandarin are more widely spoken), it's one of the most common languages spoken, and there's a significant number of people who speak English as a second language.
Below are some reasons why learning English may be beneficial both personally and professionally.
English is the language of business
In international business, speaking English can have a variety of benefits. A contributor to the Harvard Business Review, Tsedal Neeley, noted that "English is now the global language of business."
According to Neeley, many global corporations are now requiring their workers to know English to standardize communication between offices and improve performance. There are even some offices, such as those of Rakuten in Japan, that have mandated all employees learn English.
Speaking English allows some businesses to increase their global reach, often widening their customer base. Additionally, company offices in multiple parts of the world can easily communicate with each other when the company has a standardized policy of speaking English for all business transactions.
Globalization has been the main driving force behind the popularity of using English in business. Overall, about 60 countries use English as their native language, and many more use English as a secondary language.
Learning English as a second language can give individuals an advantage in the job market. If you're interested in working for an international business, learning English can help boost and build up your resume — and it may even be mandatory.
Engage in a global community
Although English is not the most-spoken language in the world, it's spoken in the greatest number of countries: About 101 countries list English as a commonly spoken language.
Additionally, although there are far more Mandarin and Chinese language speakers in the world, English by far has the largest number of language learners: about 1.5 billion people in the world claim to study English, according to TESOL.
By studying English, you can join a global community of fellow English learners. You can also be confident that almost anywhere in the world someone will be able to understand you and help you if you need it.
How to learn English as a second language
Despite the many benefits of learning English, it is complex and difficult to learn. Below is some guidance on how to learn English successfully, and how to develop your English as a second language skills.
Set your goals
Learning a language doesn't always mean being fluent. Language learning can lead to different levels of proficiency that may serve individuals at different levels of study or career.
For example, you can be an English speaker even if you only understand conversational English topics. Additionally, you may achieve reading comprehension and proficiency but may struggle to formulate and create your own sentences in a casual conversation. However, for either example, you still have the skills needed to consider yourself an English as a second language learner.
As you begin to learn English, it can be helpful to determine how proficient you would like to be. Do you want to be completely fluent, or would you be comfortable being only conversationally proficient? There is also the option to understand just basic expressions.
No matter what your overall goal is, defining that goal before you start can help you stay on track and guide your learning.
Find ESL classes
Being a self-taught English speaker is commendable but can also be very difficult. Students may prefer instead to learn alongside other ESL students in a classroom setting. Additionally, ESL teachers can help guide your learning and may even help you better develop your conversational skills through classroom activities or discussions.
ESL classes are offered all over the world, in both native and non-native English-speaking countries. Qualified ESL teachers can help you develop your spoken English, reading comprehension, and written English capabilities. Plus, learning alongside other students can help you develop connections with other English learners.
Study vocabulary
Expanding your knowledge of English vocabulary can benefit your ESL studies considerably. It will allow you to engage in more conversations, explore new topics, and help you understand written English even more.
Vocabulary can also help you establish more contextual clues in conversations or readings, especially when you're outside your typical depth of understanding with the language. Just as with learning any language, studying is extremely important.
To learn more vocabulary, utilize some of the resources (listed below) available for students, or purchase an English language dictionary or translator to reference words as you hear or read them.
Practice conversations
Another helpful method to learning the English language is to find a conversation partner. This person can either be a fellow student in your class, a native speaker, or just a friend who is familiar with the language. Being able to naturally hold conversations with other English speakers can be extremely helpful to your ESL studies and abilities.
Listen to and read English media
Regularly consuming English media can also help you develop a strong understanding of the language. There are self-taught English learners who have picked up the language by watching sitcom marathons or daytime talk shows.
Watching movies, listening to the radio, or reading books in English can help expose you to the language naturally. You may be able to expand your vocabulary as you hear and research new words, and you'll be able to better construct sentences by watching actors play out their parts or listening to radio hosts dictate the news.
Ultimately, constant exposure to a new language is one of the most important and influential factors to learning a new language. Some research has even suggested spending about 30% of your time exposing yourself to a language can help you learn it. Whether you can immerse yourself in the culture directly or just occasionally watch English-language films, any amount of exposure will help you learn and retain the language.
Have fun
Finally, it's always important to remember to have fun. Learning a new language can easily get stressful and frustrating, but these emotions can make it difficult to retain essential information. Instead, try your best to lean into the experience of learning a new language and laugh about any mistakes you're making along the way.
Consuming fun movies or other types of media can help you learn the language and make the experience more enjoyable. Playing games can also help, and there are quite a few ESL games (listed below) that can teach you essential ESL skills.
TOEFL for international students
Many colleges and universities teach their courses in English, which means learning English as a second language can be important for many students interested in higher education. However, because the courses are taught in English, these universities may require incoming students — particularly incoming international students — to pass the Test of English as Foreign Language (TOEFL).
TOEFL is a widely used test by more than 1,000 universities around the world. Taking and passing this test assures the university that the incoming student is proficient in the English language and can take English-speaking courses. The company that offers the TOEFL, Educational Testing Services (ETS), also has study programs to help students prepare for the exam.
Passing the TOEFL can help you meet various college admission criteria, so properly preparing for the test is important. Below is some more information on how to prepare for and pass the TOEFL.
Who should take the TOEFL
Students who should take the TOEFL are primarily non-native English speakers who are entering college in a primarily English-speaking country. This can include the United States, Australia, Canada, New Zealand, the United Kingdom, and many other countries throughout Europe and Asia.
To determine if you need to take the TOEFL, speak with an admissions officer at the college of your choosing. The college may have more specific requirements for English proficiency or may have alternatives for the test (such as a spoken exam) that are also available.
Tips for passing the TOEFL
If the university or college you choose requires you to take the TOEFL, then you will want to prepare thoroughly for the exam before you take it. To properly prepare, here are some tips to help you succeed:
Practice often and regularly:Just as with any test, it's always best to study and practice thoroughly beforehand. Find practice tests online to help you prepare or ESL resources to build up your foundation. Taking practice tests can also help you prepare your nerves for the day of the test, and the more you take them, the less stressed you may feel on test day.
Read texts and listen to lectures: Alongside the practice tests, you can also read some academic texts and listen to lectures to further develop your knowledge of English when used in academia.
Practice speaking and writing with a partner: If you have a teacher or friend who is also ESL-trained, ask them to practice phrases with you. Focus on improving in the areas you find most difficult.
Follow and familiarize yourself with the directions: Each section of the TOEFL will have a small explanation of what is expected and how long you will have to complete it. These sections rarely change, so when taking practice tests, you should be able to familiarize yourself with the expectations for each section of the test. Keep in mind that you should use different words than those being used in the explanation to avoid repetition, and you should show that you have a wide vocabulary.
Focus on answering the questions you know: The test is timed, so if you find yourself caught on one question that you don't know the answer to, you should skip it and move on. If you have the time, you can return to the question later.
Focus on grammar and vocabulary: The test is intended to determine just how much English you know, so it's important to use a wide variety of terms and phrases. Do your best to familiarize yourself with new words and phrases every day, and try to use them regularly in a sentence to improve your understanding of their use. You can also utilize online resources (such as those listed below) to develop your vocabulary further.
Take notes: Taking notes in English can also help you develop your language skills. Whether you're reading the newspaper or simply watching television, take some notes in English to practice explaining ideas. Try not to be too detailed in your notes, as writing full sentences may take time. However, by highlighting key ideas, you can develop your skills even more.
Keep calm and stay confident: The day of the test may be stressful and nerve-wracking, but it's important to stay as calm as possible to remember your studies. The more practice tests you can take, the more prepared you will feel for the exam.
Resources for ESL Students
English may be a difficult language to learn, but there's no shortage of available resources to help students better develop their English language skills. Whether you're a student first starting out, a college student looking to refine your skills, or a teacher hoping to help students with their ESL development, the following resources are available to further develop grammar, language, and conversational skills.
Vocabulary resources
Learning vocabulary is essential to any language foundation, but especially so for ESL students. Below are vocabulary resources available for ESL students and teachers.
Conversation practice
To best learn a language, it's important to practice common conversations to establish conversation flow, acceptable responses, and practice vocabulary and verb tense. Below are some conversational resources for ESL students and teachers.
Language learning games
Online games can also be a useful tool for teaching ESL to students. The following resources are gamified ESL quizzes for individual students to take or for ESL teachers to provide for their students.
ESL Games: These games are focused on a variety of grammatical and structural topics, including vocabulary, pronunciation, conversations, and more.
Games to Learn English: This site offers a variety of unique games focused on different conversation topics or grammatical applications.
The Internet ESL Journal — ESL Games and Activities: This resource is available for ESL students or teachers of ESL. It provides a variety of unique games or activities to perform in the classroom to help facilitate learning.
Resources for ESL college students
For ESL students pursuing an online or in-person college degree, the following resources may be useful. Additionally, there are resources to help students with their written or conversational English skills to aid them in their classes and assignments.
Recommended Reading
Tips for Avoiding and Preventing Plagiarism
Resume Writing Tips for College Students