How to Get an MBA: Resources & Tips
How to Get an MBA: Resources & Tips
How to Get an MBA: Resources & Tips

A Master of Business Administration, or MBA, is a prominent advanced degree. Part of its high visibility is because of what it can do for a person's career. Its reputation for opening doors and spurring opportunity is well-earned, and it's common for high-level executives to list an MBA among their accomplishments.
While an MBA looks good on a resume, it's not just window dressing. Earning an MBA from a reputable program, such as Maryville University's online Master of Business Administration, can provide students with a deeper understanding of business management's fundamental principles, laying the groundwork for careers in a wide range of fields, such as accounting, information technology, and marketing.
The depth of knowledge that accompanies an MBA has traditionally made the pursuit of advanced- or executive-level jobs much more efficient. In some cases, it's even made such a pursuit possible, as some employers won't consider candidates for certain top-level positions who don't have an MBA.
Although it's a familiar degree, the process of how to get an MBA isn't as well-known. An individual who wants to earn an MBA should be aware of the various factors that go into pursuing and earning the degree.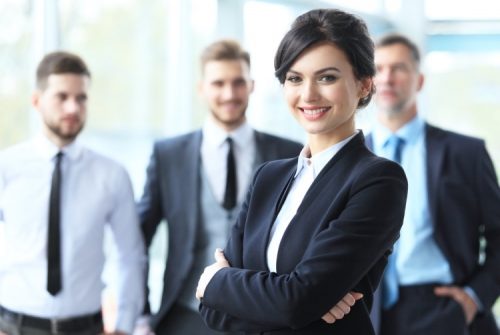 Why Get an MBA? A Look at a Powerful Degree
Why get an MBA degree? Its power can help individuals reach positions that may otherwise be inaccessible. It can also help achieve impressive salaries — a 2019 survey by the Executive MBA Council indicates that executives with an MBA earn over $230,000 in salary and bonuses.
To understand why an MBA carries so much clout, it's important to get a firm grasp on its significance in the business world. An MBA provides students with a thorough understanding of how businesses operate. This enables them to develop a level of business acumen suitable for management and leadership positions, including the executive level. Furthermore, most MBA programs allow individuals to focus on a specific area of business and develop an even deeper level of expertise in a subject such as finance, marketing, information technology, or human resources.
MBA students also get the opportunity to further cultivate a wide range of essential skills that can ultimately make them a versatile, valuable business asset. Leadership, analytical, technical, and critical-thinking competencies, among other skills, can apply to a variety of fields, from finance and supply chain management to business administration and marketing. These fields can be part of a diverse number of industries, something that could broaden the scope of an MBA graduate's job search.
Because of the depth of knowledge and skills an MBA program can impart, MBA holders often have a distinct competitive edge in the job market.. Employers expect a specific skill level from an MBA graduate, which may give the candidate a leg up on the others without the degree.
The MBA Requirements Needed for Program Consideration
An MBA is an alluring degree for individuals who are looking to take their careers to the next level. However, it's also a prestigious program. Because of this, prospective students must meet specific educational and experience-related MBA requirements before universities will consider them for enrollment.
Specific MBA requirements vary by university, but it's important for people to take the time to understand them. Most programs require a four-year bachelor's degree from an accredited college or university. While GPA can be an important factor in the admission process, a lower GPA may be balanced out with other metrics such as work experience.
Another typical requirement for MBA program consideration is work experience. Some institutions may require a few years of hands-on experience to demonstrate a basic skill set. This can sometimes be accompanied by a request for one or two professional letters of recommendation.The institution may also ask for a personal statement from the applicant, giving them an opportunity to explain what they hope to achieve with the degree.
Some universities may require application fees or an entrance exam, such as the Graduate Management Admission Test (GMAT) or Graduate Record Examination (GRE).
It should be noted that these requirements can vary. For example, those seeking to enroll in Maryville University's online MBA don't have to pay an application fee or take the GMAT. Its online program is specifically designed for highly motivated individuals who are eager to advance their careers yet mindful of their lives beyond work and school. This is also reflected in the program's flexibility. With six admission points throughout the year, Maryville makes the process of pursuing an MBA as attainable as possible for those willing to put in the work.
How Much Does an MBA Cost?
An MBA can help individuals hone their business knowledge and skills, which can prepare them to pursue high-level professions in a wide range of industries. So how much does an MBA cost?
The cost of an MBA program will vary considerably depending on the program. To fully understand this range of cost, it's important to break down the components.
The first component of MBA cost is the program itself. This includes tuition, but also other peripheral expenses such as books. Those earning their MBA online may also have to pay for on-campus visits, although some schools such as Maryville University don't require this for online students.
Another cost factor that should be considered is the impact that going to school full time could have on income. If a student needs to step away from their job to fully concentrate on getting an MBA, this would mean lost wages, which could add to the overall cost.
Fortunately, there are many ways to mitigate the cost of earning an MBA. For instance, many universities offer flexible or part-time class scheduling that can allow MBA students to retain their employment while they pursue the degree. Prospective students can also apply for numerous scholarships and grants. Some of these come directly from the schools, while others come from outside entities. Another route is applying for federal student aid, which can be done by filling out the Free Application for Federal Student Aid (FAFSA). Applying for a private student loan can also help with the cost of earning an MBA. Finally, individuals may turn to their employers for assistance, as some businesses offer tuition reimbursements.
Online MBA vs. Traditional MBA: What's the Difference?
The increased presence of the internet in our everyday lives has fundamentally changed the way people live. This paradigm shift can be felt in the field of education, as the internet has made it possible for people to earn their degrees online. For busy business professionals wanting to advance their careers, earning an MBA online can be an attractive option. Before going down this path, however, individuals should take the time to examine an online MBA vs. traditional MBA and discern the similarities and differences between the two.
The main similarity between the two MBA paths is curriculum. Online and traditional MBA programs offered by the same school commonly offer the same curriculum, often taught by the same faculty members. This also means that students are expected to complete the same types of projects, including individual papers and group projects. Both MBA program types also offer students access to various student services, such as the university's career center.
Scheduling marks a fundamental difference between the two concepts. Students in an on-campus MBA typically must attend class at a designated time in person. Online MBA programs can offer more flexibility in their lesson and study plans, which could be advantageous for students who are still working. Because online programs offer this flexibility, it's more common to see older students with more work experience enrolled in online programs than on-campus programs.
The other main difference involves face-to-face interaction. On-campus MBA programs allow students to interact in person with not only instructors but also classmates. This is not to say that online students don't have the ability to network; video chat technology enables students and professors to have face-to-face conversations, individually and in groups.
Students who enroll in online MBA programs should also be aware of other unique requirements that aren't part of on-campus MBA programs. Some online MBA programs require campus visits during the program or other on-site visits with corporate clients held in conjunction with various consulting projects. This is not universal, however. Maryville University's online Master of Business Administration program, for instance, does not require on-campus or on-site visits. This provides an extra measure of flexibility and freedom as students work toward earning their MBA.
What Are the Benefits of an MBA?
An MBA's reputation for career boosting has made it a popular advanced degree to pursue. While the cost of earning an MBA may make some individuals pause to consider the degree's value, the benefits of an MBA often make the degree worthwhile.
For example, MBA students further cultivate their business knowledge and skills. This could lead them to develop skills deemed essential for high-level business careers, such as leadership, analytical, and technical competencies. It can also further develop the soft skills that are typically strong in effective business leaders, such as communication, critical thinking, and problem-solving. These skills can not only help them prepare for future roles, but they can also be applied to their current position, which could in turn enhance their professional experience.
Another chief MBA benefit is the widespread opportunity the degree may bring. Because the knowledge and skills developed through an MBA program can translate across leadership positions in a wide range of industries, MBA degree holders could conceivably pursue advanced roles in fields that hold a particular interest. It can also provide the opportunity to pursue jobs that list a master's degree such as an MBA as a prerequisite.
Enrolling in an MBA program can also help people boost their networking capabilities. An MBA program brings like-minded people together from various business backgrounds. This could organically foster connections that could translate into business or employment opportunities after the program.
Finally, earning an MBA can lead to higher salaries. Having an MBA typically provides a significant boost in pay because of career advancement opportunities. These range from earning a promotion at work to discovering new positions through networking to pursuing high- or executive-level positions that aren't available to non-MBA degree holders. It should also be noted that the level of pay increase can depend on the field students pursue after earning their degree.
What Can You Do with an MBA?
An MBA's prestige can open doors and advance careers, but what can you do with an MBA?
Because of the knowledge and skills students cultivate in an MBA program, graduates can pursue a variety of positions. Some of the potential job paths can be dictated by what subject graduates focused on during their studies. For example, those who completed a financial services concentration may be better suited for advanced finance roles.
MBA holders can pursue the following careers, among others:
Financial Manager
Financial managers typically oversee a business's financial well-being. Directing investment actions, producing financial reports, and developing long-term financial strategies are some of the ways they meet this objective. Those in the position must have strong analytical and math skills to create and develop effective plans to reach financial goals, as well as strong communication skills to break down the plans into easy-to-understand terms. The U.S. Bureau of Labor Statistics (BLS) lists the 2018 median salary for the role at around $128,000. The BLS also projects a 16% job growth for the role between 2018 and 2028, which is faster than the 7% job growth it projects for the average profession.
Administrative Services Manager
Administrative services managers oversee a business's support services, which could range from security and mail delivery to building maintenance and recycling. They may also be charged with analyzing, finding, and creating solutions for inefficiencies in an organization's support service structure. This requires those in the role to possess strong analytical skills and attention to detail. They can also be tasked with supervising clerical or administrative employees, making strong leadership skills essential. The BLS lists the 2018 median annual salary for administrative services managers at approximately $96,200 and projects a 7% job growth between 2018 and 2028 for the role.
Marketing Manager
Marketing managers develop and oversee various strategies designed to create brand awareness and foster public interest in a business. They can often work with people in finance, sales, and creative roles to develop a comprehensive campaign that optimizes reach to the right clientele. Marketing managers must have strong analytical and decision-making skills to help them target the optimal type of consumer. Because they typically work with different departments, it's important for those in the role to also have strong interpersonal skills. The 2018 median pay for the role, per the BLS, is roughly $132,600. The BLS also projects a job growth of 8% for the position between 2018 and 2028.
Chief Executive Officer
Chief executive officers, or CEOs, oversee a company's day-to-day operations. They work with other organizational leaders to create strategies and policies that aim to reach a company's goals as efficiently as possible. In large companies, they may also consult with board members and shareholders to determine a company's direction. CEOs must have advanced leadership, decision-making, and problem-solving skills to help ensure efficient operations. The BLS lists a 2018 median annual salary of around $105,000 and a projected 2018-2028 job growth of 6% for the role.
Earning Your MBA: The Next Step
While earning an MBA takes time and money, the potential benefits and rewards of earning the degree justify the sacrifice. An MBA can provide students with a wide host of career opportunities that they would not be able to have otherwise. For those who have envisioned a climb to the top of the business ladder, earning an MBA can be a fundamental part of realizing that vision.
Maryville University's online MBA program can help you achieve these lofty goals. Our flexible curriculum features six different start times throughout the year, allowing you to develop your knowledge and skills at a pace that works well with your busy schedule. Plus, we offer 12 concentrations to help you guide your career down a specific path, such as financial services, information technology, marketing, and project management. We also don't require online campus visits, GMAT and GRE scores, or an application fee, making it even more convenient for you to pursue the degree. Learn how our dynamic program can help take your career to the next level.
Recommended Readings
Choosing Your MBA Concentration
4 Reasons Why an MBA From an Accredited School Is Important
Sources
CEOWorld, "Top 5 Reasons to Pursue an MBA"
CIO, "7 Ways an MBA Will Advance Your IT Career – and 5 Ways It Won't"
CNBC, "Executive MBA Graduates Earn $232,663 on Average – Here's How Much Their Advanced Degrees Cost"
ETS, About the GRE General Test
Federal Student Aid, Apply for Financial Aid
Forbes, "Is Getting an Online MBA Worth It?"
Forbes, "What Do CEOs Do All Day?"
Graduate Management Admission Council, About the GMAT Exam
Houston Chronicle, "What Aptitudes, Strengths & Skills Does a Marketing Manager Call For?"
Houston Chronicle, "What Are the Duties of Financial Managers?"
Investopedia, "5 MBA Skills Employers Look for in Grads"
Investopedia, "Master of Business Administration (MBA)"
Investopedia, "The Real Cost of an MBA"
Maryville University, Online Master of Business Administration
Metro, "Discover the ROI of an MBA"
ThoughtCo., "What Is the Average Cost of an MBA Degree?"
U.S. Bureau of Labor Statistics, Administrative Services Manager
U.S. Bureau of Labor Statistics, Advertising, Promotions, and Marketing Managers
U.S. Bureau of Labor Statistics, Financial Managers
U.S. Bureau of Labor Statistics, Top Executives
U.S. News & World Report, "Consider These 4 Types of MBA Scholarships"
U.S. News & World Report, "Deciding Between an Online or On-Campus MBA Program"
U.S. News & World Report, "What an MBA Degree Is and What You Need to Know"
U.S. News & World Report, "You Don't Need a High College GPA to Get a Top MBA"
Be Brave
Bring us your ambition and we'll guide you along a personalized path to a quality education that's designed to change your life.