Sports Marketing Manager Job Description
Sports Marketing Manager Job Description
Sports Marketing Manager Job Description
It begins with a child and a dream: dancing on ice, soaring through the sky on skis, beating the buzzer with a winning hockey goal. The journey, trials, and tribulations unfold before the audience's eyes. In the end, the dream becomes reality — the child is an Olympic athlete, and the person supporting them throughout it is revealed: their mom.
This sports marketing campaign received excellent reviews before the 2018 Winter Olympics, and couldn't have come to fruition without a sports marketing manager. The job of a sports marketing manager is to promote sports brands, such as a team or league. Sports marketing managers take on a range of duties to achieve this objective.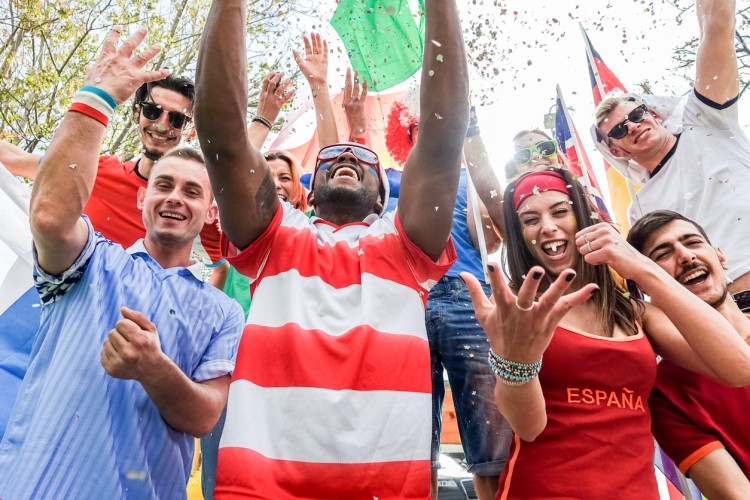 The primary role of sports marketing managers is to develop marketing campaigns designed to support a team's revenue goals. This is often accomplished through advertising, branding, and promotional programs. Sports marketing managers work in a variety of environments and often have experience in sports or marketing professions. They may also have earned a degree in a related field, such as a bachelor's in sport business management.
What Do Sports Marketing Managers Do?
While the job's ultimate goal is to market sports teams, events, and players, that is achieved in many ways. According to the U.S. Bureau of Labor Statistics (BLS), these include the following.
Planning promotional campaigns
Conducting market research
Providing marketing advice to clients
Negotiating contracts
Evaluating marketing campaigns or advertisements
Working with various departments to create a marketing plan
Estimating the demand for services or products
Developing print, billboard, and digital marketing campaigns as well as radio and television advertising spots
Other duties include publicity, branding, and in-game advertising. Promotional campaigns may include product giveaways — such as distributing t-shirts or water bottles — during home games.
Work Settings for Sports Marketing Managers
The variety of tasks included in a sports marketing manager job description enables them to work in a number of environments. The BLS reports the most common work settings are in advertising and/or public relations agencies, management companies, the in-house marketing departments of sports teams, or self-employed.
Most professionals work full time in an office setting. In some instances, they may need to work off-site to meet with vendors and advertising partners, or visit sports venues to monitor product and advertising placement.
Qualifications for Sports Marketing Managers
Sports marketing is a competitive niche field. The usual primary qualification is a degree in marketing, communication, or a related field, such as Maryville's online bachelor's in sport business management. Additionally, preferred job candidates have prior experience. For example, applicants who have completed an internship in an area such as advertising or sales are likely to have the best job prospects.
Fundamental Skills for Sports Marketing Managers
Many sports marketing manager job descriptions list specific skills that help individuals succeed in the role. According to the BLS, these are among the core competencies:
Analytical thinking: analyzing sports trends to develop strategies
Communication: working effectively with a team or department and communicating clearly throughout the advertising and marketing process
Creativity: generating imaginative and innovative ideas for campaigns and promotions
Decision-making: choosing which advertising or marketing strategy to pursue from a number of options
Negotiation: reaching business consensus on advertising contracts
Additional skills include knowledge of the sports industry and the ability to use analytical software. Maryville's online bachelor's in sport business management can help cultivate these skills for success in the field.
Salary Range for Sports Marketing Managers
Individual salaries vary widely based on a range of factors. These may include the size of a market or the historical success of the team or educational institution. For example, professionals employed by NCAA Division 1 schools with robust athletic programs are often paid more than professionals who are employed by Division 3 schools.
As of May 2019, the median salary for marketing managers was $136,850, according to the BLS. Managers in the bottom 10% range earned less than $71,010, and those in the top 10% earned more than $208,000. These salaries also vary based on experience, education level, and job location.
Sports Marketing Manager Job Outlook and Growth
Sports are ingrained in American culture, and demand for sports marketing managers is increasing. The BLS projects job growth in the field of 7% between 2019 and 2029, faster than the projected rate for the labor market as a whole. Sports marketing managers are expected to remain critical to sports organizations as they try to increase revenue and expand market share. As internet-based advertising has become increasingly important, individuals who understand digital marketing concepts should have the best job prospects.
Your Path Toward a Career as a Sports Marketing Manager Starts at Maryville
The Maryville University online Bachelor of Science in Rawlings Sport Business Management program helps prepare individuals for careers as sports marketing managers. From developing skills such as analytical thinking to enhancing creativity, the program can help students reach success in the business of sports.
Discover more today about how we can help you embark on a new career.
Recommended Reading
Evolution of the Esports Industry: An Inside Look at This Booming Sports Field
A Future in Sports: Pursuing a Business Degree vs. a Sports Management Degree
Youth Sports Coach's Guide to First Aid: Treating and Preventing Physical Injuries in Young Athletes
Sources
Better Team, Sports Marketing Manager Job Description
G2, Your Guide to the Sports Marketing Industry
Houston Chronicle, Athletic Director of Marketing & Promotion Job Description
U.S. Bureau of Labor Statistics, Advertising, Promotions and Marketing Managers
LinkedIn, Sports Marketing Manager Salaries in the United States
Be Brave
Bring us your ambition and we'll guide you along a personalized path to a quality education that's designed to change your life.