Top-Paying Careers in Psychology
Top-Paying Careers in Psychology
Top-Paying Careers in Psychology
Until reading minds is possible, psychology will remain the best tool humans have for understanding themselves and others. Studying psychology helps us better comprehend why we act the way we do, which creates opportunities for personal insights and growth, improved communication, sharpened critical-thinking skills, and greater empathy.
Psychology is the study of the mind and behavior, according to the American Psychological Association (APA), and it forms the foundation for treating behavioral problems. Studying psychology educates people on the differences between disorders and diseases, how difficult it can be to make diagnoses, and the role drugs play in treatment. This knowledge also leads to greater compassion for people suffering from mental health issues.
The fundamental elements of psychology can also be applied to many other fields outside traditional psychological environments. An ability to connect with and understand other people, a grasp of the scientific method, and the capacity to make informed decisions are useful in myriad professions. Examples include:
Forensic psychology
Organizational psychology
Market research analysis
The breadth of application in studying psychology can allow individuals to pursue a wide range of top-paying careers in psychology. Maryville University's Bachelor of Arts in Psychology online can help you achieve success in all psychology fields, as well as professions outside psychology.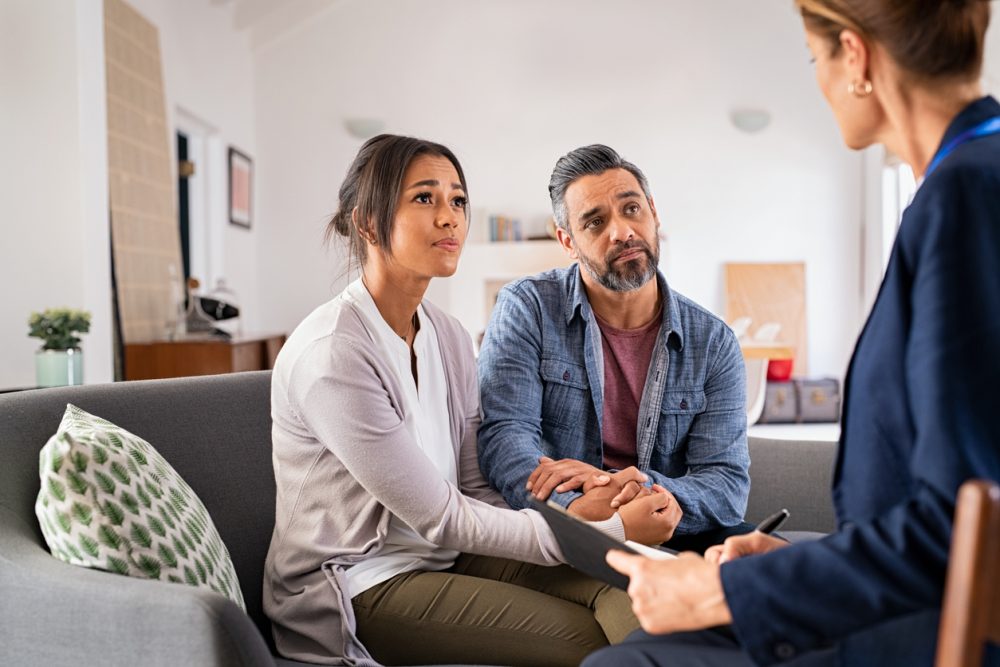 The Importance of an Undergraduate Degree
The skills acquired while earning a Bachelor of Arts in Psychology prepare individuals for careers inside and outside the traditional psychology field. Caseworker, child development specialist, psychiatric technician, career counselor, and rehabilitation specialist are examples of career paths in the field, while professions ranging from academic advisor to journalist to lawyer to coach are just a few of the other possibilities.
A bachelor's degree in psychology also lays the educational groundwork to pursue graduate studies inside and outside the field of psychology, with bachelor's degree holders earning a median annual salary of $50,000 in 2019, according to recent data from the American Psychological Association's Center for Workforce Studies and the National Science Foundation.
About 14% of people in the United States with bachelor's degrees in psychology also held graduate degrees in psychology, while approximately 30% held graduate degrees in fields other than psychology. Education, health, and social services are the three most popular fields for graduate study after psychology.
Advanced degrees in psychology can lead to lucrative psychology career paths such as clinical psychologist, research psychologist, and industrial/organizational psychologist, as well as applied researcher or consultant. The median salary increases with educational attainment level, with master's psychology degree holders earning $60,000 annually and those with doctoral/professional degrees earning $90,000.
Top-Paying Psychology Careers
The top-paying careers in psychology span different specialties. Psychologists in general earned a median annual salary of $81,040 as of May 2021, according to the U.S. Bureau of Labor Statistics (BLS), but individual salaries depend on work experience, education level, geographic region, and other factors.
Clinical Psychologist
Clinical, counseling, and school psychologists earned a median annual salary of approximately $79,510 as of 2021, according to the BLS. Trained to diagnose and treat mental illness, they work in almost every medical setting. In most states, these professionals must have a doctorate in psychology.
Industrial-Organizational Psychologist
The median annual salary for an industrial-organizational (I-O) psychologist was approximately $105,310 as of 2021, according to the BLS. I-O psychologists use psychological principles, research, and data to increase worker productivity and efficiency through matching the right person with the right job, employee training, assessment of company policies, and product testing.
I-O psychologists generally must have at least a bachelor's degree, and a master's degree is preferred. Higher levels of educational attainment can lead to more opportunities and increased pay.
Forensic Psychologist
Forensic psychologists use their knowledge and training to help law enforcement agencies in criminal investigations. This can be through witness evaluation, assessments, research studies, and court testimony, as well by investigating reports of abuse or providing psychotherapy. Forensic psychologists generally need either a Doctor of Philosophy (PhD) or Doctor of Psychology (PsyD) in clinical psychology. They earned a median annual salary of approximately $73,000 as of July 2022, according to PayScale.
Neuropsychologist
Neuropsychologists specialize in the physiology of the brain and its relationship to behavior and the rest of the body. They often work in clinical settings, where they perform evaluations of brain function and health using standardized tests and/or CT or MRI scans. A doctoral degree in psychology is usually required to become a neuropsychologist. Neuropsychologists earned a median annual salary of approximately $96,000 as of June 2022, according to PayScale.
The Skills Needed to Sustain a Successful Career
To have and sustain a successful career in the psychology field, professionals need core competencies in a range of areas. These include:
Analytical skills: Psychologists must be able to understand complicated ideas to properly diagnose patients and determine treatment options.
Observation: Psychologists are trained to professionally assess what patients say, as well as how they look and act, to get a full understanding of their feelings and conditions.
Interpersonal skills: Earning trust, showing empathy, communicating effectively, and listening are all important interpersonal skills necessary to connect with patients and provide treatment.
Problem-solving skills: Psychologists need to be able to use their education and experience to find solutions to difficult issues.
It's also important for psychologists to develop specific characteristics, such as:
Patience: Treatment can take a long time, and psychologists must be patient if change happens slowly. They also must be able to understand the needs of their patients if their conditions are causing them to behave differently.
Integrity: Psychologists must observe a strict code of confidentiality and objectivity to effectively treat patients, while recognizing that one of their most important responsibilities is to ensure patient safety.
Earning a bachelor's degree in psychology can help build these proficiencies and characteristics on a foundational level.
Begin a Path Toward a Crucial Career
An understanding of psychology can help you improve yourself and your relationships and give you a greater capacity to interpret the world, while providing professional opportunities in psychology or other areas. Learn how Maryville University's Bachelor of Arts in Psychology online can aid you in starting or advancing a career in a field such as healthcare, counseling, business, or education, and how it can help form the foundation to pursue a top-paying career in psychology.
Recommended Reading
The Psychological Factors of Entrepreneurship
Forensic vs. Clinical Psychology
Sources
American Psychological Association, About APA
American Psychological Association, "Datapoint: How Much Do Psychology Graduates Earn?"
American Psychological Association, "Datapoint: How Many Psychology Majors Go on to Graduate School?"
American Psychological Association, "Industrial and Organizational Psychology"
American Psychological Association, "What Can You Do with a Bachelor's Degree in Psychology?"
Exploring Your Mind, "10 Reasons to Study Psychology"
Indeed, "Clinical Psychologist Job Description: Top Duties and Qualifications"
Indeed, "7 Careers in Neuropsychology"
Indeed, "20 Skills Needed to Be a Psychologist"
National Science Foundation, National Survey of College Graduates, PUBLIC 2019
Owlcation, "The Importance of Psychology"
Payscale, Average Clinical Psychologist Salary
Payscale, Average Forensic Psychologist Salary
Payscale, Average Industrial-Organizational Psychologist Salary
Payscale, Average Neuropsychologist Salary
The Scientific World, "The Importance of Psychology in Our Daily Lives – How Can Psychology Help You?"
Verywell Mind, "80+ Psychology-Related Careers to Consider"
Verywell Mind, "Forensic Psychology Career Profile"
Verywell Mind, "Industrial-Organizational Psychology Careers"
Verywell Mind, "Why We All Can Learn from Studying Psychology"
Verywell Mind, "Working as an Industrial-Organizational Psychologist"
Be Brave
Bring us your ambition and we'll guide you along a personalized path to a quality education that's designed to change your life.