Survey Researcher: Career Overview
Survey Researcher: Career Overview
Survey Researcher: Career Overview
A survey researcher's role centers on gaining insights into the mindsets of other people. Businesses, political campaigns, and other organizations rely on survey researchers to gather information about consumers and their opinions on specific products, services, or ideas. They do this by conducting surveys and then examining the complex data and information that is gathered. A variety of industries need survey research to drive their initiatives.
For anyone who's interested in how to become a survey researcher, education is the first step toward achieving success. Having a bachelor's degree is helpful in obtaining a job in the survey research field, and many companies search for candidates with a master's degree as well. Becoming a survey researcher requires strong statistical and analytical skills, both of which can be developed through formal training in psychology or a related field.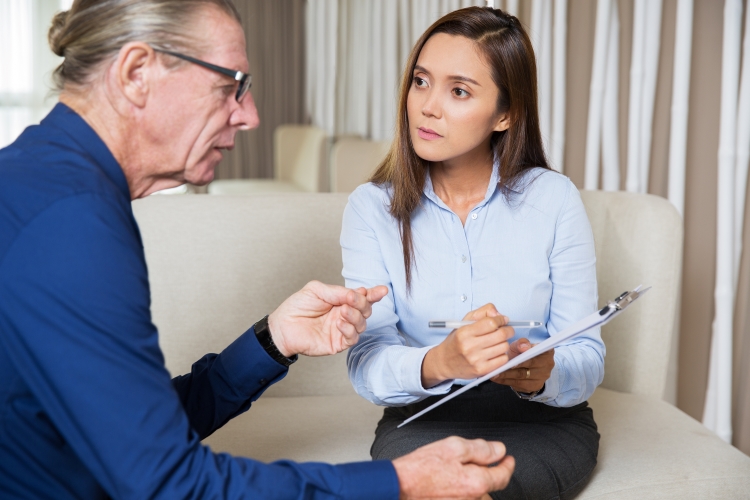 What Is a Survey Researcher?
Professionals in this field create and conduct surveys to gather important information that provides actionable insights for businesses and organizations. Surveys may be conducted in person; by mail; or by virtual interviews, focus groups, or questionnaires. A survey researcher also tests different survey methods, analyzes and evaluates data that's collected from surveys, and presents findings in reports and charts. Those in this profession must be committed to continuing education, remaining in tune with the future of research and survey methodologies.
Survey Researcher Job Description
The basic survey researcher job description is to help organizations better understand their customers, audiences, and communities. By collecting opinions and analyzing data on consumer trends, habits, likes, and dislikes, these professionals can predict how the public is most likely to act in the future.
These researchers can help companies sell more effectively by providing them with valuable information, such as which products and services people want, which customer segments are most likely to buy them, and at what price. They also analyze historical data and consult with market research analysts to determine ideal price points and marketing strategies.
Government organizations and political campaigns use researchers and research psychologists to gauge public opinion about policies and candidates. Their findings can help campaigns create targeted political messaging and identify factors that could make supporters most likely to donate to fundraising efforts.
How to Become a Survey Researcher
Numerous steps are involved in how to become a survey researcher. The field requires earning a bachelor's degree in a relevant area of study and gaining work experience that demonstrates excellent research and analytical skills. Many survey research professionals also decide to earn a master's degree, which can lead to high-level positions.
Step 1: Earn a Bachelor's Degree
Survey researchers typically hold at least a bachelor's degree. Some of the most common fields of study include psychology, sociology, business administration, and mathematics. Because the role has a range of job functions, each of these degrees can provide different benefits.
An online bachelor's degree in psychology can be helpful because it can teach researchers to understand the motivations and reasoning of survey participants, while a mathematics degree program can instill many of the statistical skills necessary for the job.
Maryville University's online bachelor's in psychology is designed to provide a thorough understanding of research methodology, including developing proposals, synthesizing existing literature into updated research text, collecting and analyzing data, and developing a social science-focused research capstone project.
Step 2: Gain On-the-Job Experience
As in many professions, entering the survey research profession requires on-the-job experience. Often, new graduates may have to work their way up from an entry-level role at a research agency or university. Statistical data analysis and interviewing techniques are some of the key skills likely to be learned through internships or entry-level jobs.
Step 3: Earn a Master's Degree to Pursue Advancement
Many advanced survey research roles require a master's degree or higher, so earning a graduate degree should be a priority for those who desire to be competitive in this career field. This is especially true when seeking high-level positions. Aspiring researchers may choose to enroll in programs such as an online master's in business administration or online master's in business data analytics. Attaining credentials such as the Professional Researcher Certification (PRC) can also help survey researchers further increase their impact and advance in their careers.
Survey Researcher Required Skills
Professionals in this field need a range of skills and competencies to succeed in their roles. Core survey research skills include the following:
Communication: Researchers need to be able to communicate with consumers, constituents, and participants in their surveys — in person, through writing, and over virtual channels. These professionals need to also be able to communicate their findings and insights through reports and presentations.
Analytical Thinking: Researchers need to be able to analyze large and complex sets of data to extract actionable information from their surveys.
Critical Thinking: These skills are crucial for finding opportunities to design and optimize surveys and derive conclusions from their findings.
Technological Knowledge: Researchers often use statistical software and modeling tools to collect, analyze, and present their data.
Survey Researcher Salary and Job Outlook
The median annual salary for this profession was $59,740 as of May 2021, according to the U.S. Bureau of Labor Statistics (BLS). The top 10% of earners, such as those with ample job experience and graduate degrees, made as much as $101,180 per year. The salary range for this position can vary widely by industry, company, and experience level.
The BLS forecasts the number of survey researcher jobs to increase by 6% between 2021 and 2031; this is on par with the job growth rate for all professions.
Any company that sells a product or service relies heavily on survey data to drive sales and marketing efforts. Surveys should also remain particularly important in politics, according to the BLS. Researchers with advanced degrees will have an edge in competing for jobs.
Survey Researcher Education Requirements and Curriculum
Survey researcher education requirements include a bachelor's degree and, in some cases, a postgraduate degree. Even for positions that don't require a master's degree, obtaining one can lead to greater responsibilities and more competitive salary ranges.
An undergraduate degree in psychology is a popular entry point for this profession, as it provides foundational skills in human cognition and decision-making, both of which are important aspects of surveying. Additionally, the curriculum at a program like Maryville University provides ample exposure to different research methods, including experience developing surveys and other types of research projects.
The curriculum at Maryville University is designed to comply with the standards set forth by the American Psychological Association (APA) and provide foundational skills for a wide range of professional trajectories, including work in survey research.
Start Your Journey to Become a Survey Researcher Today
Because of the competitive job market for survey researchers, candidates need to prepare themselves to stand out. One way to accomplish this is by earning a relevant bachelor's degree.
Maryville University offers an online bachelor's in psychology that can be completed from home while managing other priorities, such as a job or family. Learn more about Maryville's program and take the first brave step toward a new career as a survey researcher today.
Recommended Readings:
The Psychological Price of Entrepreneurship
Social Isolation Impact on Cognitive Health
Marketing Psychology: Inside the Consumer's Mind
Sources:
Payscale, Survey Researcher Salary
Society for Human Resource Management, Survey Researcher
U.S. Bureau of Labor Statistics, Survey Researchers
Zippia, What Is A Survey Researcher? Survey Researcher Overview
Be Brave
Bring us your ambition and we'll guide you along a personalized path to a quality education that's designed to change your life.