Intriguing Careers in Math: How to Become a Statistical Consultant
Intriguing Careers in Math: How to Become a Statistical Consultant
Intriguing Careers in Math: How to Become a Statistical Consultant
Statistical consultants can reveal a world of possibilities to their clients through the information presented in numbers. They do this by conducting research and then applying a critical eye to analysis in fields such as medicine, business, and social science. Leveraging mathematics to produce findings from large data sets is a highly valuable talent to bring to all sorts of industries, with applications in a variety of work environments.
Many organizations employ statistical consultants to help them make sense of numbers and create evidence-based action plans. Curious about how to become a statistical consultant and how your insights could improve business, science, and beyond? Read on.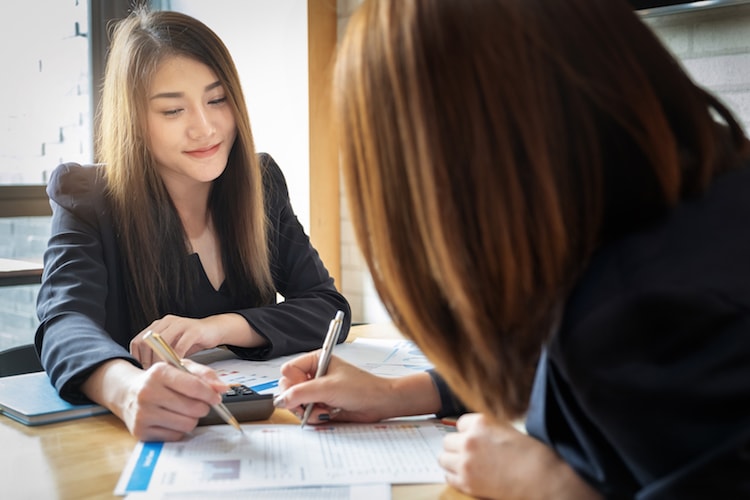 What Does a Statistical Consultant Do?
What a statistical consultant does on a day-to-day basis can vary depending on the industry. Statistical consultants often work closely with their clients to determine what data to collect and what methods to use to gather it. From there, they create experiments to capture the data they need.
After conducting an experiment, statistical consultants analyze the data and distill the information down to insights that can help the organization make an informed decision. To create an actionable plan, what statistical consultants do often includes presenting the results of experiments to others, such as members of senior management. They may also write reports and assist their co-workers in creating visuals that make the information easy to understand.
Designing, implementing, and analyzing the results of clinical trials; collecting data and monitoring levels of air pollution; and predicting the future demand for products and services are a few examples of what statistical consultants do. As wide-ranging as their tasks are, there is plenty of room for mathematicians with a knack for statistics to find a niche that appeals to their unique interests.
Steps to Become a Statistical Consultant
How to become a statistical consultant can vary, but the following steps are common.
Earn a Bachelor Degree
Generally, a bachelor's degree is a minimum requirement for entry into the field of statistical consulting. Some universities offer formal degrees in management consulting, but most aspiring statistical consultants find that a degree in mathematics is a good starting point for launching their careers. The online Bachelor of Science in Mathematics from Maryville University offers students coursework in probability, analysis, and modeling, all of which are foundational elements in this field.
Consider a Master's Degree
While some individuals begin their careers in statistical consulting with a bachelor's degree, others go on to study at the graduate level. There are many options for master's programs that allow professionals to continue developing skills relevant to statistical consulting, such as a Master of Business Administration or a Master of Science in Data Science. When considering how to become a statistical consultant, many incorporate graduate study into their plans, though it is not strictly necessary.
Gain Experience and Stay Engaged
The best way to become successful as a statistical consultant is to gain experience applying modeling, analytical, and interpretive skills in different situations. What statistical analysts do is demanding and complex, and they must stay up to date on trends in their respective fields. They often attend conferences to engage with the latest innovations and meaningfully connect with others doing similar work.
Statistical Consultant Salaries
For their ability to create relevant mathematical models, capture data, and provide insightful analysis, statistical consultant salaries can be rewarding, though they often depend on education, experience, and geographic location. According to the U.S. Bureau of Labor Statistics (BLS), salaries for jobs in mathematics average around $73,000 annually. Information collected by Glassdoor narrows this estimate further, indicating that statistical consultants early in their careers earn an average of $59,196 per year, with ample room for growth. For their extensive experience, senior statistical consultants earn an average of $134,855 per year.
Employment Outlook for Statistical Consultants
Statistical consultants, who fall under the general umbrella of mathematicians and statisticians, are likely to be in high demand in the coming years. The BLS predicts the employment of mathematicians and statisticians will grow by about 33% between 2016 and 2026. The need for their skills in booming industries such as healthcare and technology will provide those in this field with significant job security for years to come.
Apply Math to Real-World Problems
Statistical consultants drive innovation in a variety of fields — business, tech, and healthcare, to name a few. To step into this dynamic role that applies mathematics to real-world problems, an undergraduate degree is key. Find out more about the online Bachelor of Science in Mathematics from Maryville University and how this education can boost your prospects in the field of statistical consulting.
Sources
Glassdoor, Senior Consultant Analyst Salaries
Glassdoor, Statistical Consultant Salaries
Maryville University, Bachelor of Science in Mathematics
Maryville University, Online BS in Mathematics Curriculum
U.S. Bureau of Labor Statistics, Mathematicians and Statisticians
Be Brave
Bring us your ambition and we'll guide you along a personalized path to a quality education that's designed to change your life.