What Is a Payroll Specialist? Job Description and Salary
What Is a Payroll Specialist? Job Description and Salary
What Is a Payroll Specialist? Job Description and Salary
The field of human resources offers a range of professional opportunities for individuals whose goal is to help organizations operate efficiently.
Payroll specialists, also called payroll clerks, play a vital role in organizations by ensuring all employees are paid on time and in full.
In the payroll specialist job description, these professionals often are responsible for:
Answering employee questions about payroll
Correcting paychecks
Maintaining accurate financial records
Reading invoices
Tracking payments to full-time, part-time, and freelance workers
The U.S. Bureau of Labor Statistics (BLS) reports that about 134,000 people worked as payroll specialists in the U.S. in 2020. With opportunities growing for individuals with degrees in human resources, students with a keen eye for financial detail and organized payment systems may want to consider a career as a payroll specialist.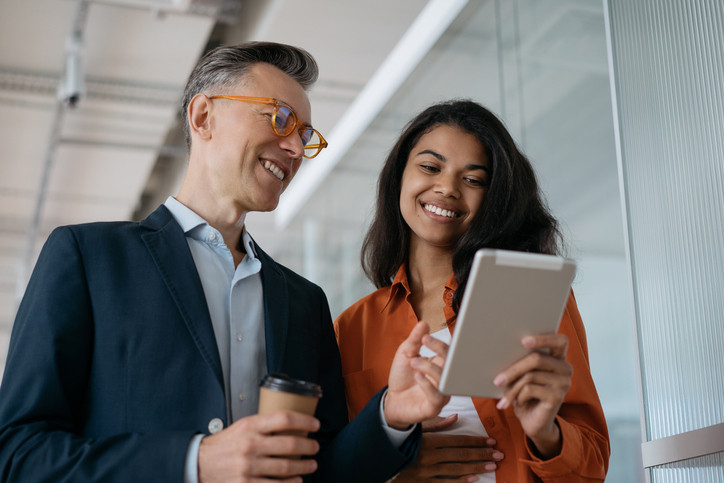 Work Settings for Payroll Specialists
Because a payroll specialist's job is to manage data related to employee pay, these professionals may work as part of a finance team and/or in the HR department.
Most large organizations — from local governments to school systems — can benefit from employing a designated payroll specialist.
The most common industries for payroll specialists include the following, according to the BLS:
Accounting
Management
Schools (elementary and secondary)
Employment services
Local government
In HR and finance departments, the payroll specialist position tends to be entry level for professionals with a degree in human resource management (HRM) or a similar area. Most payroll specialists report to a supervisor in a finance or an HR department.
Payroll Specialist Job Description
Payroll specialists have the crucial job of making sure all employees receive proper compensation for their labor in a timely manner.
In broad strokes, the responsibilities of payroll specialists often include the following:
Payroll processing
Maintaining personnel databases
Managing budgetary expenditures
In smaller organizations with a simpler structure (for example, a startup with only 20 full-time employees and no contract or freelance workers), the role of a payroll specialist may be straightforward: keeping accurate records of payments to employees and communicating payroll data to relevant parties (such as managers) as needed.
In large, fast-growing, or complex organizations, the payroll specialist job description may expand to tracking invoices from contract workers and improving payment infrastructure to streamline the payment process.
In a typical workday, a payroll specialist's duties may include the following:
Addressing contract issues
Answering inquiries from employees and clients
Maintaining files
Preparing mail
Entering data
Verifying numerical accuracy on reports and payments
Fundamental Skills for Payroll Specialists
Payroll specialists need to be detail oriented and have strong clerical skills to work with numerical data on a daily basis. Additionally, these professionals should possess strong communication skills to explain facts and figures to new employees, managers, and other members of the finance and/or HR team.
Payroll specialists must have a working knowledge of tax and wage laws, union contracts, and common fiscal procedures. Command of such financial and legal knowledge enables payroll specialists to ensure organizations comply with compensation laws.
When organizations grow quickly or experience high levels of employee turnover, payroll specialists must keep pace. These professionals should develop excellent multitasking and customer service skills to function efficiently in a fast-paced office.
While a high school or GED diploma is the minimum requirement for the profession, employers' payroll specialist job descriptions show a strong preference for candidates with at least a bachelor's degree in accounting, business, or HRM.
Payroll Specialist Salary and Job Outlook
The median annual salary for payroll and timekeeping clerks, including payroll specialists, was $47,020 in 2020, according to the BLS.
PayScale reports a wide salary range for payroll specialists: Based on about 3,900 salary profiles in January 2022, the total annual pay range was between $38,000 and $68,000. The median annual salary was about $51,000.
Some industries pay more, on average: The BLS lists the top-paying industries for payroll clerks in 2020, reporting higher-than-average annual salaries in the fields of:
Software publishing ($59,680)
Water, sewage, and other systems ($60,670)
Natural gas distribution ($60,940)
Grain and oilseed milling ($63,890)
Local messengers and local delivery ($68,760)
As industries grow, more payroll specialists may be needed to onboard and oversee the timely payment of employees.
Make an Impact in Human Resources
Whether in finance or HR departments, payroll specialists work to ensure organizations pay their employees accurately and on time. These professionals use their clerical skills and financial acumen daily to maintain payroll operations — keeping employers accountable and employees paid fairly.
Students who aspire to make a positive impact in HR can learn more about Maryville University's online Bachelor of Science in Human Resource Management. Maryville's program is designed to align with the Society for Human Resource Management (SHRM) standards to prepare students for successful careers. The affordable, flexible, highly personalized program equips students with the knowledge and skills needed for rewarding careers in the HR field.
Discover how you can achieve your professional goals with Maryville's BS in Human Resource Management.
Be Brave
Bring us your ambition and we'll guide you along a personalized path to a quality education that's designed to change your life.