Certified Family Life Educator: Career Steps and Outlook
Certified Family Life Educator: Career Steps and Outlook
Certified Family Life Educator: Career Steps and Outlook
Family life education takes a variety of forms. One family life educator might provide counseling for an engaged couple about to be married, while another might write a regular column about how first-time parents can connect with their new stepchildren. Family life educators who work at universities might conduct research for studies and publications. The role of a Certified Family Life Educator (CFLE), regardless of the specific occupation, can have a tremendous impact on people's lives.
Family life educators respond to changes in social conditions and help individuals walk through difficulties pertaining to their quality of life and well-being. They work with the members of a family to address problems and cultivate stronger relationships.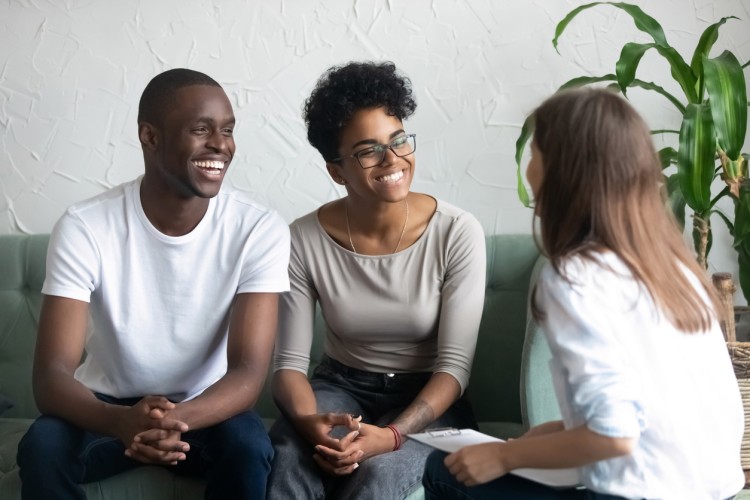 Students or professionals who are interested in becoming Certified Family Life Educators should consider how a degree in human development and family studies can benefit their professional paths.
Job Description: Family Life Educator Responsibilities
Family life educators take a holistic approach to performing their work. They examine the role of a number of factors — such as economics, diversity, education, equality, parenting, gender, and work-family dynamics — in the lives of individual members of a family unit. The goal of CFLEs is to help improve the overall quality of life of each family and its members.
The job duties of family life educators depend on where they are employed. Professionals who work in religious or faith-based organizations may offer education sessions and informal counseling for married couples, parents, and families. Those in government services may advocate for specific public policies. Family life educators may also work in local community-based programs or social services, or produce educational materials such as books and manuals.
Certified Family Life Educators can help families with these situations:
Preparing for marriage
Learning how to be an effective parent
Parenting children with special needs
Preventing child abuse and domestic abuse
Developing relationships with stepchildren
Encouraging diversity and equality
Educating children about sexuality
Preventing elder abuse
Going through divorce
Effective family life educators help family members develop communication skills, parenting abilities, and relationship-building competencies to enhance family dynamics. They help families learn to deal with economic and social changes, giving them a platform to express themselves and talk through issues together.
Steps to Become a Certified Family Life Educator
Students and professionals who are passionate about helping families work through difficult circumstances should consider becoming Certified Family Life Educators.
Earn a Bachelor's Degree
Individuals interested in becoming a CFLE can begin by earning a bachelor's degree in human development and family studies, social work, health education, health promotion, or a related area.
College coursework can help students prepare for the complex situations they will face. Relevant education may include courses such as Family and Community Partnerships; Human Development through the Lifespan; Family Law, Policy and Advocacy; Family Violence Through the Lifespan; Human Sexuality; and Sociology of the Family.
Maryville University's Bachelor of Arts in Human Development and Family Studies program provides a Family Life Education track to further focus the degree on coursework relevant to the CFLE profession.
Gain Experience and Certification
To work in the profession, individuals must gain the required amount of field experience (3,200 hours if they have a bachelor's degree and 1,600 hours if they have a master's or doctorate). They must also earn the CFLE credential.
Students who earn bachelor's degrees from CFLE-approved programs can apply for certification through the National Council on Family Relations within two years of graduation. Students who earn their bachelor's degrees from institutions that are not CFLE-approved or have been out of school for longer than two years can take the CFLE exam to become certified.
Why Become a Certified Family Life Educator?
Careers in family life education allow individuals to have a positive impact on communities. The profession also has a positive employment outlook, driven by efforts to improve health outcomes and teach healthy community behaviors. The U.S. Bureau of Labor Statistics (BLS) places Certified Family Life Educators in the category of health educators and community health workers, which is projected to grow by 13% between 2019 and 2029. This anticipated growth includes approximately 9,900 new jobs for community health workers and 7,100 new jobs for health education specialists by 2029.
Family life educators can work in a wide variety of environments, including government institutions, service and religious organizations, hospitals, and outpatient care centers, making it a flexible and versatile career.
Pursue a Bachelor's Degree in Human Development and Family Studies
Working in family life education can provide a meaningful career. Understanding cognitive, emotional, physical, and social development enables family life educators to make a difference for individuals, families, and communities, empowering them to address problems within a larger context.
Maryville University's online Bachelor of Arts in Human Development and Family Studies and its Family Life Education track are structured to prepare students for CFLE certification and ongoing career success. Discover how the program can help you pursue your professional goals as a Certified Family Life Educator and truly make a difference.
Recommended Readings
Child Abuse Prevention, Identification, & Intervention
What Do Community Health Workers Do?
What Are Social Justice Issues?
Sources
Family Life Education Institute, About Family Life Education
JRank, Family Life Education – An Overview Of Family Life Education – Development, Families, and Programs
National Council on Family Relations, Become Certified
National Council on Family Relations, What Is Family Life Education?
National Council on Family Relations, Where Are Family Life Educators Employed?
Be Brave
Bring us your ambition and we'll guide you along a personalized path to a quality education that's designed to change your life.