What Is a History Major? Why It's Still Relevant Today
What Is a History Major? Why It's Still Relevant Today
What Is a History Major? Why It's Still Relevant Today
People around the world create history every day. They make decisions based on what has happened in the recent or distant past, and who has lived before them and impacted them. On a larger scale, every political election, scientific breakthrough, pandemic, or other significant event changes the present and becomes part of history for future generations.
History majors seek to understand this connection between the past, present, and future. They critically examine the past, use historical reasoning to make sense of the present, and give advice about the future. Because of this, professional options for history degree graduates are varied, and extend beyond historian, professor, or museum worker.
Students who are wondering what is a history major? and are considering a career in the field should explore a Bachelor of Arts in History degree program.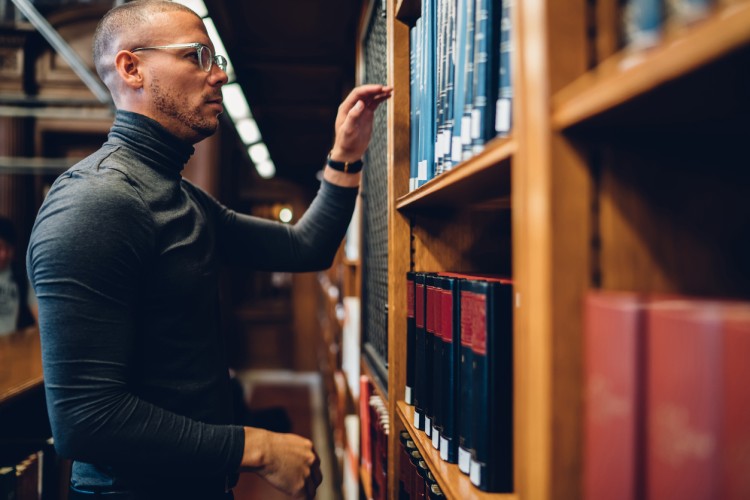 History Degree Program Goals
History professionals research how people, places, and events that influenced the past can shape the present and inform the future. Historians seek to understand the impacts of societies and cultures, and recognize the significance of diverse languages, belief systems, ethnicities, political systems, and societal practices.
As part of an undergraduate history degree program, students learn to critically examine and analyze how spiritual and political leaders, radicals, transformers, pioneers, and everyday individuals changed the world around them. History students research those figures, the places they lived and worked, their actions, and the events they enabled. Research is often focused on specific time periods, and students become experts about the people who existed and the events that transpired during that time.
History majors also study different languages and forms of writing. The objective is to aid in the examination of primary historical documents such as diaries and letters, manuscripts, newspapers, photos, and institutional records. They may also use textbooks and other secondary sources in their evaluations. When working with projects that haven't yet been studied by experts, historians have the opportunity to conduct original analysis and interpretation.
What a history major does is provide students with the skills and knowledge for successful careers that learn from the past and help shape the future.
Benefits of Earning a History Degree
Earning a history degree has myriad benefits, both personally and professionally.
Cultural Awareness
One of the clearest benefits of having a degree in history is developing cultural awareness. History degree graduates understand the nuances of cultures and how beliefs and practices pass from one culture to the next. For example, they gain an understanding of how and why discrimination exists today through their research of past colonialism and how it enabled certain groups of people to dominate others. Additionally, history graduates work to understand the lasting and lingering effects of industrialization, epidemics, urbanization, medical advances, education, civil rights, and countless other human benchmarks.
Specialized Expertise
History graduates can also benefit by developing specialized knowledge in an area of study. Areas of potential study might include Western medicine, communism and the Cold War, American foreign policy, East Asian culture, and LGBTQIA history. Such specialization creates career opportunities and builds a strong foundation for advanced study. A related benefit to specializing is the ability to work with, and learn from, leading professors and other experts in the field.
Critical Thinking
A major skill honed by the study of history is critical thinking — the ability to analyze and evaluate a set of facts and make a judgment. This is key when looking at historical actions, recognizing why they led to certain events, and considering how events might have been different if actions had been different. The ability to critically evaluate human actions is enormously helpful across all types of careers, as well as in day-to-day personal decision making.
What Are a History Major's Potential Career Paths?
Students often wonder what are a history major's potential career options. As part of a humanities degree program, majoring in history can prepare individuals for a variety of professional careers by developing critical thinking abilities, as well as analytical, writing, and other versatile skills. Throughout their studies, history majors also develop skills related to historical analysis, research and comprehension, and chronological thinking.
Students who are passionate about focusing their careers entirely on the study of history can become historians, history professors, or museum archivists. Beyond those traditional history careers, however, popular options include researchers, journalists, or even lawyers.
Some of these career options require history majors to further their education. Historians, history professors, and lawyers typically need an advanced degree to find employment. Archivists, researchers, and journalists may only need a bachelor's degree, but earning a master's degree can help candidates be more competitive in the job market.
Pursue a Degree in History
If you are interested in studying political movements, the origins of language, or different societies and cultures, among other topics, earning a bachelor's degree in history is a good start.
Although history is a broad discipline that prepares you for multiple career paths, it also provides you with specialized knowledge about certain eras and groups. You can develop excellent reading and writing abilities, research skills, and analytical capabilities, as well as gain a more in-depth understanding of people from different periods.
If you want to learn more about what a history major is and how you can pursue a career in the field, explore Maryville University's online Bachelor of Arts in History degree program. With general survey courses, experiential courses, and specialized history electives, the program can help you pursue careers in history, teaching, law, or any number of other areas.
Recommended Reading
Archivist vs. Librarian: Which Career Path Is for You?
Careers That Keep the Arts Alive: Docent vs Curator
Curator vs. Museum Educator: What's the Difference?
Sources
American Historical Association, "Historical Thinking Skills"
Indeed, "10 Popular History Degree Jobs"
The Katy News, "Top 4 Benefits of Earning a History Degree"
Time, "Fewer Students are Majoring in History, but We're Asking the Wrong Questions About Why"
U.S. Bureau of Labor Statistics, Archivists, Curators, and Museum Workers
U.S. Bureau of Labor Statistics, Historians
Be Brave
Bring us your ambition and we'll guide you along a personalized path to a quality education that's designed to change your life.