How to Become a Loan Officer
How to Become a Loan Officer
How to Become a Loan Officer
Some of life's most important milestones hinge on getting approved for a loan. Loan officers help people realize goals they might have dreamed about their whole lives, such as purchasing a house, financing a child's education, or launching a business. The work of loan officers entails underwriting loans for individuals and businesses, potentially reshaping their futures. Those with strong interpersonal and business skills who feel inspired by the opportunity to transform a business or make a person's dream a reality should learn how to become a loan officer.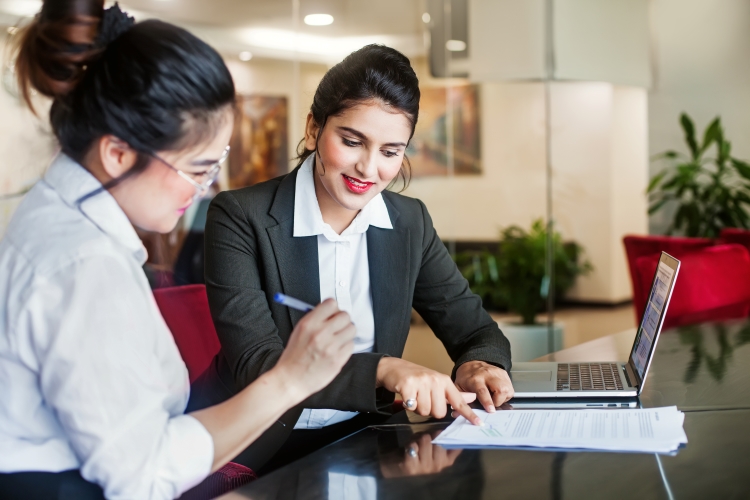 What Does a Loan Officer Do?
Loan officers examine loan applications from individuals and businesses and measure loan needs and creditworthiness. Depending on their authority, loan officers will either approve a loan or recommend its approval. The lending process involves collecting and verifying required financial documents and then assessing if the information provided warrants the financial risk of issuing a loan. Many financial institutions use specialized software that aids loan officers in their decision-making.
Loan officers work for financial institutions, such as banks and credit unions. Their jobs deal with handling the variety of lending products their institutions offer. These products might include lines of credit and different types of loans such as mortgages. Loan officers provide consultations to their clients about which products will best meet their needs. They then guide borrowers through the lending process. To do this, loan officers must be well-acquainted with their institution's available lending products and be able to explain them. They must also factor in the creditworthiness of potential borrowers when recommending a product. Finally, loan officers need to understand the rules and regulations governing the banking industry to ensure a correctly executed loan.
The duties of loan officers can vary depending on the type of lending. They typically include:
Following leads for potential borrowers
Consulting with clients to gather personal information and discuss lending products
Verifying the contents of loan applications and assessing loans for approval or denial
Ensuring loans comply with state and federal regulations
The following are three common types of loan officers:
Commercial loan officers manage business loans, which tend to be larger and more complex than other loan types. Commercial loan officers must analyze often complicated financial situations of businesses when making decisions. They may also coordinate with other lending institutions if more than one bank is covering the full amount of the money being requested.
Consumer loan officers manage loans to individuals, which cover expenses such as car purchases. They guide their clients through the lending process, often using underwriting software, which determines approval or denial of simpler loans. However, consumer loan officers in smaller banks or credit unions might determine creditworthiness without underwriting software.
Mortgage loan officers manage loans used for residential or commercial real estate. They might help businesses or individuals purchase or refinance properties. Often their work involves soliciting business from real estate companies.
Steps to Become a Loan Officer
Individuals with an interest in business and finance can discover a potentially gratifying career path by learning how to become a loan officer. A combination of the right education and experience can lead to success in the world of lending and finance.
Step 1: Earn a Bachelor's Degree
Most banking institutions prefer to hire loan officers who have earned at least a bachelor's degree. Loan officers usually hold a bachelor's degree in finance or a related field such as business or accounting. A bachelor's degree in finance provides the critical business and finance background that loan officers need to perform their jobs. The curriculum offers courses that broaden students' understanding of financial accounting and management and build communication skills pertinent to the business world. Classes also teach how to use analytical tools relevant to loan officers that can help them assess and interpret financial and accounting information.
Step 2: Gain Work Experience
In addition to a bachelor's degree, previous work experience in banking, customer service, or sales offers job candidates a competitive advantage. Loan officers handle a great deal of paperwork and manage logistics. Those interested in becoming loan officers should engage in work that develops those skills. Loan officers also guide people through an often unknown and potentially anxiety-producing process. Previous work experience that builds interpersonal skills can also make a loan officer attractive to potential employers.
Step Three: Attain Certification (Optional)
While most loan officers are not required to obtain licensure, many acquire certifications to enhance their credentials. Mortgage loan officers, however, must obtain certification. A mortgage loan originator (MLO) license requires 20 hours of coursework, successful completion of an exam, and submission to background and credit checks.
Several banking associations offer additional certifications, each with its own requirements. Usually applicants must complete coursework and have three years of work experience. Holding such a certification helps validate a loan officer's proficiency in the lending business.
Loan Officer Salaries
Loan officers' salaries range broadly, with the bottom 10 percent earning around $33,000 a year and the top 10 percent earning around $136,000 a year, according to the U.S. Bureau of Labor Statistics (BLS). The median salary for loan officers was $64,660 in May 2017. Some of these professionals receive commissions for their work, while others earn flat salaries.
Median salaries for loan officers in the top sectors that employ them are: $84,230 annually for loan officers who work for automobile dealers, $68,740 for those who work in company and enterprise management, and $63,420 for those with roles in credit intermediation, according to the BLS.
Future Job Growth for Loan Officers
The BLS projects 11 percent job growth for loan officers from 2016 to 2026, which equates to 36,300 new jobs. As the economy grows, businesses and individuals are more likely to seek loans, resulting in an increased number of jobs for loan officers.
Start Your Journey Toward Becoming a Loan Officer
Now that you've learned how to become a loan officer and what loan officers do, take the first step toward this rewarding career by exploring Maryville University's online bachelor's in finance to find out more about what it takes to succeed as a loan officer.
Sources
Bureau of Labor Statistics, Loan Officer
U.S. News & World Report, "Best Business Jobs: Loan Officer"
Be Brave
Bring us your ambition and we'll guide you along a personalized path to a quality education that's designed to change your life.