Why Should You Become a Personal Trainer? Benefits and Outlook
Why Should You Become a Personal Trainer? Benefits and Outlook
Why Should You Become a Personal Trainer? Benefits and Outlook
Few sports professionals can help individuals meet fitness goals as efficiently as the personal trainer. As experts on how to improve and strengthen the human body, personal trainers provide their clients with select exercises catered to their priorities, while at the same time ensuring accountability in meeting those goals.
Whether individuals are working toward a specific fitness target or have a general desire to improve their health, personal trainers will work with them to increase their physical wellness. A career as a personal trainer begins with the right educational foundation, such as earning a bachelor's degree in exercise science.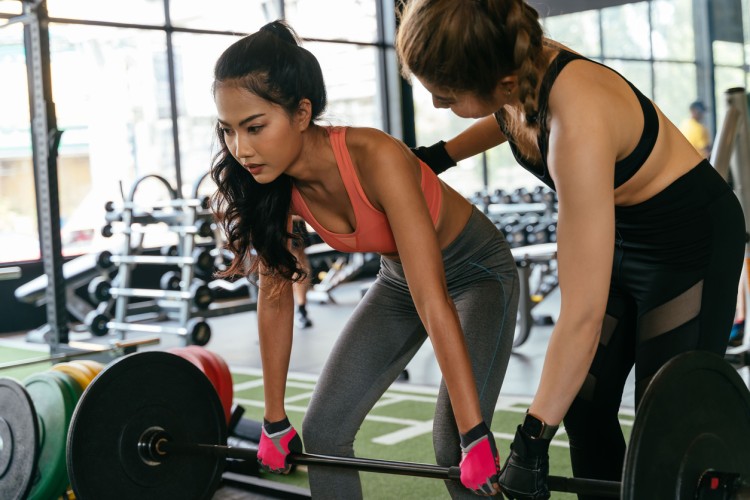 What Does a Personal Trainer Do?
Working independently or in tandem with a gym or athletic organization, personal trainers help people meet fitness goals such as losing weight, overcoming obesity, or increasing flexibility while building muscle. They also help clients reach more specific goals such as training for a sporting event, recovering from an injury, or overcoming the behaviors that lead to an unhealthy diet.
Many people rely on personal trainers to keep them accountable to meet these goals, while following techniques and programs customized to their bodies and health needs. Often trainers will work with people who have specific conditions or diseases, and they shine in their ability to coach and counsel their clients toward progress through anything that holds them back.
Steps to Become a Personal Trainer
One common starting point for personal trainers is a bachelor's degree in exercise science, physical therapy, kinesiology, nutrition, or a related field. Trainers can then build on that foundation in the art and science of fundamental human strength and conditioning. Several certifications are available, including courses on automated external defibrillators (AED) and cardiopulmonary resuscitation (CPR), both of which are imperative to maintaining a safe practice and having a comprehensive skill set as a trainer.
While not always required, many trainers seek further certification with an industry association. One popular example is the National Strength and Conditioning Association (NSCA), which prides itself on certifying that personal trainers have the knowledge to design safe and innovative exercise curriculums, an understanding of health and fitness as a business, and the ability to optimize their working habits and respond to emergency situations. To become a Certified Personal Trainer (NSCA-CPT), trainers must be AED/CPR certified, at least 18 years old, and have either a high school diploma or its equivalent. After those conditions have been met, applicants sit for a 155-question exam.
Other specialized certifications include:
The National Academy of Sports Medicine (NASM) Personal Trainer Certification
International Sports Sciences Association (ISSA) Personal Trainer Certification
The American Council on Exercise (ACE) Certification
EXOS Performance Specialist (XPS) Certification
All of these certifications have different expectations and requirements, and each offers trainers extra knowledge and specialized skills.
Why Should You Become a Personal Trainer?
Considering becoming a personal trainer includes many hows, but even more whys. Chief among the reasons why someone might become a personal trainer is the agency over your schedule, clientele, and pricing, as well as the satisfaction of helping clients through life-changing behaviors and inspirational personal achievements. It is a job that requires inventive problem-solving, involves minimal desk time, incentivizes preserving and improving one's own health, and grants the opportunity to meet people, teach classes, and foster communities.
According to the U.S. Bureau of Labor Statistics (BLS), as of 2019, an estimated 373,700 fitness trainers and instructors were employed in the country, and the annual median salary was $40,390. Moreover, the BLS projects 15% growth between 2019 and 2029 for positions in this field, indicating impressive job security as our culture trends toward healthier behaviors and daily activities.
Ultimately, personal trainers are dedicated to progress, improvement, and overcoming obstacles. If you are driven to this lifestyle of workplace freedom and motivating others to thrive, Maryville University offers a thorough online Bachelor of Science in Exercise Science program. You can choose from two concentrations that put you in control of precisely what you learn and how you want to customize your skills:
Strength and Conditioning
Wellness Management
The Advantage of a Bachelor's Degree in Exercise Science
You believe a healthy future is important, and so do we. Maryville University's online Bachelor of Science in Exercise Science program features a rich curriculum filled with courses such as Exercise Physiology, Performance Coaching Strategies, Marketing and Budgeting for Sports, and Applied Nutrition to create a dynamic and holistic personal trainer education.
Discover more today about why you should become a personal trainer and how you can inspire individuals to take charge of their fitness goals.
Recommended Readings
Careers in Exercise Science: Kinesiology vs. Exercise Science Degree
Exercise Science Careers: The Outlook for Exercise Science Professionals
What Is an Exercise Physiologist?
Sources
American Council on Exercise, 7 Reasons to Start a Career in Personal Training
American Council on Exercise, Fitness Certifications
EXOS, EXOS Performance Specialist Certification
International Sports Sciences Association, Become a Certified Personal Trainer
National Academy of Sports Medicine, Become a Personal Trainer
National Strength and Conditioning Association, Become a NSCA-Certified Personal Trainer (NSCA-CPT)
U.S. Bureau of Labor Statistics, Fitness Trainers and Instructors
Verywell Fit, "10 Reasons to Consider Hiring a Personal Trainer"
Be Brave
Bring us your ambition and we'll guide you along a personalized path to a quality education that's designed to change your life.