What Is a Fitness Manager: Job Description
What Is a Fitness Manager: Job Description
What Is a Fitness Manager: Job Description
At the intersection of exercise and operational management lies the fitness manager, a role that promotes health and wellness through a comprehensive, administrative lens. Fitness managers supplement their passion for physical exercise with a strong sense of organization and leadership, often supervising human resources and other relevant business areas.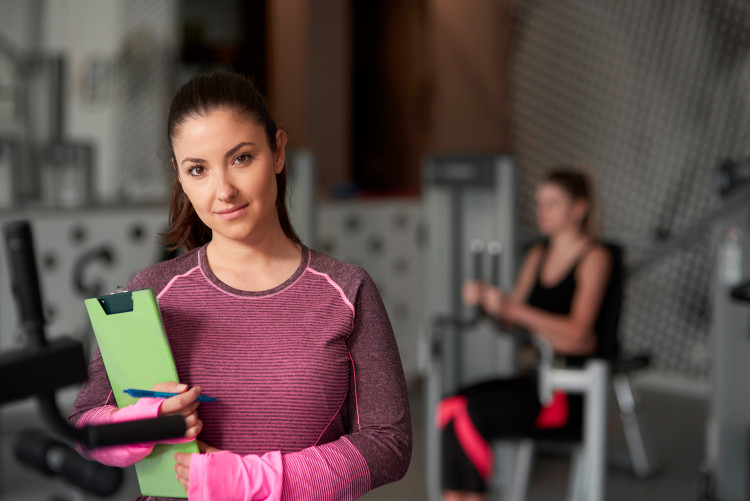 Those interested in learning how to be a fitness manager may decide to pursue a fitness-related degree such as a bachelor's in exercise science, which combines coursework in nutrition, exercise program development, and coaching with a foundation in business principles.
Fitness Manager Job Description
Fitness managers are responsible for leading and maintaining the day-to-day strategies and operations of their facilities. They work in the best interest of their customers and business. It's their prerogative to buy, sell, and maintain on-site equipment; requisition talented staff; and manage their team of personal trainers. Fitness managers also plan employee schedules, create ideas and actions for revenue growth, navigate crisis management, and in some cases provide gym tours for potential clients.
In some facilities, a fitness manager job description includes acting as de facto human resource managers, hiring and training new staff as the need arises. They also analyze a facility's performance metrics and work alongside their team to set goals and milestones for increasing sales, maintaining branding, and creating a satisfying customer experience. They are often the strategic heads and final authorities of fitness facilities. Given all of these responsibilities, those who are pursuing a career as a fitness manager often need to gain knowledge and experience in management and exercise concepts.
Possible Work Settings for Fitness Managers
Most fitness managers work in standalone fitness centers, gyms, or athletic clubs. These may be independently owned or part of a chain. It is usually a fitness manager's choice where they work.
An important facet of the fitness manager role is that it does not always adhere to the standard nine-to-five weekday work schedule. Depending on circumstances, fitness managers may be expected to work nights, weekends, and holidays. In rare instances, they may be called on to help deal with an emergency situation outside of normal business hours.
Qualifications for Fitness Managers
When facilities recruit fitness managers, they often require a bachelor's degree in a relevant field, such as Maryville University's online bachelor's in exercise science. The program offers students a well-rounded foundation in fitness management. Coursework includes subjects such as personal and community health, adaptive physical activity, and best practices for instructing and guiding others, as well as business management concepts. Fitness centers may also look for candidates with experience in coaching, training, or facility management, as well as certification in a field such as physical training.
Fundamental Skills of Fitness Managers
Fitness managers are largely responsible for idea generation, both for improving the customer experience and maximizing the use of staff and facilities. They must be willing to adapt to sudden changes in circumstance, organize plans, motivate their staff to fulfill goals, and otherwise conduct operations in an orderly manner.
As the intellectual center of their operations, a fitness manager is expected to have certain competencies:
Customer service skills: As front-facing representatives of a facility, fitness managers should have soft skills that enable them to meet and exceed client expectations.
Motivational skills: Fitness managers need to supervise and inspire teams of employees.
Organizational skills: Fitness managers oversee scheduling and exercise plans and keep track of equipment maintenance and permits.
Problem-solving skills: Critical thinking, adapting to change, and willingness to be accountable are all crucial to the role.
Possible Salary Range for Fitness Managers
While salaries vary, PayScale reports a median annual salary for fitness managers of around $44,000 as of September 2020. Compensation can depend on education, experience, and the size and location of a facility. PayScale's lowest 10% earnings range showed fitness manager's bringing in $30,000 each year, while the highest 10% of earners made upward of $63,000.
Fitness Manager Job Outlook and Growth
Data provider Mordor Intelligence projects the global market for health and fitness clubs will grow by approximately 7.8% between 2020 and 2025. As consumers continue to increase their understanding of the effects of unhealthy behaviors — such as diabetes, heart disease, and high blood pressure — they are likely to spend more on healthy lifestyle changes, dietary supplements, and fitness activities, including gym memberships. This expanding consumer awareness is expected to support the growth and development of fitness facilities worldwide, including in North America.
Your Path Toward a Career as a Fitness Manager Starts at Maryville University
Your goals are ambitious. Your education should be too. Discover how Maryville University's online Bachelor of Science in Exercise Science program can help you bravely pursue your career aspirations. Courses such as Fitness Management, Health and Exercise Psychology, and Marketing and Budgeting for Sports offer a foundation in the science of fitness, helping give graduates a competitive advantage in the health and wellness market, as well as the confidence to manage and lead a gym or fitness facility of their own.
Explore how Maryville University can help you create and lead healthy and productive exercise environments in an expanding industry.
Recommended Reading
What Is a Wellness Director? Salary & Job Outlook
At-Home Workout Ideas for Students
Exercise Science Careers: The Outlook for Exercise Science Professionals
Sources
Glofox, "How to Hire the Best Gym Manager for Your Fitness Business"
Mordor Intelligence, "Global Health and Fitness Market Size — Growth, Trends, and Forecast (2020-2025)"
PayScale, Average Fitness Manager Salary
PerfectGym, "Fitness Management Tips & Strategies"
Be Brave
Bring us your ambition and we'll guide you along a personalized path to a quality education that's designed to change your life.