How to Become an Information Security Manager
How to Become an Information Security Manager
How to Become an Information Security Manager
Business and technology have evolved hand in hand over the decades. As a company grows its consumer base and reach, it continues to invest more in digital services to help increase efficiency and manage demand. As its apparel becomes more popular, a small clothing retailer will need to expand its digital resources. When a popular restaurant considers franchising, its owners will need to explore the technological tools that allow for cohesive and effective national operations. Technology can enable businesses and organizations to grow and diversify, but the increased adoption of digital tools also opens up companies to information security risks. The personal information of that clothing retailer's customers can be compromised if its digital security isn't up to speed. The soon-to-be restaurant chain can be the victim of a cyber attack, hindering its day-to-day operations and ability to conduct business. Thankfully, there are talented, trained, and dedicated professionals known as information security managers who help to prevent, address, and mitigate these risks. For those interested in how to become an information security manager, considerations include the educational requirements, professional training, and day-to-day responsibilities associated with this important role.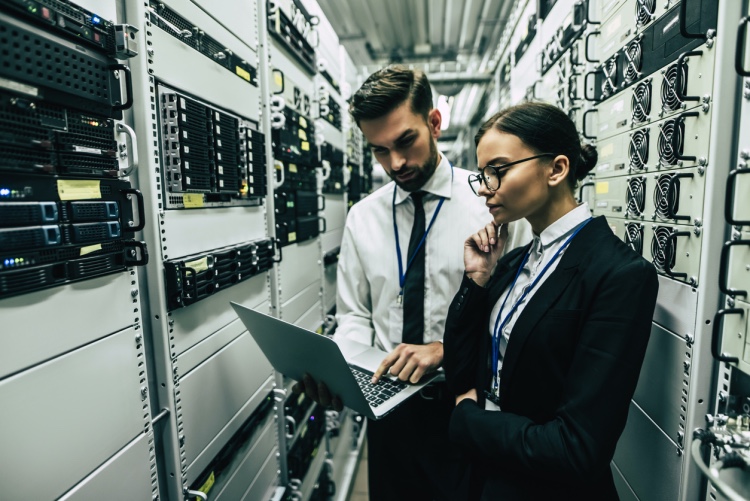 What Does an Information Security Manager Do?
Information security managers are professionals who oversee other information technology, or IT, workers as they attend to various information and digital security tasks. Information security managers are focused on making sure their team is effectively addressing the information safety needs of their organization.
Information Security Job Description
While the specific duties of an information security manager can differ between roles and organizations, they commonly perform tasks such as:
Provide security training to members of an organization
Develop and implement security strategies
Review and analyze budgets and costs
Stay abreast of current technological trends
Address security breaches
Recommend and implement needed updates to existing systems
As the title implies, another crucial component of the information security manager position is effectively leading and guiding other team members. In that realm, information security managers may often:
Delegate tasks and responsibilities to team members
Provide feedback and guidance on performance
Mentor team members
Make necessary hiring and salary decisions
Information security managers are guided by the aim of making their organizations as safe as possible from threats to their network, systems, and other digital resources. As such, they need to stay abreast of the most up-to-date information regarding information security threats and protocols for addressing them. They act as information security experts, while also motivating and encouraging their team members to excel and mitigating any interpersonal issues or conflicts.
Steps to Become an Information Security Manager
The specific requirements for information security manager roles can vary, with some organizations requiring deeper professional experience or a fluency in particular technologies, architectures, and systems. But there are common steps that one can take to earn this role.
Earn a Bachelor's Degree
Companies and organizations often require that their information security managers have a bachelor's degree in a technology-related field, such as information security, information technology, or computer science.
Gain On-the-Job Experience
Another key component of becoming an information security manager is gaining on-the-job experience. It's unlikely that a company will hire someone for this role who does not have a strong background in information security and technology, one that can be established by working in roles such as information security analyst and network/computer systems administrator, according to the BLS.Because information security managers are often the individuals responsible for determining job responsibilities and delegating tasks to employees in their department, it's beneficial that they have worked in these roles themselves to understand how each job should be performed. Gaining experience in these entry-level roles can give information security managers a firm grasp of what each position requires for success.
Earn Certifications and a Master's Degree (optional)
A master's degree can be beneficial to attaining competitive positions in information security, but it isn't always a requirement. For example, holding a master's degree in cybersecurity may help a particular candidate stand out for an information security manager position. For information security, it can be beneficial to earn an advanced degree in a related field, such as a master's in information technology or computer science.The BLS notes that there are also a number of professional certificates that aspiring information security managers can earn, such as a Certified Information Systems Security Professional (CISSP) designation. Other certificates include Systems Security Certified Practitioner (SSCP) and Certified Cloud Security Professional (CCSP). Obtaining a degree in cybersecurity is an excellent way to gain the knowledge needed to obtain these certifications.
Information Security Manager Salaries
PayScale notes that as of April 2020 the median salary for an information security manager was around $113,900. One factor that impacts how much an information security manager earns is experience, with professionals who have been in the field longer generally earning more.Additionally, based on PayScale data, salaries can also be impacted by the industry in which an information security manager is employed. Those who work in the private sector generally earn more than public sector workers. Based on examples from PayScale, information security managers also tend to earn more in San Francisco, New York, and Boston than elsewhere in the country. However, salaries in large cities may be adjusted to take into account increased living costs.
Future Growth of Information Security Manager Jobs
The job opportunities for current and aspiring information security managers appear to be strong. The BLS notes that information security analyst jobs are projected to grow 32% from 2018 to 2028, and computer systems manager jobs are projected to grow 11%. These and other IT-centric roles will need to report to information security managers or individuals in similar positions.The projected growth makes sense, considering that the value of the global security market is projected to reach $281.74 billion by 2021, according to Fortune Business Insights. And, as businesses and companies grow and expand, they will continue to need the services of dedicated information technology and security professionals.
Explore Careers in Cybersecurity
Information security manager is just one of the rewarding and in-demand positions that aspiring cybersecurity professionals can pursue. A good starting point for any cybersecurity professional is earning an advanced education from an esteemed university. Maryville University's online bachelor's in cybersecurity program provides students with the fundamental technical and leadership skills to thrive in many cybersecurity roles. Students are trained in both offensive and defensive cybersecurity techniques, gaining a deeper understanding of the complex digital threats that face institutions and the abilities that professionals must have to prevent and address them. Discover how Maryville University can help students excel in the information and cybersecurity field.
Sources
Fortune Business Insights, Information & Technology
Infosec, Information Security Manager Roles and Responsibilities
(ISC)², Information Security Certifications
Maryville University, Bachelor's in Cybersecurity Online
Maryville University, Master's in Cybersecurity Online
PayScale, Average Information Security Manager Salary
U.S. Bureau of Labor Statistics, Computer and Information Systems Managers
U.S. Bureau of Labor Statistics, Information Security Analysts
Be Brave
Bring us your ambition and we'll guide you along a personalized path to a quality education that's designed to change your life.