How to Become an IT Consultant
How to Become an IT Consultant
How to Become an IT Consultant
Advances in computer technology have created many employment opportunities for professionals skilled at safeguarding and maintaining complex systems. Anyone researching how to become an IT consultant will find that the process starts with gaining a comprehensive understanding of operating systems and their architecture as well as knowledge of web applications, programming, and other information technology (IT) fundamentals. Ongoing education to stay on top of developing security issues is required to deliver solutions to organizations that will prevent breaches, hacks, and cyber threats.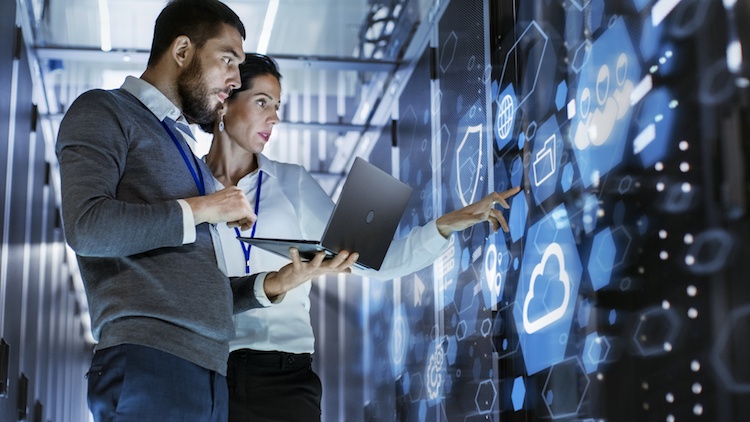 IT Consultant Job Description
The IT consultant job description, in short: Solve clients' tech problems. In broader terms, an IT consultant must accurately diagnose the problem, determine the correct solution, and communicate it all in nontechnical terms to the client.
Beyond ensuring that the customer's IT infrastructure is up and running, the consultant will evaluate systems and processes and make recommendations for improvements in security, upgrades, and new technology. A consultant can even act as a project manager, if the client wants to update or expand the company's network and security. That role includes installation, troubleshooting the launch, and training employees on new features. It also includes planning and implementing security measures to protect the company's computers, systems, and networks from cyber attacks.
The role of IT consultant often includes auditing systems and monitoring networks, planning projects to improve security, and managing those projects beyond implementation. This could involve designing feasibility studies, making cost estimates, planning implementation, developing security and access policies, encrypting data, creating disaster recovery plans, and performing quality control. A consultant must also address connectivity issues and fix flaws with the software or system.
The IT consultant is also often seen as the technical liaison between the company and suppliers of hardware and software products. As such, duties could include purchase recommendations, installation, and employee training.
To be successful, an IT consultant must not only be fluent in the most current technology and security but must also have a basic understanding of business applications and be an effective communicator. The consultant might be required to submit reports on the system's performance or create templates to monitor the application's effectiveness. This professional also may be responsible for assessing network capabilities and requirements.
Steps to Become an IT Consultant
A combination of the right education and experience can translate to a successful career as an IT consultant. Here is an overview of the key elements involved in this career path.
Earn a Bachelor's Degree
If you aspire to become an IT consultant, earning a degree in an IT-related field, such as an online bachelor's in cybersecurity, can be a strong starting point. Employers generally don't require consultants to have any specific degree, but to be competitive, candidates should have at least a bachelor's in an area such as data science, management information systems, cybersecurity, or computer engineering.
Earn a Master's Degree (Optional)
Organizations hiring for some IT consulting positions may require an advanced degree in a specialized field. High-level cybersecurity roles, for example, may require a cybersecurity master's degree. Such expertise could help address a growing cybersecurity skills shortage identified by the Information Systems Security Association (ISSA), an industry group representing cybersecurity professionals. Nearly three-quarters of organizations surveyed by ISSA report being impacted by the skills gap. Thus, professionals who earn master's degrees may find themselves in higher demand among employers seeking qualified applicants.
Gain On-the-Job Experience
One factor that can affect an IT consultant's salary is the amount of experience the consultant has. Typically, employers and clients look for at least five years' worth of consulting experience in a related field. Entry-level jobs that involve hands-on work with computer networks and technology systems can provide good training opportunities. Managerial, advisory, and entrepreneurial experience can also help candidates qualify for and succeed in IT consulting roles.
IT consultants may seek employment at technology companies, consulting firms, or a variety of other types of private, public, and nonprofit organizations. They may also work as independent contractors. Those who choose to work independently should review local ordinances and licensing requirements that may be necessary to start a consulting business.
IT Consultant Salaries
IT consultant salaries vary based on factors such as experience, education, and specialization. Consultants who work as independent contractors often set their own rates. The median salary for information security analysts — cybersecurity professionals who have many of the same responsibilities as IT consultants — was $98,350 in 2018, according to the U.S. Bureau of Labor Statistics (BLS).
Future Growth of IT Consultant Jobs
IT consultants could benefit from anticipated increases in jobs for cybersecurity professionals and all types of management consultants in the years ahead. The BLS expects to see a 32% increase in employment of information security analysts from 2018 to 2028. The BLS also predicts that demand for consulting services in general will increase as companies outsource more labor and technology continues to evolve.
Learn More About Cybersecurity Career Opportunities
As cyber attacks, malware infections, and other security threats continue to become more prevalent, IT consultants focused on cybersecurity will be in high demand. Specializing in an IT field such as cybersecurity has the potential to lead to a broad range of job opportunities, many of which offer high salaries and great benefits.
Maryville University offers an online bachelor's degree program in cybersecurity as well as an online master's in cybersecurity, both of which could help students prepare to break into an exciting IT career. To learn more about how to become an IT consultant and explore other career opportunities, visit the program website today.
Recommended Readings
Businesses Are Seeing Cybersecurity Staff Shortages
Earning Your Cybersecurity Degree Online vs. On-Campus
The Internet of the Future Will Be Bigger, Faster, Safer, and More Private
Sources
Chegg, "Information Technology Consultant"
CIO, "The 7 Fundamentals of IT Consultant Success"
Forbes, "Cybersecurity: Not Just 'a' Job, Many Jobs of the Future"
Houston Chronicle, "How Much Salary Do IT Consultants Make?"
Hunt Source, "The Top 4 Cybersecurity Jobs of 2018"
Be Brave
Bring us your ambition and we'll guide you along a personalized path to a quality education that's designed to change your life.