Online Master's in Data Analytics Program Guide

Successful businesses rely on analytics to look for trends, make decisions, and identify opportunities. The Maryville University online master's in data analytics can teach you how to combine operational data with analytical tools, then that expertise to present complex and competitive information.
This is more than a master's degree. This is an opportunity designed to give you a career advantage as someone well versed in data collection and business intelligence. Complete your degree in as little as one year's time and stand out from your competition faster.
At a glance
No GMAT, GRE, or application fee
Earn hands-on experience with PowerBI, Python, SQL, and programming in R
9 courses, plus capstone, totaling 30 semester hours
Benefit from a faculty of active industry professionals
Professional application of descriptive, predictive, and prescriptive analytics
Curriculum
You can complete your Maryville University online Master of Science in Data Analytics in just 30 credit hours. Start at the right time for you by choosing from six admission points. Explore the curriculum below to see how you can complete your master's in data analytics in as little as one year of full-time or two years of part-time study.
Foundational Courses
Admission Prerequisite: Depending on your background, a foundational course in statistics may be required. BUS-501, Survey of Business, will be required if your GPA is below a 3.0 and/or if your undergraduate degree was outside the area of business; however, credits earned in foundational courses (such as BUS 241 and BUS 501) are considered prerequisites to courses required for the graduate degree.
DATA 600 Data Analytics Foundation
BDAT 605 Database Principles
DATA 610 Data Management
Descriptive Analytics
BDAT 615 Data Analytics II
DATA 620 Data Mining
Predictive Analytics
BDAT 625 Data Mining
DATA 630 Data Visualization
DATA 640 Predictive Models
Prescriptive Analytics
BDAT 635 Advanced Topics in Data Analytics
DATA 650 Data Analytics Capstone
To ensure the best possible educational experience for our students, we may update our curriculum to reflect emerging and changing employer and industry demands.
Admission requirements
Additional graduate student orientation/conditional admission courses may be required
Bachelor's degree from a regionally accredited institution

2.75 cumulative GPA required for full admission
Applicants who do not meet the GPA requirement may be considered for provisional admission

Personal statement explaining qualifications for graduate work
International applicants (if applicable): Official Test of English as a Foreign Language (TOEFL with a score of 563, speaking sub-score of 23, writing sub-score of 20, reading and listening scores of 21, and a combined score of 85 or higher)
No GMAT, GRE, or letters of recommendation required
Click to view our transfer credit policy

The acceptance of transfer credit is at the discretion of Maryville University
Explore our additional resources to help guide your admission journey.
Accreditation and rankings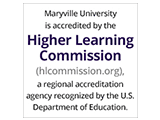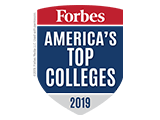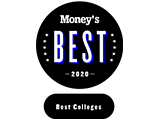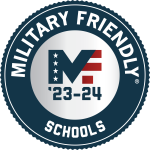 Named an "Apple Distinguished School" for 2021-2024

Ranked a "Best National University" for 2022 by U.S. News & World Report
Why Maryville Online?
We've been progressively challenging the norms of higher education for nearly 150 years. We started as one of the first universities to educate women. Today, we continue to push the boundaries and prepare students like you for a digital world. At Maryville, we understand what it takes to step beyond your comfort zone.
Maryville University is a nationally ranked private college recognized for comprehensive and innovative education focused on student learning, outcomes, and success — both online and on campus. We're located just 22 miles from downtown St. Louis.
Enhance your skills. Broaden your career.
Top 5 skills you can develop:
Data warehousing
Data collection and data mining
Data visualization and dashboards
Database principles
Forecasting and predictive data modeling
Top 5 careers you can pursue:
Management analyst
Management consultant
Market research analyst
Operations research analyst
Program analyst
Start your journey today
Learn more about the Maryville University online master's in data analytics.