Tips for Aspiring Mompreneurs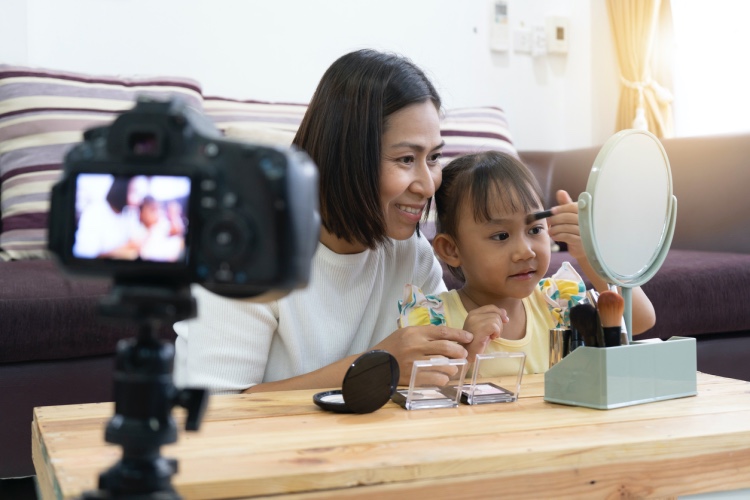 The term "mompreneurship" has become increasingly prevalent in the past decade. A growing number of moms are not only realizing they have what it takes to raise children and run a small business, but also doing it successfully.
The statistics are compelling. For example, Funding Circle, a peer-to-peer lending marketplace, reports that approximately 1 in 3 United States-based small-business owners are mothers. A poll by 99 Designs, an online graphic design marketplace, found that 79% of mompreneurs have one to two children, and 71% are primary child care providers. An impressive 80% of mompreneurs polled said they didn't start their business until after starting a family.
Aspiring mompreneurs who think they have what it takes to turn their side-projects, hobbies or life passions into a small business are likely to find the four following tips can help them get started.
1. Solve a Problem
Some of the most successful mompreneurs got their start after creating a product or service that solved a problem. For example, mompreneurs and Doddle & Co. founders Nicki Radzely and Jana Badger created a pacifier that pops closed if it takes a tumble to the floor. The goal, according to the company's website, is to protect the nipple from unwanted surface contact.
Care.com founder Sheila Lirio Marcelo started her company in 2006 because she was tired of polling neighbors to see if they could suggest a reputable babysitter. The company has since expanded to help users hire housekeepers, senior caregivers, and pet sitters.
If you have an idea for a product or service that you think could make someone's life easier, discuss it with your friends, family members, and other people in your social network. If the feedback is positive, and your idea is something that people would buy into, you're likely off to a good start.
2. Define Your Customer
When starting a business, you need to answer two key questions: What type of business will it be? And who is your target customer? For example, will you be selling a product or service to other businesses, or will you market your product or service directly to your customers? This is important, because the marketing strategies for business-to-business (B2B) sales and business-to-consumer (B2C) sales are fundamentally different.
Once you determine your business model, you'll also need to identify your target customer. For example, if you're planning to create and sell custom backpacks, what type of backpack will it be? Will you be marketing your product to parents of preschoolers and elementary school students, or do you plan to target adults in general? Will the backpack have a special design feature that would be helpful to artists or photographers, or will it help new moms stay organized with compartments for pacifiers, baby wipes, and bottles?
Your ability to determine your target market and the best customer for your product or service can play a large role in the success of your business.
3. Take Advantage of E-Commerce
Aspiring mompreneurs who plan to sell a product will be well served by taking advantage of e-commerce platforms, such as Etsy, Shopify, and WooCommerce. Whereas owning a brick-and-mortar storefront can limit the geographical area that you can sell in, e-commerce platforms allow you to sell to users across the globe.
In addition to having lower overhead costs compared with managing a traditional storefront (e.g., a Shopify store costs as low as $29 per month, whereas the monthly rent for a commercial space can span between $11 and $48 per square foot), search engine visibility can help you gain new customers. Lastly, online storefronts aren't limited to selling during standard business hours. When you take advantage of e-commerce, you can reach anyone, anywhere, 24/7/365.
4. Expand Your Business Acumen
Future mompreneurs may find that completing an online business degree, such as an online bachelor's in marketing or online master's in business administration from Maryville University, can provide them with additional knowledge and skills that can help them be successful. For example, completing coursework that covers business communications and principles of marketing can provide valuable insight for starting a new business.
Enrolling in an online degree program also comes with other benefits, such as being able to complete coursework on your own schedule and from anywhere that has a Wi-Fi connection.
Lastly, aspiring mompreneurs will also need to learn about the legal and tax considerations of owning a business. If completing an education in accounting or business law isn't something you're interested in, consulting with an expert can provide you with the guidance you need.
Do You Have What It Takes to Become a Mompreneur?
Being a mompreneur is about more than being your own boss. When you launch a business, you'll be able to set your own hours, spend more time with your family, and teach your children about entrepreneurship.
Are you ready to transform your business idea into a reality? Discover how completing an online business degree with Maryville University can provide you with the tools and acumen you'll need to be successful.
Recommended Readings
11 Lessons to Learn from Top Female Billionaires
Careers with a Business Administration Degree
Comparing Business Management and Business Administration Degrees
Sources:
The Balance Small Business, "Advantages of E-Commerce Over Traditional Retail"
The Balance Small Business, "What It Costs to Rent a Retail Space"
Entrepreneur, "For Mother's Day, Check Out These Statistics on Mom Entrepreneurs"
Entrepreneur, "6 Steps to Turn Your Side Hustle into a Small Business"
Entrepreneur, "8 Tips for Mompreneurs on Balancing Business and Family"
Funding Circle, National Resources for Mompreneurs
Lifehack, "25 Amazing Productivity Tips From Successful Mompreneurs"
National Real Estate Investor, "The 10 Most Expensive U.S. Streets for Office Space"
Small Business Trends, "What Is a Mompreneur?"
StartupNation, "5 Tips for Turning Your Mompreneur Goals into Reality"
USA Today, "'Mompreneurs': The Best Small Business Tips and Ideas for Moms"