Performance Reviews for Remote Staff: Preparation Tips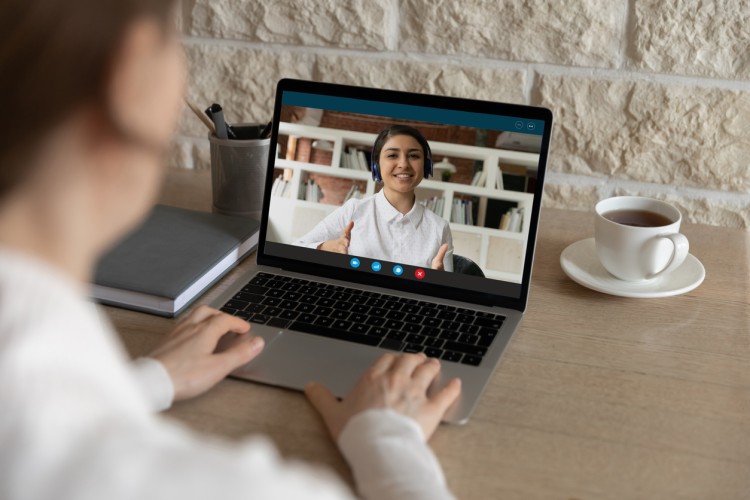 For many, work environments have changed dramatically over the course of the past year. Perhaps you've experienced a shift to an online format for some of your own responsibilities due to COVID-19. About 70% of full-time workers in the U.S. worked remotely during 2020, according to a survey from Owl Labs.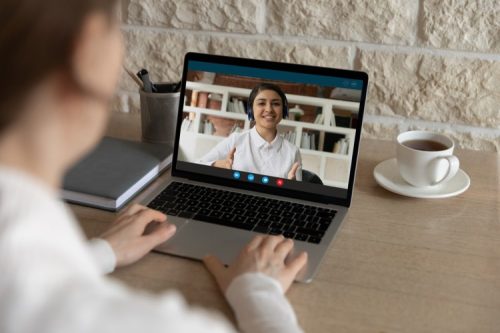 Work-from-home and shelter-in-place orders have caused companies to rethink their hiring practices and consider the option of long-term remote work. A number of U.S. companies have decided to stop hiring on-site workers, transitioning to only employing remote workers for the foreseeable future, and many employees expect to be able to continue to work from home after the pandemic.
Whether you're working from home temporarily or taking on a fully remote position, you'll need to prepare for remote performance reviews. While the idea can be anxiety-inducing, let's explore some ways to make performance reviews for remote staff as straightforward and stress-free as possible.
What to Do Before a Remote Performance Review
Whether you've earned an online degree, worked from home in the past, or hosted a family Thanksgiving dinner on Zoom, you know that in-person interactions are significantly different from online ones, and performance reviews are no exception. But different doesn't mean worse, and online reviews have a number of benefits. For one, if you get anxious in formal work settings, a remote performance review can be more enjoyable — and, in the end, more useful — than an in-person one, since you'll be in your own home, in your own chair, in a comfortable and relaxing space.
Additionally, instead of having to drive to the office and focus on work responsibilities before squeezing in an in-person performance review between meetings or sales calls, you can take a few minutes to meditate, drink a cup of tea or coffee, and listen to some relaxing music at home before joining your video chat or phone call.
3 Practical Tips to Prepare for a Virtual Performance Review
Even though you can employ certain practices to take some of the stress out of online performance reviews, they're still formal workplace procedures. As you prepare for a review, take notes about accomplishments you want to mention and questions you have. Here are some practical things to think about:
1. How Have You Responded to Previous Feedback?
One way to prepare for a remote performance review is by going over feedback from previous years to identify improvements you've made. What challenges have you overcome? What weaknesses have you worked through? What skills have you developed?
2. What Have You Accomplished?
Write down your successes and accomplishments since your last review; when you're on your call and the nerves kick in, you might not remember everything.
You should consider sending a regular summary of accomplishments to your supervisor, according to Amy Quarton, an associate professor of organizational leadership at Maryville University. In a recent article from Glassdoor, Quarton stated, "Be concise and focus on the most relevant examples. Use a daily work log to help you keep track of the effort you invest, the tasks you complete, and the goals you reach." Quarton also advises scheduling regular meetings with your boss to highlight your accomplishments and gauge future expectations.
3. What Are Your Long-Term Goals?
Think about your career goals and map out a plan to achieve them. Be sure to ask questions and let your manager know your ambitions for the future.
Helpful Tips to Consider During a Remote Performance Review
Now that you've prepared for your remote performance review, how can you make sure it goes smoothly? Let's look at some technical and professional tips.
3 Connectivity and Communication Tips
Losing your internet connection in the middle of an important meeting or call is frustrating for everyone in attendance, so make sure you have a stable internet connection before the review begins. Closing out of other browsers and having only one or two tabs open can be helpful.
1. Take Internet Precautions
If you share Wi-Fi with other people in your house, ask them to avoid using the internet during your meeting as a precaution. If someone else absolutely has to use the internet during that time frame, you might want to set up your phone as a hotspot as a backup.
2. Test Technology Tools
Make sure that your laptop or mobile device is fully charged, and test the phone number or link to access the virtual meeting system. Also be sure that you know how to share your screen or upload attachments in the system. According to Quarton, "This reduces the likelihood that the technology will interfere with your review and allows you to focus on more important preparations."
3. Eliminate Background Noises
Nothing is more distracting than having to shout over ambient noise. If you know your neighbor might mow his lawn or the dog next door is a barker, choose a location away from windows.
3 Tips for Presenting Yourself Professionally in a Virtual Setting
Even though remote reviews might not feel quite like in-person ones, being polished and professional is important.
1. Dress Appropriately
Just because you work in your pajamas doesn't mean that attire is a good idea for your performance review. Set the tone by dressing professionally. And while you may be tempted to look nice only from the waist up — because that's all the camera picks up — being fully dressed and put together can boost your confidence.
2. Follow the Dialogue
Communicate clearly based on your prepared notes, but also be willing to follow where the conversation leads. Additionally, you shouldn't be afraid to introduce a topic, such as the success of a certain project. Remember that this review is about what you've accomplished and how you can further your career.
3. Use Nonverbal Communication Skills
Another way to set the tone of the review is by being personable and friendly. Remember the importance of nonverbal communication and body language during video calls. Showing your hands, using facial expressions, and nodding demonstrate that you're listening and responding to feedback. If your review is on the phone, similar verbal queues and tone can help you have a fully collaborative conversation.
After a Remote Performance Review
Remote performance reviews may be different from in-person ones, but they can still be effective and helpful. You can learn more about yourself, what current task strategies are working, and where you need to improve.
After a performance review, respond to feedback and make a practical plan to integrate that feedback into your daily tasks and projects. Write out the goals you'd like to meet before the next review.
Above all, remember that shifting to a remote work environment comes with its own set of challenges. Be gracious with yourself as you learn new ways to incorporate feedback, complete tasks, and increase your productivity.
The Benefits of a Remote Workplace
While remote work has involved significant change, many employees are reporting a better work-life balance, the end of commute-related stress, and even improved productivity. And although remote workplaces can sometimes feel isolating, you can still connect with fellow employees and your manager through online platforms. You may not be able to grab a coffee with a coworker before work or talk about your weekend in the lunchroom, but you can still organize virtual events — such as book clubs, poetry readings, recipe parties, or video game groups — to connect with coworkers through emails, phone calls, and video chats.
One benefit of remote work is the opportunity to advance your career while working from the comfort of home. Establishing relationships with coworkers and managers by being friendly and engaged can make a difference in an online work environment and improve your job satisfaction.
If you're interested in learning more about succeeding in an online work environment and how to advance your career, consider Maryville University's online degrees, programs, and resources. By learning more about the elements of a remote workplace, you can begin to explore the benefits of a successful online career.
Recommended Reading
How to Maintain a Healthy Workplace Post-COVID-19
How to Stand Out as a Career Nomad
Virtual Leadership Styles for Remote Businesses
Sources
Glassdoor, "How to Prepare for Your First Work From Home Performance Review"
Harvard Business Review, "How to Do Performance Reviews — Remotely"
Impraise, "How to Run a Practical Performance Review for Remote Employees"
Lattice, "6 Tips for Successful Remote Performance Reviews"
Owl Labs, "State of Remote Work 2020"
Owl Labs, "Work From Home … Forever? 4 Top Companies That Are Letting Employees Work From Anywhere"