How to Stay Healthy in College: Tips for Students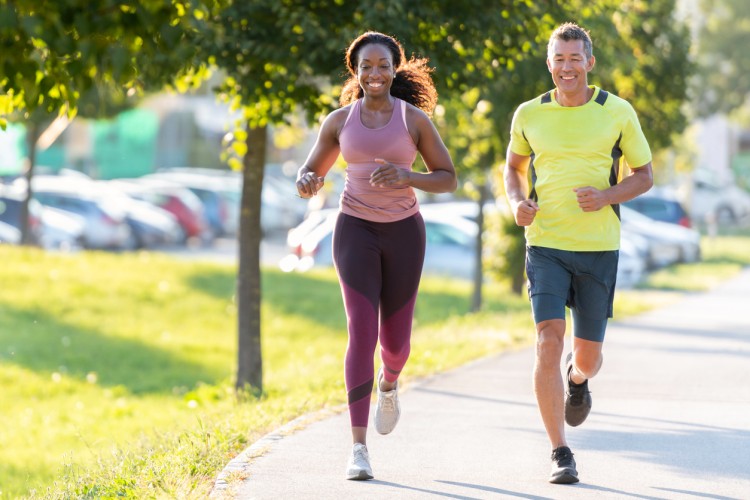 Staying healthy in college is an important component of success. Getting enough sleep can help ensure you'll remain mentally alert during class and while working on homework assignments. Eating whole, nutritious foods (as opposed to a diet of pizza, potato chips, and meal replacement bars) can help you remain focused and energized.
The benefits of staying healthy while learning aren't just anecdotal. A significant association has been documented between students' dietary behaviors, health, and academic performance, according to the Centers for Disease Control and Prevention (CDC).
Staying on top of your health can help you ward off illness and maintain brain function while also helping you avoid the impacts that poor health may have on your ability to attend class and complete assignments on time. Below are a few tips on how to take care of your health while enrolled in a bachelor's, master's, or doctoral degree program.
The Importance of Knowing How to Stay Healthy in College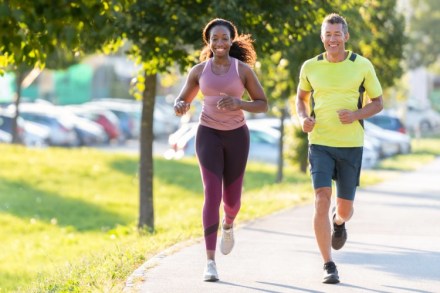 Maintaining a healthy body and mind can help you set the stage to competently manage your day-to-day activities while cultivating a positive sense of well-being. Although making sure you eat a balanced diet and get enough sleep is a good start, you'll also want to pay attention to some other things.
For example, exercising is an important part of staying healthy, as is avoiding nicotine products, drug misuse, and the overconsumption of alcoholic beverages. Keeping up with medical appointments, such as annual health screenings, vision screenings, and dental visits, is also crucial, as healthcare professionals have the expertise to help students stay on track with their health goals.
The Importance of Regular Medical Screenings
It's not unusual for adult learners to wear a variety of hats, such as student, parent, partner, and employee. While finding enough time in the day to complete tasks such as finishing work and school assignments and maintaining a busy household can make you feel constantly pressed for time, prioritizing annual and semiannual health screenings is still a must.
Importance of Dental Screenings
Regular oral screenings allow your dentist to check for early signs of periodontitis, gingivitis, and cavities. When dental problems are identified early, they're easier to fix and less likely to turn into something more serious. Additionally, students who don't know they have a severe cavity until it's too late may need to miss classes or exams to go to emergency dental appointments. Dental screenings should be scheduled every six months.
Importance of Annual Health Screenings
Annual health screenings provide you with an opportunity to discuss any potential health concerns you have with your doctor. They also provide a way for your doctor to evaluate your cholesterol and blood sugar levels, liver function, kidney function, and other important measures through lab tests.
Importance of Annual Vision Screenings
Comprehensive eye exams help optometrists detect potentially serious conditions, such as cataracts and glaucoma, in their early stages. Identifying ocular diseases early can help prevent vision loss and blindness. Additionally, students who don't have annual vision screenings and are unaware they need glasses or need a stronger prescription may struggle to remain current with their coursework due to ocular fatigue.
Tips on How to Stay Healthy Between Medical Screenings
Adult learners interested in taking proactive steps to stay healthy in between medical screenings should focus on getting enough exercise, eating the right foods, and taking steps to maintain their mental health. Below are a few tangible steps you can take to keep your health on the right track.
How to Stay Fit in College: Tips for Getting Enough Exercise
Not everyone has time to get to the gym, but you can incorporate physical activity into your day in lots of ways that don't involve a trip across town. Hiking, biking, taking your dog for a long walk, or engaging in short, bite-size high-intensity interval training (HIIT) workouts at home are all things you can do to exercise on your own time.
How to Eat Healthy in College
One of the easiest ways to ensure you're eating healthy is to plan ahead. For example, taking the time to prepare meals ahead of time each week can help keep your refrigerator stocked with nutritious microwaveable meals. You may also want to consider preparing properly portioned healthy study snacks so you can have ready-to-eat, brain-healthy foods on hand.
Mental Health Tips for Students: Tips for Decreasing Stress
It's natural for even the most organized students to experience bouts of stress while in college. Managing your time, learning how to say no to additional work or familial obligations when you're feeling overwhelmed, and making sure to take breaks when you need them are all strategies you can use to prevent your stress from getting out of control.
Staying Healthy While Earning a College Degree
Staying healthy while in college is associated with a variety of benefits, such as improved concentration, better brain function, and lower levels of stress. Whether you're halfway through a degree program or just about to get started, maintaining your health should be a priority.
Are you an aspiring college student interested in learning more about the benefits of earning an online bachelor's, master's, or doctoral degree? Discover how choosing to pursue an online degree or certificate at Maryville University can enhance your educational experience.
Recommended Readings
Remote Classmate Hangouts: Fun Things to Do with Your Friends Online
5 Unique Careers for Creative People
7 Ideal Careers for Introverts
Sources:
Centers for Disease Control and Prevention, Dietary Behaviors and Academic Grades
Centers for Disease Control and Prevention, Health and Academics
GQ, "How to Do a HIIT Workout at Home"
Rachel Paul Nutrition, "4 Top Benefits of Healthy Eating in College"
Ruthorford County Source, "The Importance of Annual Wellness Check-Ups"