Your Goals Are Our Goals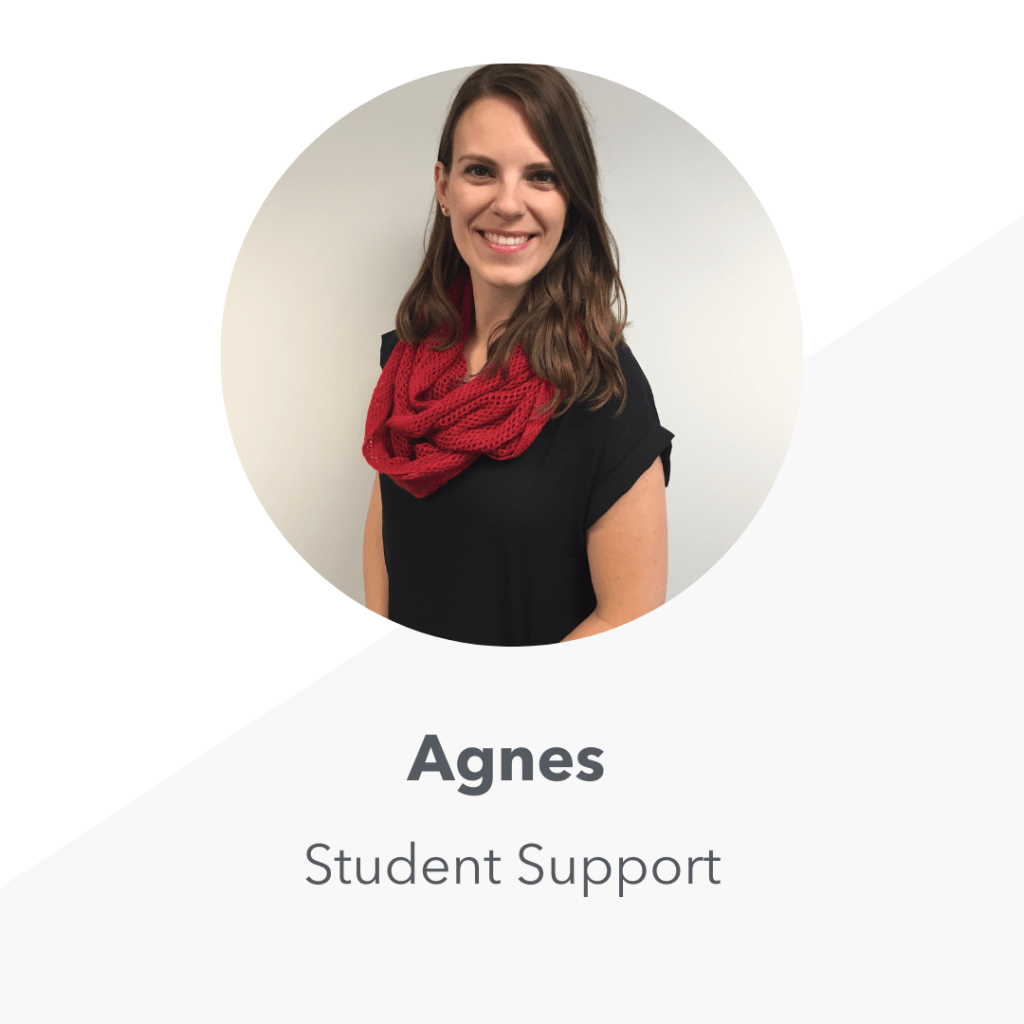 Although much of what we do on a daily basis is powered by digital solutions, there's something about online learning that can be overwhelming. That's why Maryville created a student support team dedicated to helping you finish your online degree.
To give you a better idea of what our student support coaches do and what you can expect from them, Jasmine Harper, Libby Reed, and Agnes Milanowski explain their roles and the relationships they build with students.
What's the role of a graduate-level student support coach?
The primary role of our student support team is to get you from enrollment to graduation as seamlessly as possible. They get to know you on a personal level and offer guidance based on what you share with them — whether personal or academic.
First, they set you up for success by inviting you to participate in an onboarding webinar and orientation course. Next, they help you register for classes. Then, once the semester is underway, coaches check in to see how you're doing and make sure you have everything you need to be successful.
"You may be an online student, but by no means are you going this alone," says Milanowski, a student success coach for graduate business programs. "We are there for our students every step of the way, and communication is a two-way street."
Students can expect coaches to be proactive in reaching out. But if you have questions, you're encouraged to reach out to your coach. "We're here to talk out any issues a student may be facing," explains Reed, who also supports graduate business programs. "Whether it be personal or school-related, we are here to help find solutions."
The biggest challenges graduate students face
Whether it's navigating heavy course loads, writing papers, or meeting deadlines, challenges can vary depending on the degree program. Students pursuing a doctorate in education may struggle with maintaining a work-life balance, says Harper, a graduate education program coach, while students enrolled in graduate business programs tend to struggle with time management, according to Milanowski.
In her role as a student support advisor, Harper meets with Doctor of Education students to listen to and understand what they're going through. Helping them achieve the right balance can involve creating a time management plan or calling them on a biweekly basis to help keep them on track.
For graduate business students, time management can be overwhelming at the start, says Milanowski, since many of them choose to continue working while earning their MBA or other advanced business degrees. But she explains that after a few weeks, students generally settle into a new rhythm. "As they spend more time with the course content and learn their instructors' expectations, they become more efficient with their work. So stick with it!" she says.
From finances to technology, an entire support network has your back
Other areas of concern for graduate students might be financing their degrees and managing technology. Reed explains that students often come to her with questions about financial aid rewards, tuition reimbursement, and technical issues that are outside her area of expertise. For these types of questions, Reed directs her students to the Solution Squad, since they're pros when it comes to managing academic records, financial aid, and student accounts, and navigating university resources.
For trouble managing classroom technology, connecting to the learning management system, or other technical issues, students can contact our Technology Help Desk, which provides 24/7 assistance.
Advice for prospective grad students
Maryville University student support coaches are passionate about your success as a graduate student and are eager to connect with you. A key piece of advice Reed likes to share with prospective grad students is to come to the program with a goal.
"Students who have a goal understand the importance of pursuing a higher degree and are excited to see what the future will bring when they complete their program," she says. Goal-oriented students are self-motivated, stick it out when the going gets tough, and need only minimal encouragement from their academic success coach. "These are the students who graduate knowing they have opened themselves up to new opportunities and can provide an applicable skill set wherever they go."
The right time is now. Get started on your graduate degree.
At Maryville University, we understand the courage, effort, and financial commitment involved in earning a graduate-level degree. That's why we've created a dedicated support team to ease your transition back to school and ensure your experience with us is positive.
"I've heard many students tell me that they wished they started sooner but were waiting for the perfect time," says Milanowski. "There may never be a perfect time, and if we keep waiting for it, amazing opportunities will pass us by."
All set to enroll? Our online master's and online doctorate degree programs can help you become a leader in your industry and beyond.
Recommended Reading
How to Apply to an Online Certificate Program: Enrollment Advisor Tips
Online Undergraduate Admission Requirements: Ask an Advisor
A Conversation with an Enrollment Advisor on Nursing Programs