It's Time: Going Back to School at 25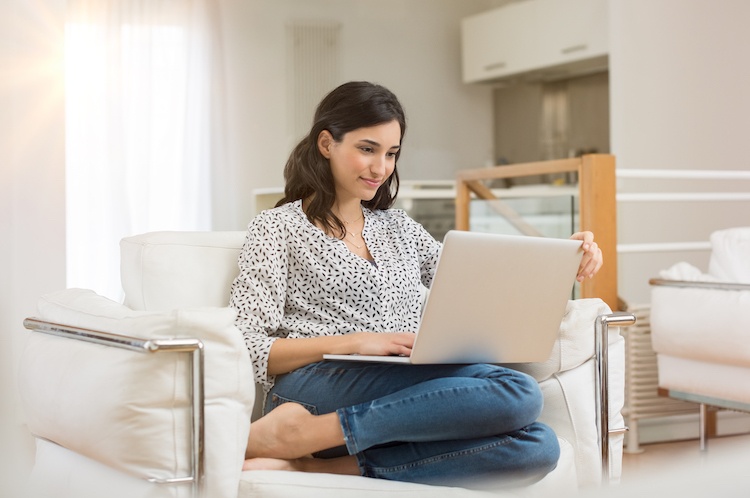 They say, "Better late than never." So if you're thinking about going back to school at 25, "now" could not be a more opportune time. Maybe you took a break for a few years to travel, volunteer at a nonprofit, or serve in the military, or maybe life just kept going in a different direction. Regardless, it's not too late to pursue your dream of a higher education.
Now that you're in your mid-20s, you've come to recognize that a college education could give you the skills and expertise required in the workforce today. Many high-paying jobs require a college degree—usually a bachelor's degree. And without one, the competition to secure a full-time, salaried position is especially fierce. Or if you're already working for a company and want to advance in your current career, then a college education could help give you a significant boost in building a specific skill set and help you stand out from the crowd.
Many college graduates today go on to establish nonprofit organizations or work for companies that make social responsibility a priority. A college education is a stepping stone toward enriching not only your life but also the lives of those around you. The value of a college education can hardly be quantified—because the rewards last a lifetime.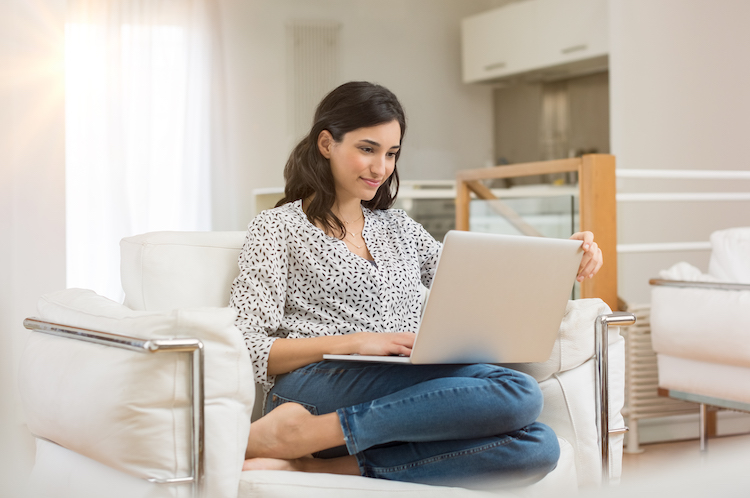 Why Should You Go Back to School at 25?
Education has long-term health-related benefits, so why wait to get started? Studies have discovered unexpected links between mental fitness and education. An education can actually help us be healthier throughout adulthood and even live longer. And for middle-aged adults, a college degree can help slow down the brain's aging process by up to a decade.
According to a study conducted by Dr. Margie E. Lachman and Patricia A. Tun, up to the age of 75, "people with college degrees performed on complex tasks like less-educated individuals who were 10 years younger."
In an article published by the New York Times, Dr. Lachman says, "When young adults think about college, they think about career opportunities and possibly the social benefits. What they don't realize is college education has long-term benefits well beyond first job and social contacts."
To summarize, here's a list of reasons why you should go back to school at 25:
Gain knowledge and develop applicable skills
Gain a competitive edge to help advance your career
Enjoy long-term health and memory benefits
Make an impact on your community and the world around you
Factors to Take into Consideration Before Going Back to School at 25
At 25, you've lived the adult life for a few years, and you've gained greater self-confidence; your interests, goals, and ambitions have become clearer. Whether through traveling the world, volunteering, or serving in the military, you've learned a lot about yourself and those around you, and you have expanded your perspective. And now, you're ready to invest in yourself so that eventually you can make your own mark on this world. But to do that, you've realized that you need a college education.
What is Your Financial Situation?
Living the adult life can have its financial challenges, and navigating these obstacles—ranging from credit card debt to low savings—can seem challenging. Adding tuition costs may expand your list of financial considerations.
But resources and financial aid are out there. They just need to be discovered and used. Here are a few resources to help get you started on finding a grant, scholarship, or loan that is right for you:
Free Application for Federal Student Aid (FAFSA): Available to graduating high school seniors and returning students who plan on attending college or university in the U.S.

No age limit or requirements
Absolutely free to apply
No credit check required
For more tips and information, check out this guide.
Fastweb: An online resource with links to scholarships, private student loans, financial aid advice, and budgeting calculators.
FinAid!: A guide to financial aid with a database of scholarships, loan information, savings advice, military aid for veterans and recruits, FAQ section, calculators, and other college-related information.
How Can Your Personality Influence Your Degree Choice?
Now that you have the resources you need to manage the financial aspect of going back to college at 25, it's time to think about how your interests, passions, and personality influence your chosen field of study. A personality test could help push you in the right direction as you think about which degree to pursue.
Neuroscientists have studied the following Big Five personality traits:
Extraversion: tendency to experience positive emotions and being active and sociable
Openness: tolerance for and curiosity about diverse intellectual and cultural experiences
Agreeableness: being friendly, modest, and accommodating
Conscientiousness: being dutiful, diligent, and orderly
Neuroticism: tendency to experience negative and unstable emotions
According to the findings of an empirical study conducted by psychologist Anna Vedel and her colleagues, the scores on personality tests completed by college students showed a statistically significant correlation between a student's personality traits and his or her chosen field of study.
To learn more about your personality, consider taking the following online tests:
Myers-Briggs Type Indicator ® (MBTI ®) Assessment: Helps individuals understand their passions, style of relating, and how this knowledge can provide an insightful perspective on one's career, relationships, and life.
Sokanu Career Test: Assess your interests, personality, skills, ideal work environment, and values to match with a few potential careers.
Princeton Review Career Quiz: Designed to help individuals understand their personal interests and style and choose a career.
Though personality tests can give us fascinating discoveries about ourselves, they should not be the sole indicator of your skills and potential.
Degrees and Career Paths to Consider When Going Back to School at 25
You've considered your financial situation, perhaps you've taken a personality test or two, and now you want to know more about where your college degree might lead you. You can see how technology is progressing in light-years, healthcare is debated in politics, the "going green" movement is going strong, hackers are wreaking havoc, and artificial intelligence is set to take over the world. And you're asking yourself, "Where do I fit in?"
Well, there are some pretty exciting, groundbreaking jobs out there. To help you decide which one to choose, we've done some legwork and researched a few promising and lucrative careers out there for you to consider.
Careers in Healthcare
Radiation Therapist
What they do

Serve on oncology teams that treat patients with cancer
Explain treatment plans to patients and answer questions
Calibrate and operate the machine to provide radiation treatment
Monitor the patient for unusual or adverse reactions
Maintain detailed records of treatment

Potential income (2016 median salary): $80,160
Estimated job growth (2016-2026): 13 percent (faster than average)
Related degree: associate or bachelor's degree in radiation therapy
Healthcare Cyber Security Specialist
What they do

Develop security during the development stages of software systems, networks, and data centers
Uncover vulnerabilities and risks in hardware and software
Build firewalls into network infrastructures
Monitor for attacks and intrusions
Work to identify the hacker/attacker and act as a liaison with police if necessary

Potential income (2016 median salary): $90,120 (for security analysts)
Estimated job growth (2016-2026): 28 percent (for information security jobs)
Related degree: bachelor's degree in computer science or STEM-related field
Pharmacist
What they do

Fill prescriptions and verify instructions from physicians regarding dosage
Check for negative prescription interactions with patients' medical conditions
Administer flu shots and vaccinations
Instruct patients in properly taking prescriptions and provide advice regarding potential side effectsOversee pharmacy technicians and pharmacists in training
Maintain records and perform other administrative tasks
Instruct other health practitioners about proper medication therapies
Specializations include:

Community pharmacists
Clinical pharmacists
Consultant pharmacists
Pharmaceutical industry pharmacists

Potential income (2016 median salary): $122,230
Estimated job growth (2016-2026): 6 percent (as fast as average)
Related degree: Doctor of Pharmacy
Nurse Practitioner
What they do

Deliver advanced nursing services to patients and families
Assess patients and propose or improve a treatment plan
Provide advice to integrate healthy practices into a patient's lifestyle
May choose to specialize in adult and geriatric health, family health, pediatric health, or psychiatric and mental health

Potential income (2016 median salary): $107,460
Estimated job growth (2016-2026): 31 percent (much faster than average)
Related degree: Master of Science in nursing practice
Careers in Technology
Software Developer
What they do

Oversee the entire development process for a software program
Analyze users' needs
Design, test, and develop software to meet users' needs
Create various models and diagrams to show the software code needed for an application
Monitor a program's functionality through software maintenance and testing
Document a program's various applications and system as reference for future maintenance and upgrades

Potential income (2016 median salary): $102,280
Estimated job growth (2016-2026): 24 percent (much faster than average)
Related degree: bachelor's in computer science
Information Security Analyst
What they do

Monitor organizations' networks for security breaches
Investigate security violations
Install and use software to protect sensitive information
Prepare reports documenting security breaches and the extent of damage
Maintain awareness of IT security trends
Develop organizations' security standards and protocols
Recommend security enhancements to senior IT staff or management

Potential income (2016 median salary): $92,600
Estimated job growth (2016-2026): 28 percent (much faster than average)
Related degree: bachelor's degree in computer science or any other computer-related field
Machine Learning Engineer
What they do

Manage the operations of a machine learning project
Manage the infrastructure and data pipelines necessary to bring code to production
Conduct data modeling to find useful patterns and/or predict properties of previously unseen instances
Identify opportunities for data science to improve existing practices and products
Apply machine learning algorithms to optimize results

Potential income (2018 median salary): $110,685
Estimated job growth: 650 percent since 2012
Related degree: master's degree or doctorate in computer science, mathematics, or other relevant discipline
Computer and Information Research Scientist
What they do

Create and improve computer software and hardware
Aid scientists and engineers in solving complex computing problems
Invent computing languages, tools, and methods to improve digital workflow
Develop and improve software systems
Design experiments to test the operation of newly developed software systems
Analyze testing results and publish or present findings

Potential income (2016 median salary): $111,840
Estimated job growth (2016-2026): 19 percent (much faster than average)
Related degree: master's degree in computer science or a related field
Careers in Clean Energy
Environmental Scientist
What they do

Determine data collection methods for various research projects, investigations, and surveys
Collect and organize environmental data from samples of air, soil, water, food, and other materials
Develop plans to address, prevent, control, or solve environmental problems, such as pollution
Provide information and guidance to businesses, government officials, and the general public regarding environmental hazards and health risks

Potential income (2016 median salary): $68,910
Estimated job growth (2016-2026): 11 percent (faster than average)
Related degree: bachelor's degree in natural science or other science-related field
Materials Scientist
What they do

Study substances at the atomic and molecular levels
Analyze substance interaction
Develop new and improved products
Test manufactured goods for quality
Instruct scientists and technicians on chemical processing and testing procedures
Write reports and publish research findings

Potential income (2016 median salary): $75,420
Estimated job growth: 7% (as fast as average)
Related degree: bachelor's degree in chemistry or related field
Wind Turbine Technician
What they do

Install, maintain, and repair wind turbines
Collect turbine data for testing, research, and/or analysis
Service underground transmission systems, fiber optic sensing and control systems, or wind field substations
May participate in building new wind turbines

Potential Income: $52,260 per year
Estimated job growth (2016-2026): 96 percent (much faster than average)
Related degree: wind energy technology diploma
Are You Ready to Go Back to School at 25?
You've done your research, considered your financial aid options, and looked at a few exciting career paths. Now, it's time to be brave. Take the next step and start the process of going back to school for a bachelor's, master's, or doctoral degree—contact an enrollment advisor today.
With the support of friends and family, financial assistance from various organizations, and the guidance of a school counselor and an enrollment advisor, you'll be well prepared to excel in your studies and pursue a higher education.
Here are some other resources to consider when taking the next step toward going back to school:
Going Back to School at 30
Going Back to School at 40
Going Back to School for Working Adults
Maryville Online
Sources:
'A Sharper Mind, Middle Age and Beyond' – New York Times
Federal Student Aid – For Adult Students
Office of Energy Efficiency & Renewable Energy
Occupational Outlook, Wind Turbine Technicians, BLS
Occupational Outlook, Environmental Scientists and Specialists, BLS
Occupational Outlook, Radiation Therapists, BLS
Occupational Outlook, Information Security Analysts, BLS
Occupational Outlook, Computer and Information Research Scientists
What is a Machine Learning Engineer? – Forbes
Occupational Outlook, Software Developers, BLS
Occupational Outlook, Nurse Anesthetists, Nurse Midwives and Nurse Practitioners, BLS
Occupational Outlook, Pharmacists, BLS
Occupational Outlook, Chemists and Materials Scientists
'The Fast-Growing Job With A Huge Skills Gap: Cyber Security' – Forbes
LinkedIn's Fastest-Growing Jobs Today Are In Data Science And Machine Learning