How to Stay Relevant in Today's Job Market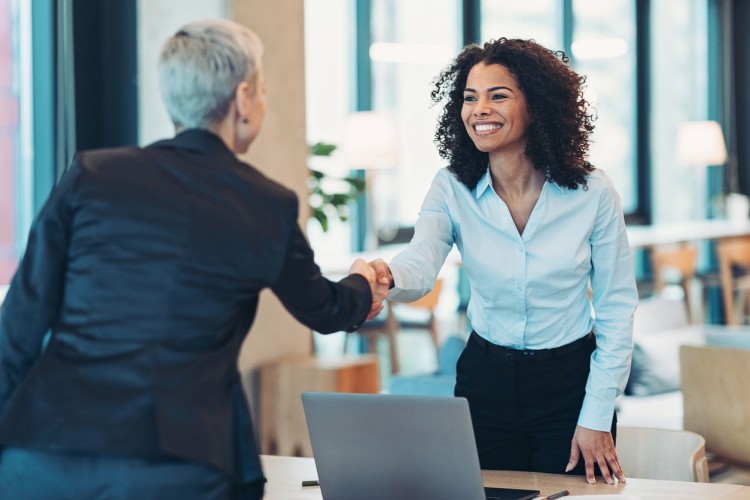 The nation added an impressive 517,000 new jobs in January 2023, according to the U.S. Bureau of Labor Statistics (BLS) — more than twice what economists had predicted. Not only were job gains in the first month of 2023 robust, the BLS further reported that the unemployment rate fell to 3.4%, its lowest level since 1969.
Professionals interested in increasing their ability to advance in areas where job growth is strongest, such as cloud computing, artificial intelligence, and healthcare, may be interested in learning more about how to stand out in today's competitive job market. Anyone concerned about staying relevant, whether they're seeking advanced career opportunities or considering switching careers, can take these steps to highlight their skills and experience.
Understand and Improve Your Brand to Compete in the Job Market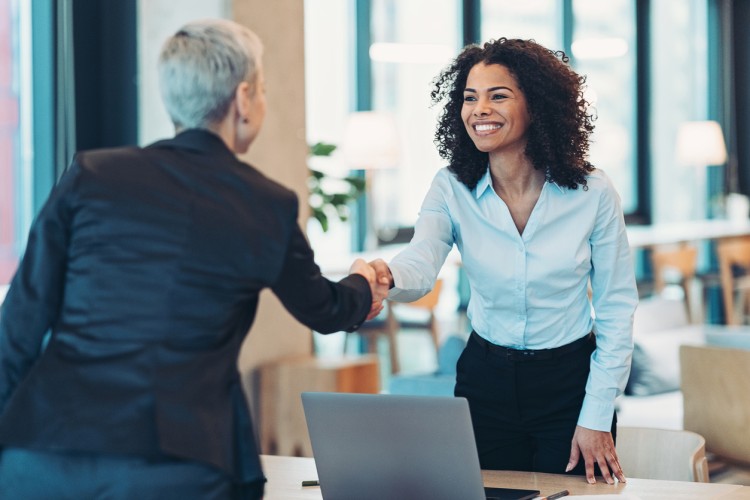 Amazon founder Jeff Bezos once said that an individual's personal brand is what other people say about them when they're not in the room. For example, what are you known for? Do people view you as a motivated self-starter with a penchant for problem-solving, or do they describe you as a skilled information technology whiz who once turned an unused video game console into an emergency backup server?
Professionals interested in improving their personal brand should start by understanding the specific professional characteristics that define them. After identifying what makes them unique, job seekers should take steps to promote those elements on their resumes and LinkedIn pages, and craft a personal messaging strategy.
Today's job seekers should also consider going through their public-facing social media posts on platforms such as Instagram, TikTok, and LinkedIn to evaluate whether they've posted or engaged with posts that they wouldn't want potential recruiters to see. It can be especially important to review likes and comments made on LinkedIn, which records users' activity in their profiles.
Top Skills Needed to Stay Relevant in 2023
The competition in today's job market is fierce. There are, however, a variety of in-demand skills that can help bring your resume to the top of the consideration pile. Examples include the following:
Hard Skills
Computer skills are among the most sought-after skills in 2023. Although some job seekers may think that tech prowess only applies to IT jobs, social media, user interface/user experience (UI/UX) design, and cybersecurity skills are valuable in many other fields as well, including healthcare, hospitality, and legal.
Artificial intelligence (AI) and machine learning: Companies continue to seek out innovative ways to become more efficient. Artificial intelligence and machine learning have wide-spanning applications, such as aggregating business data to help managers make decisions and interacting with website visitors using AI chatbots.
Website development: Websites that prioritize users' experiences and engagement perform far better than their less sophisticated counterparts. Consequently, an organization's website can make or break consumers' first impressions of a company.
User interface/user experience (UI/UX) design: Professionals with UI/UX experience identify their users' needs and help design apps or websites that attract and engage them.
Social media: Social media platforms help brands reach and connect with their target audience. Professionals with refined social media messaging skills who understand how to craft and execute successful social media marketing campaigns are in high demand.
Cybersecurity: Cyber threats are ever present and constantly evolving. Professionals with a strong familiarity of the tools and systems needed to keep an organization's data safe often find they have an advantage over less-skilled job seekers.
Soft Skills
Recruiters across industries prioritize applicants who have a variety of well-refined soft skills. The most desired soft skills for 2023 include the following.
Communication: Effective communication is critical in relaying messages via email, video calls, and in-person meetings. This is especially important for employees who work remotely.
Leadership: Hiring managers prefer applicants with strong leadership skills because they often have experience in building successful teams. Professionals with leadership skills are also more likely to make sound decisions and perform well under pressure.
Critical thinking: Problems arise in every organization. Candidates with strong critical thinking skills understand how to view problems from all angles, so they can develop multiple potential solutions for the same issue before choosing the best one.
Adaptability: Employee adaptability and resilience are prioritized by companies in all industries. Professionals who are willing to learn, comfortable navigating unfamiliar situations, and able to be productive in new roles and environments are invaluable at every level of an organization.
Willingness to gain new skills: Technological innovations continue to impact how companies do business. Job applicants with a penchant for learning new skills and new ways of doing things are likely to stand out to hiring managers.
4 Key Job-Hunting Strategies for 2023
Professionals interested in pursuing new opportunities in 2023 should understand how to be competitive in today's job market. Below are just a few of the strategies that can help you succeed.
1. Refresh Your Resume
Your resume should not only reflect your employment history, it should also include a summary of your qualifications and achievements. Also, consider optimizing your resume to include key terms. Many recruiters have begun to pre-screen resumes with artificial intelligence tools, which means applicants whose resumes include relevant industry keywords are more likely to get noticed.
2. Network with Industry Peers
People tend to do business with people they know, like, and trust. Developing industry contacts at conferences, alumni events, or on LinkedIn can help you score job referrals or tips about companies that are hiring.
3. Craft a Tailored Resume and Cover Letter
Recruiters tend to prioritize applicants who understand a company's mission, needs, and goals. Cookie-cutter, one-size-fits-all resumes are unlikely to get a second glance.
4. Connect with and Follow Up with Recruiters
Many recruiters are active on LinkedIn. If you're interested in applying to a particular company, consider sending their recruiter a brief, two- to three-sentence message to introduce yourself and outline your interest. If you've already applied to a position, following up with the recruiter via email can help keep the lines of communication open.
Enhance Your Knowledge to Stay Competitive in Today's Job Market
Professionals interested in gaining the knowledge and skills needed to advance in their current industry, or who would like to gain knowledge in a different area to pursue an alternate career path, are likely to find that earning an online degree or certificate is an excellent way to keep ahead of job market competition.
Are you ready to take the first brave step toward becoming more competitive in today's job market? Discover how an online bachelor's, master's, doctoral, or certificate program at Maryville University can help prepare you for the future you want.
Recommended Readings
How to Find Legit Work-from-Home Jobs
Job Search Tips: Hard Skills vs. Soft Skills
How to Make a Career Comeback
Sources:
365 Data Science "Who Was Affected by the 2022–2023 Tech Layoffs? A Comprehensive Study by 365 Data Science"
The Balance, "What Is Upskilling?"
Entrepreneur, "What Jeff Bezos' Smart Take on Personal Branding Can Teach You About the Importance of Thought Leadership"
Forbes, "5 Tips to Make You Standout in a Competitive Job Market"
Forbes, "Five Top Industries for Job Seekers in 2023"
Forbes, "What to Expect from the Job Market in 2023"
Indeed, "11 Types of Job-Hunting Strategies (with Tips)"
Investopedia, "Most Valuable Career Skills for 2023"
The Philadelphia Inquirer, "These Four Technical Skills Could Make You More Appealing to Employers This Year"
U.S. Bureau of Labor Statistics, Employment Situation Summary
U.S. Bureau of Labor Statistics, Web Developers and Digital Designers