Certifications to Improve Skills for Remote Jobs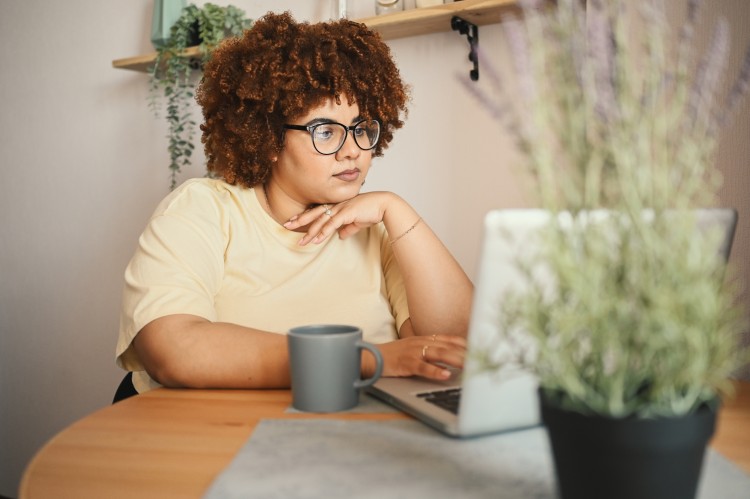 Even before the onset of COVID-19, there was a demand for remote work, especially in information technology. With more companies encouraging remote work, IT professionals who have certificates and certifications for remote jobs may stand out in the crowd. Tech workers interested in working remotely should explore specific skills and certifications, such as professional industry certifications and university certificates.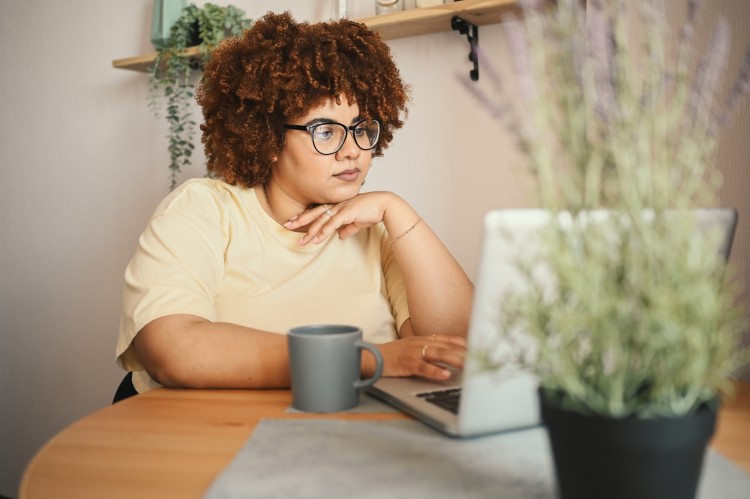 Advantages and Disadvantages of Remote Jobs
As with any professional structure, remote work has advantages and disadvantages. Employers and employees who are prepared for the pitfalls can take steps to avoid them.
Advantages of Remote Work
Many people — not just professionals with certifications for remote jobs — have experienced the benefits of remote work. The following are some of the top perks:
Commute
The short commute from the breakfast table to a home office is a well-known perk of remote work. By comparison, pre-pandemic, the average commute time in the U.S. was more than 27 minutes, according to the U.S. Census Bureau. Some cities are famed for their long commutes. For example, New York, Los Angeles, and San Francisco are home to so-called supercommuters, whose travel time to and from work is 90 minutes in each direction, according to a study by the New York Times.
Greater Productivity
Since the pandemic, multiple studies have shown remote workers are more productive than their in-office coworkers. Remote workers had less unproductive time and worked an average of 1.4 days more per month than office workers, according to a poll by Airtasker. Another study, reported in Bloomberg, showed that working from home boosted productivity in the U.S. economy by 5%.
Fewer Coworker Distractions
Whether tech workers have a desk, cubicle, or office, their fellow employees are apt to be a distracting factor. That may be a combination of spontaneous conversations with coworkers, meetings, and discussions with managers — or even just being aware of others' conversations and activities. Remote workers can focus on the task at hand without being distracted by colleagues.
Technology
Technology to facilitate working remotely has gotten better and better. Videoconferencing software, computer hardware and software, and reliable Wi-Fi make remote work seamless. While glitches happen, fully remote work and hybrid work-from-home arrangements have become the norm for many companies. Ensuring employees have the equipment they need is essential to a smoothly running workplace.
Flexibility
Remote work allows employees to work from any location, not just the city in which their home office is based. During the pandemic, many tech workers and others moved to different cities and even states while continuing to work for their employers. The standard eight-hour workday has also been adapted, especially for IT professions. Workers can change their work hours to the most optimal. Some may want to get an early morning start before the rest of the family is up; others may stay up late to collaborate with colleagues in different time zones.
Disadvantages of Remote Work
Despite all these advantages, working remotely has some downsides. However, as professionals earn certificates and certifications for remote jobs, they may begin to figure out the best way to deal with these disadvantages, including:
Home Distractions
Working from home has its own distractions — family, chores, and errands, to name a few. During the pandemic, working from home often meant spouses and children were all in the same shared space, with their own requirements for work or school. Employees must determine the best way to avoid distractions while also managing family and other responsibilities.
Zoom Fatigue
According to psychologists, videoconferencing takes more effort than meeting in person. That's because we unconsciously take in body language from other people, which is more difficult on Zoom, Teams, or other video conferencing apps. Without these nonverbal cues, we have more difficulty engaging in meetings, resulting in exhaustion. Restricting the number of video meetings, switching to phone calls or e-mail, or meeting in person can help reduce Zoom fatigue.
Lack of Face Time
Remote workers may be more productive than their colleagues in the office, but when it comes to promotions and plum projects, they may fly under managers' radar. This "proximity bias" can potentially hurt remote or hybrid workers' chances for advancement opportunities and raises. Managing a remote team also requires a different skill set compared with a traditional office environment. Solutions to this "out of sight, out of mind" problem include a hybrid schedule or one-on-ones — formal or informal — with managers.
Technology
The technology that facilitates remote work can also fail. Homes may not have the same network capabilities as an office building. Neighborhood Wi-Fi may be less robust than commercial office technology. Data security and customer privacy are also factors when establishing a remote workforce. Companies need to equip remote employees with the proper level of technology to ensure they can be productive.
Top Remote Jobs
Employees who have set their sights on earning certifications for remote jobs know that when it comes to remote work, not all jobs are created equal. Top remote jobs are computer-based. They're flexible, in that employees can do the work outside traditional work hours. Some of the best fields for remote jobs include:
Coding and Software Development
Even before the pandemic, it was common for software developers to work from home. However, despite the image of coders as being individual contributors, software developers usually work in a collaborative environment. They have to be able to communicate with their teams and other departments on a variety of projects. While coding can be done everywhere, companies need to ensure the lines of communication stay open, so work doesn't suffer.
Data Science
Careers in data science are booming, as all industries turn to data experts to gain marketing and business development insights. Many companies offer remote work for data scientists as a normal working environment — not just a perk. Data scientists work with machine learning experts and other analysts to develop data-driven solutions to business problems.
Artificial Intelligence (AI) and Machine Learning
AI and machine learning engineers create self-running software. AI uses large datasets, called big data, to design algorithms that can identify patterns and enhance efficiency. Machine learning experts create predictive models and manage databases. They work with software engineers and data scientists. Even though machine learning and AI specialists can work remotely, they must be able to collaborate across teams.
Cybersecurity
The rise in cyber breaches has created high demand for cybersecurity experts. These workers safeguard organizations from attacks by hackers. They make sure company networks ward off malware and other viruses. Cybersecurity jobs include security analyst, security architect, and strategic advisor.
User Interface/User Experience (UI/UX)
Companies hire UI/UX experts to ensure their websites, mobile apps, and other customer-facing content are clear and usable. These experts conduct testing on user interfaces and report their findings to their companies.
Certificates and Certifications for Remote Jobs
Workers who are interested in remote jobs have many opportunities to upskill or reskill by pursuing certificates or certifications in software development, AI, UI/UX, or other top fields for remote work. University certificates are accelerated programs, usually 12-18 months, that focus on the essential skills workers need to be proficient in their jobs. Popular fields of study include:
Software development. Certificates are usually rapid deep dives into the most in-demand software languages and applications.
Artificial intelligence and machine learning. Certificates cover the essentials of big data, self-learning algorithms, and machine learning across many industries.
Data science. Certificates provide students with the skills needed for this growing field.
Another benefit of certificate programs is that they pave the way for students to achieve industry certifications. Some university degree programs also help students prepare for industry certifications.
Some valued industry certifications for remote jobs include:
AWS Certified Developer – Associate. This certification tells employers that a software developer can develop applications for the Amazon Web Services platform.
CompTIA Security+. This certification confirms that a cybersecurity employee has training on a variety of software security issues.
Certified ScrumMaster. This certification shows that an employee can lead agile teams and boost productivity.
Upskill Your Career for Maximum Flexibility
Certificates and certifications for remote jobs are an excellent way for workers to position themselves for a work-from-home career. Find out how you can enjoy maximum career flexibility by exploring the online certificate programs from Maryville University. Discover the right remote job opportunity for you.
Recommended Reading
Certificate vs. Degree: Which Path Is Best for You?
What Is Web Application Development?
Cybersecurity Certifications to Boost Your Career Prospects
Sources
Airtasker, "The Benefits of Working from Home"
Better Programming, "The Software Engineer's Guide to Avoid Work-from-Home Burnout"
Bloomberg, "Work from Home to Lift Productivity by 5% in Post-Pandemic U.S."
Burcht Works, "Is a Remote Data Scientist Role the Right Choice for You? Benefits vs. Challenges of WFH"
Business News Daily, "Working from Home Increases Productivity"
CNBC, "The 10 Best Jobs with the Most Access to Remote Work, According to Glassdoor—Many Pay Over $100,000"
Flexjobs, "10 Companies That Hire for Remote Cybersecurity Jobs"
Flexjobs, "10 Great Remote Computer and Tech Jobs"
Forbes, "4 Pitfalls of Working Remote: The Lesser-Discussed Reality"
Fortune, "How Leaders Can Solve the 'Face Time' Problem in an Era of Hybrid and Remote Work"
Healthline, "'Zoom Fatigue' Is Real — Here's How to Cope (and Make It Through Your Next Meeting)"
Indeed, "15 Programming Certifications for IT Professionals"
The New York Times, "Where Are Workers Making the Longest Commutes?"
Serokell, "Top Machine Learning Career Paths"
U.S. Census, "Census Bureau Estimates Show Average One-Way Travel Time to Work Rises to All-Time High"