Make a Brave Decision Today for a Better Tomorrow
Make a Brave Decision Today for a Better Tomorrow
Make a Brave Decision Today for a Better Tomorrow

The desire to earn a college degree is deeply woven into the fabric of the American dream. Up there with life, liberty, and the pursuit of happiness, an education can be the key to having more opportunities — to get a better job, make more money, and build a better future for generations to come.
At Maryville, we know your decision to pursue higher education makes you brave. When you earn your degree, you can take control of your story and prepare for your future — and we're here to support you every step of the way. Let's be brave together.
Power our future by empowering your career.
The emphasis we place on learning has helped us to grow and thrive as a nation. It's led to the U.S. taking a leadership position on the global stage and a higher standard of living for Americans. As we continue to innovate and look ahead, it's vital that we have an educated workforce trained to meet the demands of the evolving landscape. In fact, projections show that nearly 65% of today's careers require higher education.
But the reality is that technology is changing faster than employers can keep up with it, creating a shortage of people who are trained to perform certain jobs. In fact, 45% of employers say they are struggling to find qualified workers.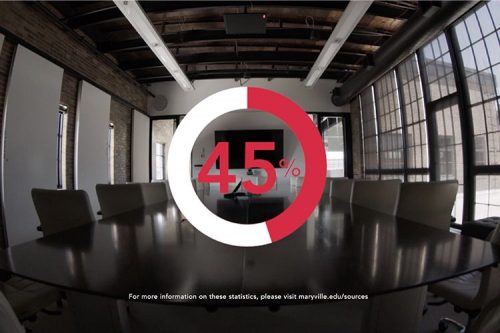 That's great news for you if you're ready to seize the opportunity and learn the in-demand skills that can accelerate your career. At Maryville, we can help you do it.
Whether you're just starting your college career, you're one of the 46 million Americans with some college credits but no degree, or you're looking to add a master's degree to your toolkit, there's no better time than right now to make the brave decision to improve your education.
The importance of a college degree.

Today, most would agree that earning an advanced degree is more important than ever. In a survey conducted by Washington, D.C.-based think tank New America, 75% of respondents said they believe it's easier to be successful with a college degree than without one.
Your college degree can bring numerous benefits. Here are just a few of the reasons why it makes sense to continue on the journey of lifelong learning.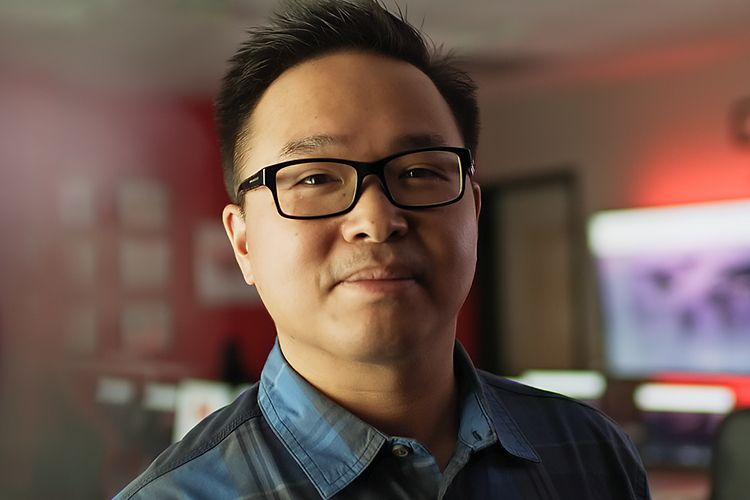 Higher earning potential.

Having a college degree can give you greater financial security. According to the U.S. Bureau of Labor Statistics (BLS), people who hold a bachelor's degree earn a median salary of nearly $61,000, compared to roughly $37,000 for high school graduates who did not attend college.
As you increase your education, your earning potential also continues to grow. Those with master's degrees earn a median salary of close to $73,000 — nearly twice as much as high school graduates — while doctoral degree holders earn a median salary of more than $90,000.
The difference in earnings is more significant over time. A study conducted by Georgetown University's Center on Education and the Workforce found that "over a lifetime, the average difference between a high school and college graduate's wages is $1 million."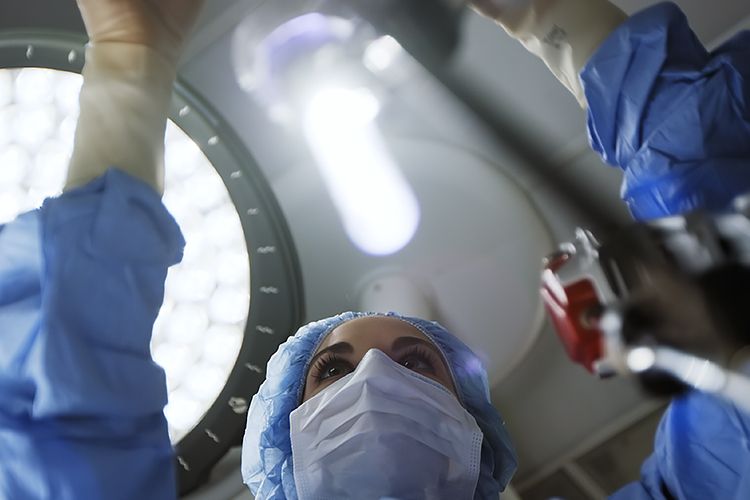 Develop the skills that employers desire.
According to a survey conducted by the National Association for Colleges and Employers, employers rate critical thinking/problem solving as the most essential competency of new hires. As you study and learn in a collegiate environment, you have the opportunity to build these skills.
College also helps to develop other intangible skills that can translate to any work environment, such as teamwork, professionalism, communication, and leadership, all of which are cited by the same survey as being among the top competencies employers seek.
Regardless of your major, one common denominator when you receive a college education is that you can enhance your ability to think. And this skill can serve you well no matter what career path you choose.


Greater job security.

The numbers don't lie: The higher your level of education, the more likely you are to have a job.
The BLS conducted a study of unemployment rates from 1998 through 2018, and over the course of this 20-year period, the unemployment rate for those with a bachelor's degree or higher was always less than it was for those who didn't have a college degree.
In a separate study of unemployment data from 2017, the BLS found that the unemployment rate among bachelor's degree holders was just 2.5%, compared to 4.6% for people with a high school diploma who did not attend college. The study suggested that unemployment continues to drop at each additional degree level, with only 1.5% unemployment for people who hold doctoral degrees.
A brighter future.

Earning your college degree can enhance your quality of life. But did you know it can also help to provide a better future for your children?
Not only can a degree help you give your children the potential to grow up in a more financially comfortable environment, but there is also an increased chance that they will go on to become college graduates themselves.
A study of first-generation college students conducted by the National Center for Education Statistics showed that children of college-educated parents are much more likely to complete their undergraduate degrees than those whose parents didn't go to college.
So by earning your college degree, you won't just be helping yourself. You could be helping your children and subsequent generations. The positive impact on your family might be felt for generations.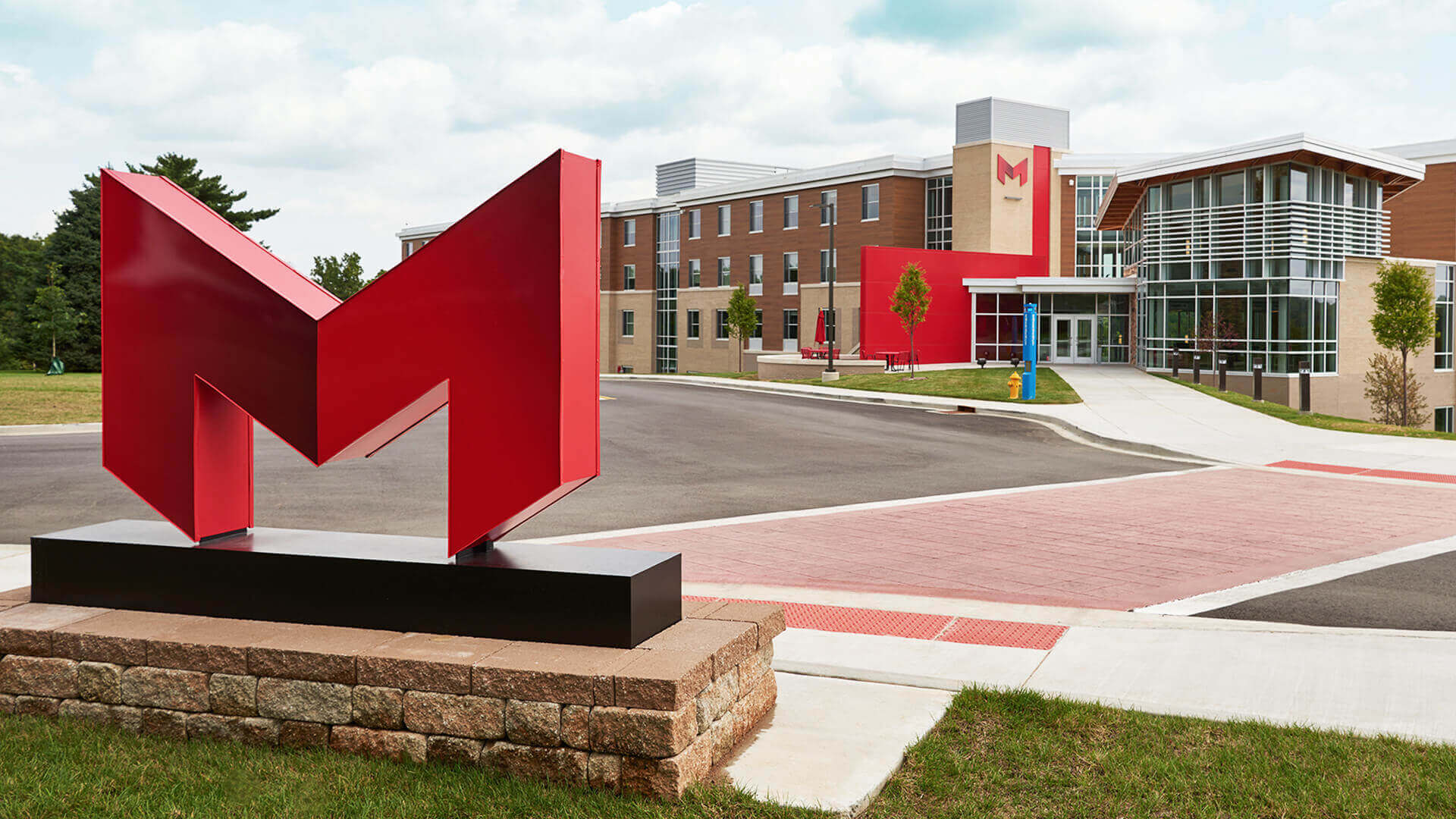 Earning a college degree may be your ultimate goal, but the road to accomplishing this can be challenging. While you're trying to get an education, you may also be working full time, supporting your family, and balancing a number of other personal and professional responsibilities. We've got your back.
150 years of supporting students like you.
At Maryville University, we understand that the first step is often the hardest, and we're here to help you succeed. We've been innovating in higher education for nearly 150 years, and as the second fastest-growing private university in the U.S., we're continuing to evolve to meet the needs of today — and tomorrow.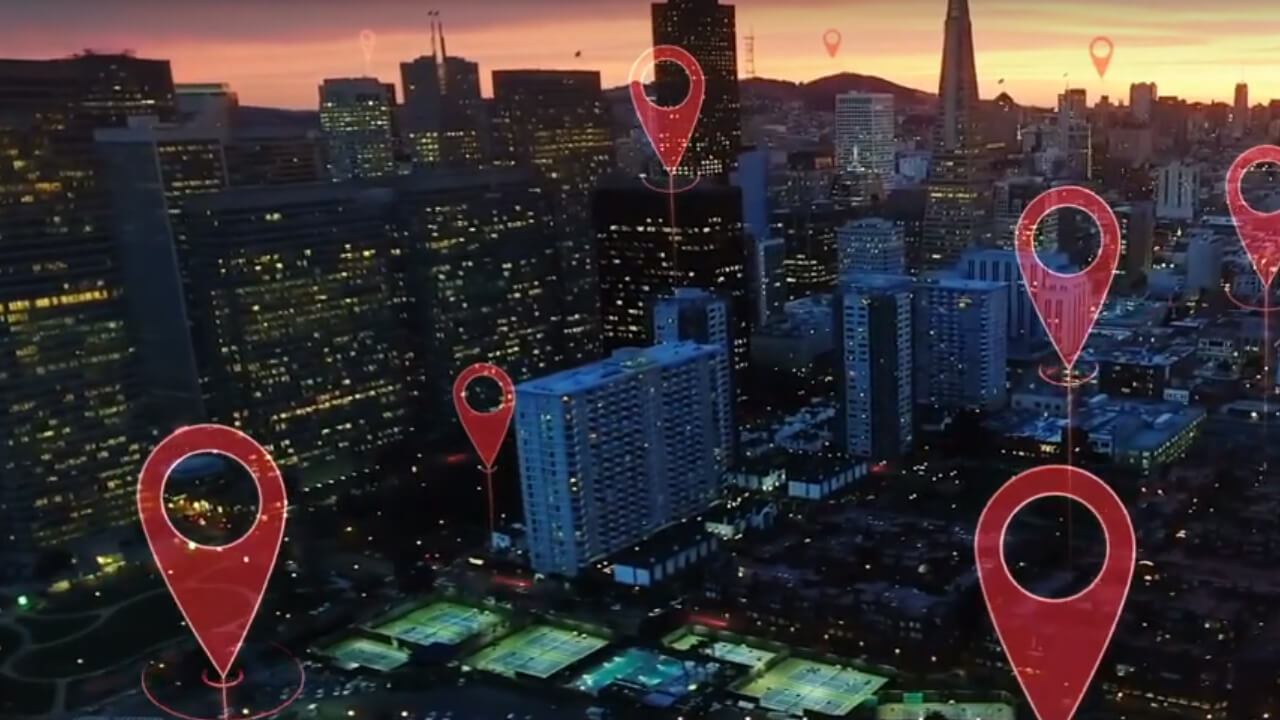 Leading the way with America's top companies.

One of the ways we're doing this is by being a leader in online education. We offer 30+ online degree programs, from bachelor's through doctorate level, so you can pursue your passion with the degree that's right for you. And with our flexible online format, you can learn on your own time, from wherever you are, when it's most convenient for you.
Our programs are designed with the goal of teaching you the in-demand skills employers are looking for to meet the needs of today's evolving economy. We have partnerships and relationships with industry-leading companies across many fields — including Boeing, Rawlings, and Edward Jones. And we design our courses and degree programs with input from top employers. We know what they want and expect from future professionals like you — because they told us.


Let's do this together.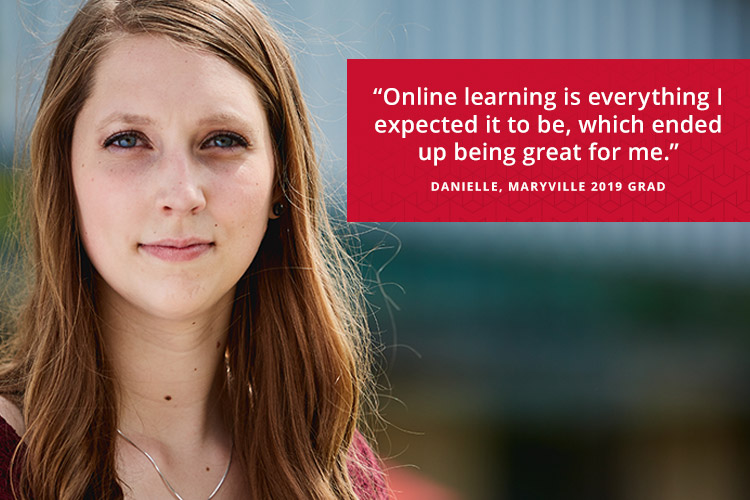 Whatever your starting point, we're here to make your experience as seamless as possible. We don't require an application fee or entrance exams for admission, and you may be able to receive credit for courses you've already completed.
And once you start taking courses, we'll be here for you every step of the way. As a Maryville student, you'll have access to a whole range of support services and resources. Depending on your degree program, these may include a student advisor, an online life coach, resume review, comprehensive tutoring, personal counseling, and mock interviews.
There's no better time than right now to make the brave decision to earn your college degree. Whether you're interested in learning more about fast-growing industries like healthcare, cyber security, data analytics, or any of our more than 30 other subject areas, we're here to help you earn the advanced credentials to take the next step in your professional journey.
Are you ready to bravely move forward? We've got your back. See where your online degree can take you, and learn more about how we can help you empower your future.
Sources:
New America | U.S. Bureau of Labor Statistics | U.S. Bureau of Labor Statistics | Georgetown University | National Association for Colleges and Employers | National Center for Education Statistics