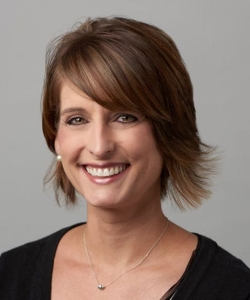 Jennifer Henry
Director of the Counseling Center
Maryville University
Academic Bio
Jennifer Henry is the director of the Counseling Center at Maryville University, a post she's held since the summer of 2004.
Henry, a licensed professional counselor, has more than two decades of experience serving college students in Missouri. She started counseling in 1999 when she graduated from the University of Missouri-Columbia with a Master of Arts in Counseling Psychology. Prior to that, Henry received a Bachelor of Arts in Psychology from Drury University in Springfield, Missouri.
Henry is passionate about helping students create positive habits and a healthy outlook on life. Her expertise spans a wide range of counseling and anxiety issues, but she is especially interested in issues of body image. Henry is passionate about engaging with students, and she frequently plans campus outreach events with students to teach positive self-esteem, body positivity, and eating disorder prevention.
Outside of Henry's work, she enjoys spending time with her family and dogs Sammie and Bonnie, riding her scooter, and can be generally seen sipping her favorite coffee.
Additional Info
Areas of Expertise:
Counseling
Clinical anxiety treatment
Body image issues and eating disorder prevention
For urgent needs and crisis response during non-business hours: Please contact the Maryville University Counseling Center Support Line at 314-529-6630. Students in crisis may call the support line to speak with a mental health professional free of charge anytime of the day or night.
Contact Info
Phone: 314-529-9556
Email: jhenry@maryville.edu
Office: University Library First Floor