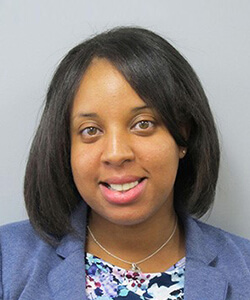 Antoinette M. Boyd
Director of Career Success & Professional Development
Maryville University
Academic Bio
Dr. Antoinette Boyd is Director of Career Success & Professional Development at Maryville University. She brings 13 years of experience in the field of employment services and career development, beginning in 2009 as an employment training specialist at the St. Louis Agency on Training & Employment (SLATE), a career & employment services specialist at St. Louis Community College, and then in 2018 as a life coach at Maryville where she became director at the Office of Career Success & Professional Development.
Dr. Boyd is passionate about connecting people to opportunities and opportunities to people. She sees her purpose as helping others realize their potential and to gain the confidence and skills needed to achieve their personal, professional, and career-oriented goals amid a constantly evolving job market. She is a big believer in using tactical initiatives and data to make informed decisions that promote student achievement in the areas of academic and career success. She utilizes engaging professional development activities to help students understand how the collective of their experiences, both curricular and co-curricular, are preparation for the workforce.
In addition, Dr. Boyd is an advocate and champion of diversity, equity, and inclusiveness in recruiting and hiring practices in higher education and the workplace, respectively, and she brings a wealth of knowledge, training, and first-hand experience to this passion. She has been certified as Associate Diversity Coach through the Coach Diversity Institute, focused her graduate research at Maryville University on the role of unconscious bias and diversity in educational faculty and staff recruitment practices, and worked with economically disadvantaged clients at the St. Louis Agency on Training and Employment to help people overcome socioeconomic barriers and achieve realistic educational and career goals.
Classes Taught:
Business Communications
University Seminar – First Year Experience (FYE) course
Prior Classes Taught:
Smart Start Student Success
Introduction to Management
Professionalism in Business
Areas of Expertise:
Career and Professional Development
Student Achievement (Academic and Career Success)
Life and Career Coaching (Associate Diversity Coach Certification)
Workforce Development
Human Resources Management and Development
Diversity, Equity, and Inclusiveness in Hiring and Human Resource Practices
Contact Info
Phone: 314-529-6571
Email: aboyd2@maryville.edu