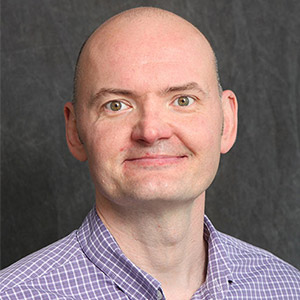 Michael Kiener

Professor of Rehabilitation Counseling
Walker College of Health Professions
Academic Bio
Michael Kiener, PhD, CRC, is a professor of rehabilitation counseling and director of the rehabilitation counseling program at Maryville University. As a counseling professional of nearly 20 years, Kiener is an advocate for a variety of underserved populations including individuals experiencing disability, homelessness, and substance abuse who are hoping to reintegrate into society and rebuild relationships. Kiener helps his clients cultivate resilience, acceptance, and self-awareness in the face of adversity to define their own version of success. Helping individuals find and maintain meaningful work is a major contributor to helping them create and sustain change. Another element of his expertise lies in teaching and learning. Kiener seeks to cultivate learning that acts as a mutual engagement between teachers and students.
Kiener stays active in the St. Louis community as a member of multiple professional organizations including Missouri Rehabilitation Association and Inclusion Coalition for Employment. He has been a faculty member at Maryville University for more than 15 years, where he received the 2012 Outstanding Faculty Award for faculty who best demonstrate excellence in the integration of teaching, scholarship, and/or service and the 2012 President's Award for Strategic Excellence: Civic Engagement, given to individuals who bring the university's core values to life. He also received recognition from President Obama for his volunteer work.
Notable Publications and Placements:
Kiener, M., S. (in press). Documenting the experiences of collegiate wrestlers participating in mental skills training. College Student Journal.
Kiener, M. S. (2019). Creating a critical thinking mindset: Using self-reflective teaching questions to enhance learning. In Sweet, C., Blythe, H., & Carpenter, R. (Eds.), It works for me with Critical Thinking A Step by Step Guide (p 13). Stillwater, OK: New Forums.
Ahuna, K. H., Tinnesz, C. G., Kiener, M. S. (2014). A new era of critical thinking in professional programs. Transformative Dialogues Teaching and Learning Journal. [Online] 7(3).
Kiener, M. S., Green, P., & Ahuna, K. (2014) Using the comfortability in learning scale to enhance positive classroom learning environments. Insight: A Journal of Scholarly Teaching 9, 36-43.
Kiener, M. S., Ahuna, K. H., & Gray Tinnesz, C. (2014). Documenting critical thinking in a capstone course: Moving students toward a professional disposition. Educational Action Research 22, 109-121.
Bertolino, B., Kiener, M., & Patterson, R. (2009). The therapist's notebook on strengths and solution-based therapies homework, handouts, and activities. New York, NY: Routledge.
Awards:
2012 Outstanding Faculty Award (Maryville University)
2012 President's Award for Strategic Excellence: Civic Engagement (Maryville University)
2010 President's Volunteer Service Award (presented by the President's Council on Service and Civic Participation in conjunction with the corporation for National & Community Service)
Classes Taught:
REHB 561 Foundations to Rehabilitation Counseling
REHB 563 Counseling Theory
REHB 604 Research Methods
REHB 664 Multicultural Counseling
REHB 565 Psychosocial Aspects of Disability
REHB 663 Career Development
REHB 568 Psychiatric Rehabilitation
REHB 605 Rehabilitation and Family
REHB 600 Practicum
REHB 601 Internship
REHB 602 Advanced Internship
Areas of Expertise:
Counseling pedagogy
Action research
Career counseling
Rehabilitation counseling
Teaching theory
Learning theory
Leadership
Contact Info
Phone: 314-529-9443
Email: mkiener@maryville.edu
Office: Walker Hall 154