What Is a Data Science Master's Degree: Benefits and Outcomes
What Is a Data Science Master's Degree: Benefits and Outcomes
What Is a Data Science Master's Degree: Benefits and Outcomes
People generate over 3.5 quintillion bytes of data on a daily basis, according to EarthWeb, and this number is growing at an astonishing rate. As technology advances and more data is created, companies will need professionals — such as data scientists — to analyze it.
Data science professionals are in higher demand now than ever before in almost every industry.
Students and professionals with a data background who are interested in graduate school and wondering what a data science degree is can explore how an innovative program, such as Maryville University's online Master of Science in Data Science, can prepare them for a successful career in the field of big data and information technology (IT).
What Is a Data Science Degree?
Businesses and companies of all sizes have access to large amounts of data. The challenge they face is structuring and organizing that data in a way that provides useful insights on important business questions, which is where data science comes into play.
A data science degree is what aspiring big data professionals pursue to learn how to collect data responsibly, manage and store it, and manipulate it to produce insights that can drive business decisions. Data science is a good major for those who wish to develop coding skills in languages such as Python, R, and SQL. A master's degree curriculum also covers concepts such as data mining, machine learning, and deep learning.
Is Data Science a Good Major? 5 Benefits of a Data Science Degree
Individuals pursuing employment in data science can earn a degree and gain experience to qualify for positions. Earning a master's degree in data science and pursuing a career in the field can result in the five benefits below.
1. An In-Demand Career
According to the U.S. Bureau of Labor Statistics (BLS), the number of jobs in the field of computer and research information science is predicted to grow by 21% between 2021 and 2031, much faster than the average growth predicted for all jobs. This growth is directly connected to the increasing demand for data collection by businesses and organizations across the country. More than 200 zettabytes of data will be in cloud storage by 2025, according to TechJury.
With that increase in data, demand for data scientists will increase as well. A data science degree is what many employers in big data, finance, and the IT fields will be looking for candidates.
2. A Necessary Field
Data science has become increasingly necessary and can make businesses and organizations more successful.
Data science benefits the finance industry, for example, by mitigating risk and fraud through recognizing and identifying unusual data points. It also helps the healthcare industry by analyzing health records to improve diagnostic processes. In the manufacturing sector, data science supports operational efficiency, examining a company's productivity and processes and using data to improve performance.
Data scientists ensure that the leaders of companies understand how to best use insights gleaned from data to create new strategies, methods, and algorithms.
3. Strong Data Science Master's Salary
After individuals earn a master's degree in data science, they may be able to command a higher salary. According to the BLS, computer, and information research, scientists earned an annual median salary of $131,490 in 2021. Salaries vary by industry, location, experience, and education level. The lowest-paid 10% of professionals in the field earned approximately $74,210, while the highest-paid 10% earned more than $208,000. A data science master's salary often varies based on geographic location, industry, years of experience, and other factors.
4. Many Open Positions
Because a data scientist needs to have specialized skills, many positions remain open until they can be filled by experts. Those who are qualified for data scientist roles have the opportunity to step into highly sought-after positions. Growth in openings is driven by an increased need for data collection, mining, and analysis to help companies understand their customers and better protect their data, according to the BLS.
5. Constant Innovation
Working in data science allows professionals to regularly improve their data collection and analysis skills and methods. Data scientists improve company efficiency by:
Troubleshooting
Doing risk assessment
Offering predictive analysis
Managing manufacturing issues
Addressing target audiences
Monitoring customer experiences
A data science degree is what gives students a foundation in the field, but the learning process doesn't stop there. As data mining becomes more complex, data scientists innovate beyond what's learned in the classroom. The more insight that the professionals can glean from data, the more they can help clients solve important business problems, such as how to improve product relevance or tailor services to specific audiences.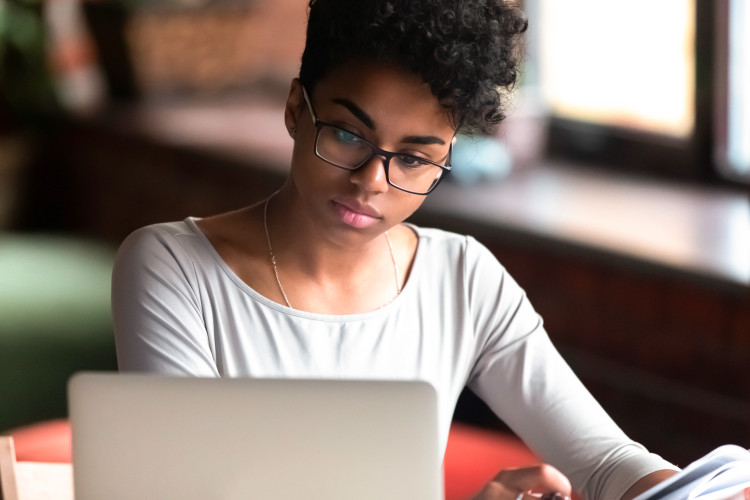 What Can You Do with a Data Science Degree?
Almost every industry needs data science professionals. Many industries have adopted the use of data science, including finance, healthcare, energy, telecommunications, retail, manufacturing, agriculture, and insurance, according to 365 Data Science. Other industries in need of data scientists include education, technology, entertainment, and media. Companies and organizations rely on data scientists to help them predict and make decisions about products and consumers.
Specific careers for data science graduates to pursue include the following:
Master of Science in Data Science Program Goals and Curriculum
The key objective of a master's in data science degree program is to help students develop in-demand skills in areas such as coding, data analysis, and statistical design.
Data scientists identify valuable information in structured, unstructured, and semistructured data, and these skills apply to almost every field. An advanced degree program, such as a master's in data science, can prepare graduates for a career in a wealth of industries.
Maryville's curriculum offers graduate students a "comprehensive understanding of the ever-changing landscape of data collection and interpretation" through its 36 credit hours. Subject areas include the following:
Math Modeling
R Programming
SAS Programming
Predictive Modeling
Text Mining
Big Data Analytics
Experimental Design
Data Visualization
Statistical Modeling
The degree program is project-based, allowing students to gain hands-on experience with real-world programming and machine learning.
Pursue a Career in Data Science
In response to explosive growth in the availability of useful data, companies and organizations seek qualified data science professionals. Individuals earning an advanced degree can reap the benefits of a rewarding career, from the satisfaction of working in a necessary field to qualifying to earn competitive salaries. Data science is a good major for those who wish to excel in the field of technology.
If you're exploring the option of earning an advanced degree in data science, learn more about Maryville's online Master of Science in Data Science degree program. Discover more about what you can do with a data science degree and how the program can help you pursue your goals as a data science professional.
Recommended Readings
Data Science vs. Computer Science: Career Differences
Sources:
365 Data Science, "The Best Industries for Data Science Specialists"
EarthWeb, "How Much Data Is Generated Every Day in 2023? (New Stats)"
Simplilearn, "Why Data Science Matters and How It Powers Business in 2023"
TechJury, "How Much Data Is Created Every Day in 2023?"
U.S. Bureau of Labor Statistics, Computer and Information Research Scientists
Be Brave
Bring us your ambition and we'll guide you along a personalized path to a quality education that's designed to change your life.