Emerging Hybrid MBA Skills in Demand
Emerging Hybrid MBA Skills in Demand
Emerging Hybrid MBA Skills in Demand

The world economy continues to rapidly progress in response to innovation as well as to unexpected changes (e.g., the COVID-19 pandemic). With the expanding advantages of virtual technologies, companies of all types and institutions of higher education are increasingly adapting to an evolving online workplace and learning environment. During these times of rapid transition, emerging hybrid MBA skills are in demand, as organizations look to candidates who are comfortable leading others through difficult situations across a range of business environments.
For those interested in pursuing an online MBA, it is crucial to consider the systematic transition many companies and organizations have made. Alongside management and leadership skills, many businesses are looking for MBA graduates who have additional expertise in areas such as information technology or health administration. By building on their individual strengths and interests, graduates can learn targeted skills and increase their value to modern organizations, thereby becoming desirable assets in a rapidly changing workplace.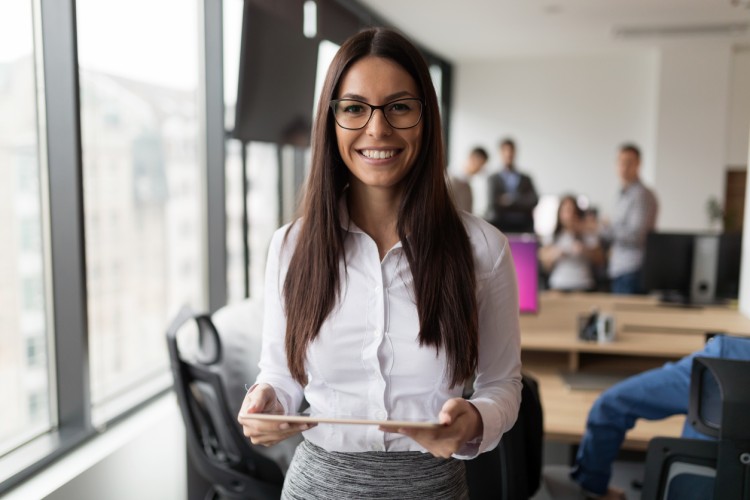 What Is the MBA Hybrid Model?
As modern companies adapt to shifts in the global economy, such as the movement toward the work-from-home (WFH) model, it is essential that MBA graduates are equipped to tackle these challenges. The MBA hybrid concept addresses these changes by combining traditional business courses with focused operational knowledge, bridging the gap between technological expertise and interpersonal communication and preparing students with a broader variety of skills.
Hybrid MBA skills are in demand because they produce candidates who bring practical knowledge along with leadership and management expertise. Graduates with specialized skills can make a greater impact in an organization, taking on leadership roles alongside operational responsibilities. By being able to transition between roles in an evolving workplace, individuals can efficiently collaborate with team members without sacrificing quality or creativity.
The Top Skills of an MBA Hybrid Model
The coronavirus pandemic escalated an already growing need for technological proficiency. The entirety of many businesses were transferred online, urging organizations to seek candidates with the ability to innovate and adapt to these changes.
In combination with traditional MBA experience, modern companies are looking for candidates with emerging hybrid MBA skills that include the following.
Strategic Thinking and Problem Solving — the ability to think critically about an issue and decide the best course of action in fields such as cybersecurity or project management. Many organizations seek innovative employees who can recognize all angles of an obstacle. Technical skills and knowledge can enable individuals to forecast trends and suggest alternatives that may not yet have been considered.
Networking and Communication Skills — the ability to collaborate and manage effectively as a leader or team member. Graduates with strong interpersonal and presentation skills are able to oversee projects and make a valuable impact in an organization. Specializing in human resource management or project management can emphasize these areas.
Leadership and Business Strategies — in-depth knowledge of the business landscape, and the ability to adapt and make informed decisions and strategies. Many companies seek candidates who have marketing, financial, or administrative specialties that include trend forecasting to anticipate upcoming challenges.
Data Analysis and Risk Management — a solid understanding of information technology and the ability to analyze data and information. In fields such as cybersecurity, this entails the ability to both manage risk as well as think ahead in building systems that anticipate and handle breaches and protect sensitive information.
Organization and Attention to Detail — the ability to manage multiple projects, teams, and tasks. Across industries, organization, time management, and attention to detail are critical. Whether it be in accounting and finances, cybersecurity, or project planning and management, graduates must have systems and skills in place that ensure nothing is overlooked.
With the success of many modern organizations relying heavily on a strong digital presence, many hiring managers look to MBA graduates who possess technical and advanced data skills, strong communication skills, and can step directly into their roles. With a focused technical approach, MBA graduates can enter the workforce prepared to be business leaders in an ever-changing landscape.
The Future Impact of Hybrid Skills
As companies look to the future, it is important to hire candidates who are not only equipped to excel in the current socioeconomic environment, but those who are forward thinkers. Successful candidates today combine traditional management skills with technological knowledge and specializations that are equally fundamental to adapting in an evolving business environment.
While we can attempt to predict and plan for future trends, there will always be unexpected challenges, making individuals who are both versatile and highly innovative all the more valuable. Those who are looking to move forward in their career would do well to choose a program that focuses on hybrid MBA skills. Such a program provides an education based in ingenuity that opens new doors, allowing students to pursue a wide variety of business opportunities.
Learn the Skills for a Brighter Tomorrow
While the demands of the workplace continue to adapt and evolve in response to changing technologies and economic landscapes, forward thinkers and their ability to face new challenges have never been more valuable.
With its innovative online program, six start times per year, and the flexibility to choose from 12 specialized concentrations, Maryville University's online MBA was created to help you succeed.
Whether your interest lies in cybersecurity, software development, health administration, emerging and digital media, or another area, the online Maryville MBA combines traditional management courses with specialized instruction in today's most in-demand fields.
Discover what you can do with an MBA from Maryville University today.
Recommended Reading
Soft Skills: Why Businesses Crave Them
Sources
Graduate Management Admissions Council, "The Soft Skills That MBA Programs Help Build"
Hartford Business Journal, "Survey: CEOs Predict Hybrid Remote-Work Model Post-COVID"
Investopedia, "Five MBA Skills Employers Look for in Grads"
Investopedia, "Part-Time vs. Full-Time MBA: What's the Difference?"
Payscale.com, Master of Business Administration (MBA) Degree
Be Brave
Bring us your ambition and we'll guide you along a personalized path to a quality education that's designed to change your life.