How-To Guide: Earning an Online Master's in Accounting for Non-Accounting Majors
How-To Guide: Earning an Online Master's in Accounting for Non-Accounting Majors
How-To Guide: Earning an Online Master's in Accounting for Non-Accounting Majors

Earning an online master's degree in accounting enhances the knowledge and skills of aspiring accounting professionals, helping them gain leadership positions in an ever-expanding industry. Maryville University's online master's in accounting for non-accounting professionals prepares those without a background in accounting for a higher-level education through the bridge program. Students looking to open their career potential to a host of exciting positions in the industry should consider an online master's in accounting degree.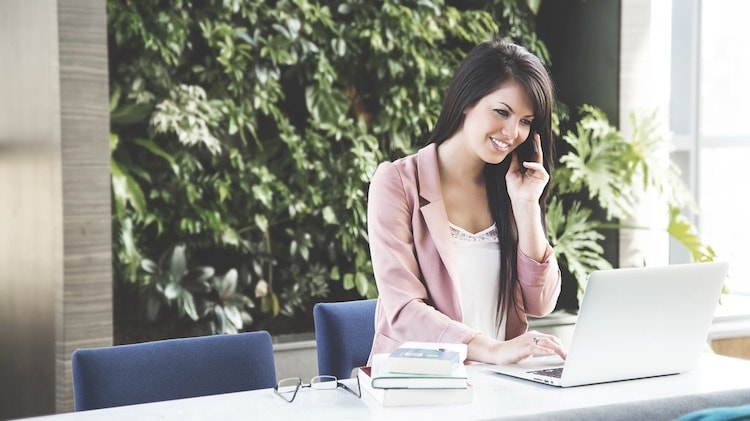 What a Master's in Accounting Degree Entails
The online Master of Science in Accounting at Maryville provides students who have a desire to excel in business, accounting, or finance the opportunity to participate in industry-relevant accounting courses taught by experts in the field. Through in-depth analysis of strategic accounting issues and advanced auditing techniques, future professionals gain an understanding of the major role accountants play in guiding businesses through economic changes and helping them stay competitive and profitable.
The bridge program is available to help make an online master's in accounting accessible to non-accounting majors, helping them develop fundamental business knowledge. It's also beneficial for establishing essential accounting skills such as tax preparation, financial reporting, managerial accounting, business statistics, and auditing.
In anticipation of the upcoming changes to the Certified Professional Accountant Exam (CPA Exam), we made comprehensive updates to our entire curriculum, including the bridge program. To address the new requirements in each CPA jurisdiction, we added coursework in principles of taxation, financial data analytics, and accounting information systems (AIS).
Maryville's revamped program curriculum features three CPA-focused specializations, so you can choose a track that fits your accounting goals and interests: Business Analysis and Reporting, Information Systems and Controls (coming Spring 2023), or Tax Compliance and Planning (coming in Fall 2023). Our program also incorporates Becker CPA Exam preparation courses designed to give aspiring professionals an affordable and useful way to study and familiarize themselves with the necessary concepts for passing the test and becoming CPA-certified accountants.
Why Earn a Master's in Accounting Online?
An online master's in accounting degree is both comprehensive and convenient. Online classes are designed to give students access to an innovative program with course material at the forefront of the accounting industry. The benefit is that it's entirely accessible online with no campus visits required. This is a great benefit to professionals looking to advance their education and enhance their skills while working around a busy schedule.
Courses begin in fall, spring, and summer and online graduate students have access to professional faculty and 24/7 technical support, who are dedicated to providing flexible assistance when needed.
Master's in Accounting Program Requirements
The online master's in accounting program offered at Maryville University is ideal for dedicated students determined to graduate and succeed in their professional careers. To be eligible for enrollment, students need to fulfill admission requirements, which include the admissions application process, holding a bachelor's degree from an accredited institution, providing official transcripts, and writing a personal statement explaining graduate qualifications. Prospective students must also have a cumulative GPA of 3.0 based on a 4.0 scale. Upon admission, students have the opportunity to graduate in as few as 10 months and sit for the CPA licensure.
This online master's in accounting program is also ideal for non-accounting majors.
The bridge program is available to students with a bachelor's degree in a field other than accounting. Prerequisite courses for the bridge program are Computer Applications and College Algebra. Students may be required to complete up to 30 credits of bridge courses to prepare them for the online master's in accounting curriculum and to sit for the CPA exam.
Courses Designed to Help Non-Accounting Majors Excel
Non-accounting majors, as well as those with an accounting degree, benefit from the courses offered in the Maryville's online master's in accounting program. The curriculum provides coursework in essential business and accounting principles. Additionally it provides advanced modern accounting and complex business practices for professionals looking to gain greater responsibility and leadership skills within their chosen industry.
The following are courses Maryville offers for this degree:
Strategic Accounting Issues. Accountants and finance professional have a considerable influence on the growth and success of the businesses and organizations they work for. This course addresses the role of accounting for making strategic business decisions and achieving organizational goals. It also covers the concept of corporate governance, which encompasses the relationships between major stakeholders, such as the board of directors, shareholders, managers, employees, customers, and others who determine the performance and goals of an organization. Other topics covered include the Sarbanes-Oxley Act and ways in which management, auditors and the audit committee interact.
Tax Planning and Decision Making. Understanding the tax system and the tax planning process for individuals, corporations and other organizations is requisite for professionals working in the accounting field. This course is designed to provide an overview of fundamental tax concepts, common regulations, corporate and partnership taxation, and tax planning for individuals. Students gain a working knowledge of the tax system framework, flow-through entities and corporations, the taxation of sole proprietorships, and the tax treatment of investment assets and fringe benefits.
Survey of Business. There are certain basic business concepts that professionals working in a business, including accountants and finance professionals, must thoroughly understand. This survey course explores the structures, purposes, and major roles of business operations for accounting majors. It will provide an overview of business, consumer, and government relationships within a global economy. Topics covered in this course include accounting and financials, roles and responsibilities of management, and marketing strategies.
Accounting professionals are critical to the success of an organization. Businesses are defined by their financial health and accountants and finance professionals ensure the numbers are in order and the revenue, profits, expenses, and value of a company are properly managed. An online master's in accounting degree for accounting and non-accounting majors alike can pave the way for leadership roles in accounting and business.
Earn Your Master's in Accounting from Maryville
A non-accounting major doesn't have to hold you back from pursuing a master's degree in accounting. Find out how Maryville University's online Master of Science in Accounting program can help both accounting majors and non-accounting majors prepare for accounting career opportunities.
Sources:
Maryville, Online Master's in Accounting Curriculum
Maryville, Online Master's in Accounting
Maryville, Online Accounting Degrees
Be Brave
Bring us your ambition and we'll guide you along a personalized path to a quality education that's designed to change your life.