The Top Four Accounting Firms: Who are They and Why Work for Them
The Top Four Accounting Firms: Who are They and Why Work for Them
The Top Four Accounting Firms: Who are They and Why Work for Them

As an eager accounting professional, you may have your sights set on working for one of the industry's top four accounting firms since they offer positions that can provide you with invaluable experience and add substantial prestige to your resume.
But working for one of these firms requires an excellent education, high-level proficiency in accounting and business strategy, and essential skills and character traits.As you work toward a master's in accounting online and consider your next career move, make sure you understand the pros and cons of working for a Big Four accounting firm.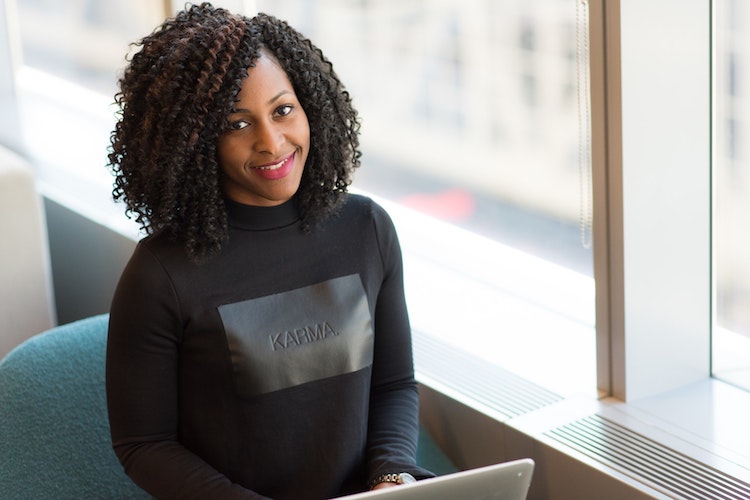 Meet the Big Four accounting Firms.
Together, the top four accounting firms, known as the "Big Four," handle the majority of accounting and auditing services around the globe. Earning a position at any of these firms can pave your path as a young accountant and allow you to work on dynamic projects while growing your professional network.
Each of the top four accounting firms is prestigious and can enhance your resume or CV. While these firms all have a global presence and an international client base, each firm has distinct characteristics and specialties that distinguish its business from the rest.
Deloitte
Headquartered in New York City, Deloitte is the most influential accounting firm in the world. Over the last 150 years, the firm has either merged with or acquired smaller companies, resulting in the accounting powerhouse that it is today.
According to eFinancialCareers, Deloitte generates global revenues of $35.2 billion per year, second only to PricewaterhouseCoopers (PwC). Deloitte, however, employs more than 225,000 professionals, making it the largest accounting firm in the world.
PricewaterhouseCoopers
Considered second among the four biggest accounting firms around the globe, PricewaterhouseCoopers (PwC) originated in London. The firm has also merged with others and changed names several times since 1849, and today it employs nearly 210,000 professionals in its international offices.
As of 2015, PwC was the world's most financially successful accounting firm, with annual revenues of $35.4 billion.
Ernst & Young (EY)
Known as the third-ranking global firm, Ernst & Young (EY) has offices in more than 150 countries around the world. The firm employs over 211,000 accounting and auditing professionals, who generate revenues of $28.7 billion per year.
Though EY isn't yet the top accounting firm globally, it demonstrates strong potential for continued expansion. As eFinancialCareers states, EY has experienced the largest revenue growth, with an increase of 11.6% between 2014 and 2015.
KPMG
Known as the world's fourth-ranking accounting firm, KPMG has grown steadily since 1911, merging with major firms and acquiring smaller ones on its path to international success. This major-four accounting firm has nearly $24.5 billion in revenue per year, and employs almost 175,000 professionals in about 150 nations.
Of the Big Four, KPMG's growth rate is on the lower side, at 8% from 2014 to 2015.
Know the pros of working for a top-four accounting firm.
Working for a Big Four accounting firm has more benefits than just the paycheck. If you decide to pursue a position at one of the world's largest accounting firms, you can look forward to comprehensive training, diverse specializations, career growth, networking opportunities, and plenty of office lifestyle perks.
On-the-Job Training
The Big Four accounting firms tend to have high expectations for their employees, but they also offer ample training opportunities to help you meet your goals.
For instance, Deloitte University serves as an in-house training center that offers programs, seminars, and internships for employees. PwC also offers a range of training and educational opportunities, and the firm even makes some of its courses available if you're seeking continuing professional education (CPE) credits.
Diverse Specialties
As you may expect from such powerful businesses, the top four accounting firms provide numerous services for their clients. They seek out highly skilled accounting professionals like you who have a long list of specialties to meet an array of client needs.
For instance, PwC specializes in auditing, while Deloitte focuses on consulting. KPMG is known for its tax specialty, while EY provides advisory and assurance services.
Regardless of your accounting specialty, you can likely find a Big Four accounting firm position that matches your focus.
Growth Opportunities
All of the top accounting firms encourage growth and provide opportunities to advance in the company.
According to Hamza Ali on LinkedIn, the largest firm accounting associates tend to receive promotions or move on to other roles in the industry. That means, as an aspiring accounting professional, you can anticipate an annual raise and continued career growth, depending on performance.
Regardless of whether you stay with one firm or take your skills elsewhere, your positive performance at any of these major four accounting firms can help you earn new career opportunities in the future.
Understand the cons of taking a job With a top-four accounting firm.
Lucrative career opportunities could arise from working with a top-four accounting firm, but it's also important to be aware of the risks.
Working for these demanding organizations can have a negative impact on your personal life. While working at one of the world's biggest accounting firms, you may struggle to strike a balance between your professional and personal life because of the high-pressure nature of your work. Additionally, a competitive corporate culture, where employees feel pressured to perform at a higher level than their peers, can also have a negative impact on your personal health and professional well-being.
Work-Life Balance
Whether you're a new accounting associate or aiming to be a senior partner, there's a chance that you may feel compelled to long work hours at the Big Four firms, as discussed on LinkedIn.
Hours can stretch even longer during tax season and other busy times of the year, which can make it difficult to maintain a healthy work-life balance.
While many Big Four accounting firm employees receive generous paid time off (PTO) packages, you may find it difficult to fit days off into their demanding work schedules. Before you decide to work for one of the top four accounting firms, it's important to consider your personal life commitments and whether you're willing to sacrifice them for this profession.
Corporate Culture
The corporate culture varies from firm to firm, but current and former employees share certain concerns that are consistent across the industry. For instance, eFinancialCareers reports that the culture at Deloitte can be formal, while the environment at EY can be competitive.
If you're planning to seek career opportunities at one of the four largest accounting firms you should be prepared for high-intensity environments that are formal, demanding, and competitive.
If you're seeking a more casual and friendly corporate culture, you should question if a Big Four firm is the right choice for you.
Develop the essential skills that top-tier accounting firms require.
To excel at a top-four accounting firm, you'll need more than a bachelor's degree from a prestigious college or university. A graduate-level degree can help tremendously, but that's not the only requirement.
Big Four firms look for specific character traits and professional skills that will help you rise above the competition and flourish in your career, leading to continued success for the firms. Innovation, international vision, and natural leadership are a few of the qualities these firms are looking for from you.
Innovation
The world's biggest accounting firms rose to the top by devising new strategies and offering advanced services. According to Bright Network, if you want to stand out at one of these firms, you should embrace innovation and work hard to develop creative solutions for the accounting and auditing concerns clients have.
While the corporate culture can be competitive in nature, sharing your bright ideas can persuade others to see how new strategies can positively impact the organization.
International Skills
The top four accounting firms are all international companies and have clients with offices around the globe.
To work with many international clients, you may need to master one or more languages in addition to English. Multilingual associates are assets to a major accounting firm and will likely experience more career growth as a result.
In addition to speaking different languages, it's also important to be cognizant of recent economic and political developments abroad. This awareness of global events can help you identify new business opportunities.
Leadership
At most Big Four accounting firms, associates can climb the ranks quickly. Natural leadership in action is essential if you're wishing to advance in your career.
In the office, step up to mentor entry-level employees or take charge of in-house teams to demonstrate your leadership abilities. Mastering leadership can also help you excel at developing financial strategies and creating long-term accounting plans for clients.
Explore your education options and prepare to advance as an accountant.
As a professional seeking a prestigious career in the accounting industry, your career is important to you.
Whether you choose to go after a career with a Big Four accounting firm or take your accounting skills elsewhere, your master's degree in accounting can help you build proficiency and understanding across a variety of competencies.
If you're ready to learn more about how your graduate degree can help you build the accounting career you want, check out Maryville University's online Master of Science in Accounting.
Sources
eFinancialCareers, "Deloitte, PWC, KPMG & EY. Are the Big Four All the Same?"
eFinancialCareers, "How to Get an Accounting Job at the Big Four"
eFinancialCareers, "Why You'll Love and Hate Life at PwC, Deloitte, EY, and KPMG"
Be Brave
Bring us your ambition and we'll guide you along a personalized path to a quality education that's designed to change your life.