How to Become an Auditor
How to Become an Auditor
How to Become an Auditor

Auditors are business professionals who ensure that financial statements are accurate and comply with corporate and legal guidelines. Organizations in many industries hire auditors to protect not only the business itself but also investors and employees. Government agencies and accounting and consulting firms are among the organizations that work with auditors to ensure that public funds are being used appropriately. Read on for an overview of what auditors do, how to become an auditor, and average auditor salaries.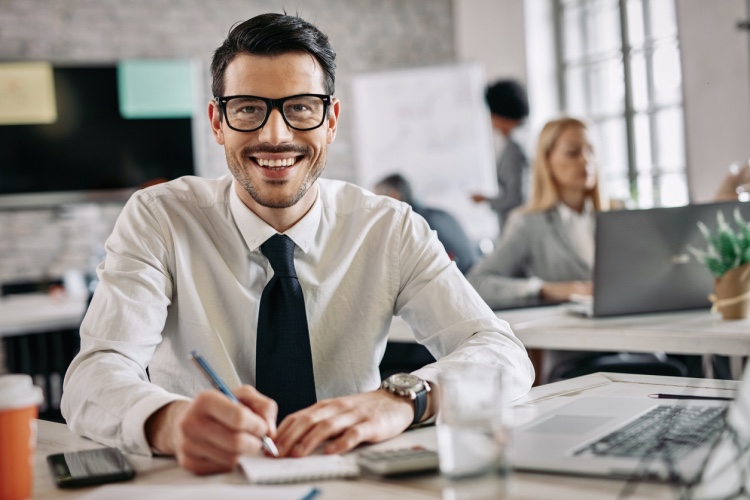 What Does an Auditor Do?
Auditor responsibilities include detecting fraud; recommending accounting control improvements; and helping businesses follow finance, tax, and banking laws while ensuring effective and efficient financial management.
There are two types of auditors: internal and external. Internal auditors are employees, whereas external auditors are not employed by the government or business entity that they're auditing. Both types of auditors must be unbiased and objective.
External auditors at federal and state governments protect taxpayer money by examining the financial records of organizations and government agencies and departments and ensuring proper and lawful use of public funds. For example, the National Institutes of Health sends auditors to public and private research organizations to ensure the appropriate use of taxpayer funds for specific programs. In some states, auditors routinely review city, town, and village government finances and assess criminal and civil penalties if funds are misused or mismanaged.
Auditors in specialized fields might need to become well versed in financial laws specific to an area or industry. Other auditors are responsible for determining whether a company is meeting the performance goals set by its board of directors.
Auditors must adhere to standards of practice — for example, internal auditors follow the standards set by the Institute of Internal Auditors. Government auditors follow U.S. Government Accountability Office guidelines. U.S. public companies must hire an auditor at least once a year to ensure accordance with generally accepted accounting principles (GAAP).
Steps to Become an Auditor
The combination of a strong educational background, professional certification, and solid work experience can lead to success in the accounting profession. Here is an overview of the key elements involved in this career path.
Step 1: Get an Advanced Education
To become an auditor, you'll need at least an undergraduate degree in accounting. Being proficient in the use of databases and spreadsheets can be helpful. Those seeking this profession must also have good communication skills and a deep understanding of economics and finance.
An online master's degree in accounting or business administration can also help an aspiring auditor stand out from the crowd. Such degree programs provide students with a high level of instruction in accounting methods and data analysis. Additionally, a master's degree in accounting can prepare students to take the CPA exam, positioning them for challenging and competitive career opportunities in auditing.
Step 2: Gain Experience
Individuals interested in how to become an auditor should take advantage of any opportunity to gain real-world experience. As they pursue their career aims, they may work in various types of junior-level accounting and auditor roles. In the first several years of their career path, their main activities may involve providing support for several clients. As they gain experience, they acquire essential skills that can prepare them for the next phases in their career as an auditor.
Earning a CPA certification can help accelerate an aspiring auditor's path to the top ranks of an organization. With about five years of experience, an auditor can move into a higher-level role, such as budget director and auditing manager, and even consider opening an accounting services firm. About a decade of experience and an advanced degree can help aspiring auditors to set themselves apart for leadership roles, including controller, treasurer, and financial vice president.
Step 3: Expand Knowledge and Skills Continually
College coursework and real-world experience are essential in helping auditors reach their career goals. It's also important for auditors to stay current on industry trends. They can expand their knowledge and skills by keeping up-to-date on the latest business and financial news by subscribing to publications such as The Wall Street Journal.
Joining professional organizations, such as the Institute of Internal Auditors (IIA) and the American Institute of CPAs (AICPA), can help auditors stay current with standards, as well as provide opportunities for networking and professional development.
Step 4: Acquire Certification and Licensing
Auditors must be certified by the state in which they'll be working, and requirements vary. To work for a publicly traded company requires becoming a CPA and then obtaining a state license. Becoming a CPA is often a good career move, and many employers will pay for the CPA exam, the Uniform CPA Examination. Getting a CPA license requires completing 150 semester hours of college courses. However, this can be done while pursuing an online master's degree in accounting. For example, if a master's student already completed 120 hours of college credit at the undergraduate level before starting their graduate program, they would only need to complete 30 credits for their master's degree to be eligible to take the CPA exam.
Once certified as a CPA, auditors will often take additional courses to make themselves more qualified to employers. For example, the IIA offers courses in different professional and auditing fields to internal auditors with more than two years of experience. These courses can enable internal auditors to obtain additional skills and knowledge that can help them pursue more competitive career opportunities.
Auditor Salaries
Students wishing to pursue a career as an auditor can expect to work more than 40 hours a week, especially during tax season and at the end of the fiscal year. The median annual salary for auditors and accountants was $70,500 as of May 2018, according to the U.S. Bureau of Labor Statistics (BLS). Auditors and accountants who work in the insurance and finance fields earn an average of more than $74,000, while those who work for the government earn about $68,000.
Employment Outlook for Auditors
Students wishing to pursue a career as an auditor will enter a growing field fueled by an increase in globalization and the ever-changing tax and regulatory climate. According to the BLS, employment of auditors and accountants is expected to grow by 6% from 2018 to 2028. That means projected employment will top 1.5 million.
Technological advancements will likely shape the way auditors and accountants do their jobs in the years ahead. While some job duties are becoming more automated, the use of technology is unlikely to reduce the number of auditing jobs, according to the BLS. Instead, it should enable auditors to become more productive and take on more complex responsibilities.
Explore Your Career Options
Maryville University's online Master of Science in Accounting degree program offers students the educational foundation they need to advance down the path toward a gratifying career. The curriculum is well suited for not only those pursuing a career as an auditor, but also those who want to become a CPA, financial manager, actuary, business executive, or budget analyst, among other professions. Visit Maryville's master's in accounting page to learn more.
Recommended Reading
Are Accountants in High Demand? A Look at the Numbers
4 Reasons to Get Your Master's in Accounting Online
The Keys to a Successful Audit from Start to Finish
Sources
The Institute of Internal Auditors, Certification
U.S. Bureau of Labor Statistics, How to Become an Accountant or Auditor
U.S. Bureau of Labor Statistics, Pay
U.S. Bureau of Labor Statistics, What Auditors and Accountants Do
U.S. Government Accountability Office, "Government Auditing Standards, 2018 Revision"
Be Brave
Bring us your ambition and we'll guide you along a personalized path to a quality education that's designed to change your life.