Youth Counselor Job Description, Salary, and Career Outlook
Youth Counselor Job Description, Salary, and Career Outlook
Youth Counselor Job Description, Salary, and Career Outlook
Children often need someone to talk to when they're trying to process a major life event, such as being bullied, moving to a new state, changing schools, or dealing with the death of someone close to them or a divorce in the family. Their problems affect not only how they act and feel but also how they perform in school.
Individuals who want to help kids work through their challenges are likely to be drawn to a career as a youth counselor. Enrolling in a bachelor's degree program, such as an online Bachelor of Social Work (BSW) from Maryville University, is an important first step toward achieving this goal. Completing a degree can provide aspiring youth counselors with the knowledge and skills they'll need to help youth who are suffering from sadness, anger, stress, low self-esteem, or grief.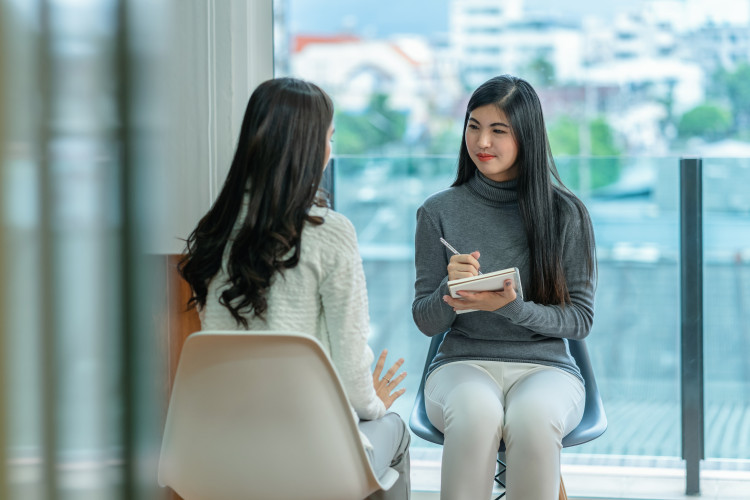 Where Do Youth Counselors Work?
Youth counselors work in a wide array of settings, such as elementary and high schools, mental health facilities, juvenile detention and foster care facilities, and private practices. Although most professionals in this field work full time, Monday through Friday, in some settings, such as inpatient facilities, they may need to work during evenings, weekends, and holidays.
What Do Youth Counselors Do?
Whether they include working in group residential homes, hospitals, clinics, or schools, youth counselor job descriptions outline a variety of duties. Some common day-to-day tasks of youth counselors may include the following:
Conducting intake interviews with clients and families
Developing treatment programs
Mediating conflicts between clients and their parents
Analyzing clients' individual needs and requirements
Assisting with crisis intervention
Writing progress and evaluation reports
Completing client paperwork
Monitoring clients' progress
Modifying treatment plans as needed
Fundamental Skills for Youth Counselors
Aspiring youth counselors must develop a variety of skills to be successful in this career path. Examples of skills include the following:
Active listening. Youth counselors must provide clients with their undivided attention. This helps clients feel not only as if they're being heard but also that their counselors understand their problems.
Analytical thinking. Professionals who choose this career path must be able to gather and process information from their clients. Strong analytical and processing skills can help youth counselors draw logical conclusions about their clients' problems.
Empathy. Youth counselors often work with clients who are dealing with difficult and stressful situations. Professionals in this field must be compassionate and empathetic to their clients' struggles.
Critical thinking. Youth counselors must develop treatment plans for their clients. If the first treatment plan doesn't work, they must have the ability to determine what parts of the treatment plan are working.
Organization. Youth counselors must be able to effectively manage their caseloads. They need to keep track of various appointments, take clear and concise notes, and manage their clients' progress.
Salary Range for Youth Counselors
The U.S. Bureau of Labor Statistics (BLS) classifies youth counselors as mental health counselors. As of May 2019, the median salary for people working in this occupation was $46,240. Earners in the top 10%, who have additional experience and/or have completed an advanced education, reported annual earnings of more than $76,080.
Youth Counselor Job Outlook
Data from the BLS indicates that employment of professionals in this field is expected to grow by 22% between 2018 and 2028, which is much faster than what's projected for the average of all occupations. Most positions in this field require at least a bachelor's degree, although a master's degree and an internship may be needed for those who are interested in pursuing advanced career opportunities.
Your Path Toward a Career as a Youth Counselor Starts at Maryville
Students who are drawn to a career that's in line with a youth counselor job description must start by developing the skills they'll need to be successful. They must understand how to teach resilience and perseverance and how to help clients grow from challenging circumstances.
Completing an education, such as an online BSW from Maryville University, can provide students with the foundational knowledge they'll need to succeed as a youth counselor. This dynamic online program features coursework in both human behavior and cultural competency, and it is designed to teach students how to work with individuals, families, groups, organizations, and communities. Upon completion, graduates often find that they're prepared to help youth who are suffering from issues that disrupt their daily lives. Let's be brave together. Discover how Maryville's online BSW program can help prepare you for a career as a youth counselor.
Sources:
Houston Chronicle, "A List of Skills Needed to Become an Effective Counselor"
Houston Chronicle, "Qualifications for a Youth Counselor"
Houston Chronicle, "What Does a Youth Counselor Do?"
JobHero, Youth Counselor Job Description
U.S. Bureau of Labor Statistics, Substance Abuse, Behavioral Disorder, and Mental Health Counselors
Be Brave
Bring us your ambition and we'll guide you along a personalized path to a quality education that's designed to change your life.