Social Work Case Manager Job Description
Social Work Case Manager Job Description
Social Work Case Manager Job Description
Social work case managers undertake a range of key responsibilities that relate to healthcare and mental well-being. They coordinate care plans for individuals and families who need mental health, housing, medical, and other services. They also work in one of the fastest-growing career fields.
According to the U.S. Bureau of Labor Statistics (BLS), social work jobs are projected to grow 13% from 2019 to 2029. This growth is due partly to an aging population that needs more patient services, and to the increased focus on treating people with substance abuse issues rather than seeking their incarceration.
The COVID-19 pandemic further highlighted the need for social services, as high unemployment and housing and food insecurity impacted more people. An education in the fundamentals of social work is an excellent foundation for individuals interested in this in-demand career.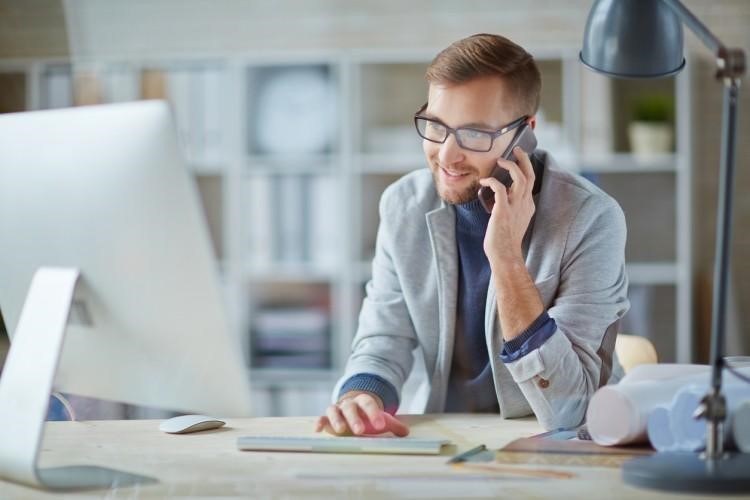 What Do Social Work Case Managers Do?
Social work case managers act as care coordinators and managers. They evaluate the needs of clients (individuals, families, children, etc.), identify the services needed, and create a plan to provide that care. Case managers may also be responsible for evaluating the effectiveness of the care plan and services.
The main difference between social workers and case managers is the delivery of services. While case managers may do some limited intake counseling, their role is to manage the delivery of services, rather than perform social work tasks. Once they have identified clients' needs and created a care plan, they turn over the delivery of that plan to professionals such as medical doctors, counselors, and others.
Social work clients can have complex needs, stemming from mental and physical health issues, housing and food insecurity, transportation needs, and more. The care plans that social work case managers develop can involve meeting any one or all of these needs.
Typical case management responsibilities include:
Client identification and engagement
Advocating for the client
Biopsychosocial assessment
Developing, coordinating, and monitoring a service plan
Evaluating the plan's effectiveness
Work Settings for Social Work Case Managers
According to the BLS, more than 25% of social work positions are classified as government workers. The majority of these social work case manager jobs are in state and local government agencies, since these are the primary providers of most social services. Other employers include healthcare facilities such as clinics or hospitals, homeless shelters, community development foundations, or other social nonprofits that serve people in need. Professional responsibilities will vary according to the nature of the client base and the work setting, as shown by the following examples.
School Case Manager
A school case manager works with schools, parents, teachers, and children to ensure students meet their educational goals and receive services they are entitled to, such as meals, counseling, and enrichment activities. They help develop programs in accordance with the school district's mission, and provide training to teachers and other professionals to help identify and understand the needs of the student population.
Prison Case Manager
A case manager in a correctional facility develops programs for inmates and evaluates their effectiveness and quality. A case manager will assess inmates to identify their needs, track their progress, and develop release plans designed to give inmates the best chance of success once they've served their time.
Hospital Case Manager
Besides the typical responsibilities included in a social work case manager job description, a hospital case manager is responsible for admission and discharge planning in a short-term care setting. They need to be familiar with Medicare regulations and other insurance requirements. Duties include creating plans for high-stress treatment situations, such as substance abuse, mental health crises, and family counseling.
Emergency Shelter Case Manager
An emergency shelter case manager works with clients who need short-term emergency housing. The goal is to find safe, permanent housing for individuals and families. Responsibilities include identifying clients' needs and working with community organizations to find housing, healthcare, dental care, and child development care for families.
Homeless Shelter Case Manager
Case managers who work in organizations that serve homeless populations must have an in-depth understanding of the underlying causes of homelessness among their client base. Case managers work with clients to develop a plan for self-sufficiency. Intake and assessment typically include identifying the client's current level and need of income, housing, and self-care. Managers work with other agencies to find resources such as substance abuse treatment and mental healthcare, all to help clients transition from homelessness to a stable environment.
Fundamental Skills for Social Work Case Managers
Social work case managers need a combination of hard and soft skills to be effective at serving clients' needs, whatever the setting. Hard skills include a foundation in social work provided by a bachelor's degree program, which equips them with theory and practical skills to become an effective advocate for their clients. Soft skills allow them to meet their clients' needs with compassion and grace.
The soft skills social work case managers should master include:
Compassion, especially when clients are experiencing complex issues
Exceptional written and oral communication skills, to present a care plan to clients so they understand fully
Exceptional listening skills, to understand what clients need and develop a plan that will work for them
Organizational skills, to manage all of the moving parts of client treatment planning and care
Cultural competence, to understand and value clients' unique perspectives
Social workers need the following credentials to become a C-SWCM (certified social work case manager), according to the National Association of Social Workers (NASW):
A Bachelor of Social Work (BSW); a senior-level case manager will require a Master of Social Work (MSW)
A current license or a passing score on a BSW-level exam
At least three years and 4,500 hours of paid and supervised professional experience with an agency that provides case management services
Adherence to the NASW code of ethics and commitment to continuing professional education
Social Work Case Manager Salary
According to the BLS, the median annual salary for all social workers was $51,760 in May 2020. According to the compensation website PayScale, the average salary for a social work case manager was about $40,000 as of June 2021. More seasoned case managers, with 10 to 20 years of experience, could see a pay range of $46,000 to $73,000. Salary ranges depend on work experience, geographic region and work setting, and education level. Many graduates who hold a BSW go on to earn an MSW to enhance their professional and earnings potential.
Take a Brave Step Toward a Rewarding Career
Schools, hospitals, cities, and social services agencies will always need social workers and case managers who can provide counseling and care plans to those in need.
Are you interested in being part of an in-demand career field, with the opportunity to help others and make a positive difference in your community? The online Bachelor of Social Work program at Maryville University can be an excellent first step on the path toward a social work case manager career.
Explore this degree program and career field today.
Recommended Readings
Mental Health Counseling vs. Social Work
Improving Community Safety Through Social Work
Police Social Work in Emergency Response Situations
Sources:
British Association of Social Workers, "The Role of Social Workers in a Pandemic and Its Aftermath: Learning From COVID-19"
Career Trend, "Case Manager Skills Checklist"
Dallas Independent School District, Coordinator I, Case Manager
Federal Bureau of Prisons, Case Manager
Homeless Hub, "Case Management"
Houston Chronicle, "What Is a Social Work Case Manager?"
Interfaith Hospital Network of Greater Cincinnati, "Emergency Shelter Case Manager"
PlanStreet, "Social Work Case Management Guide"
NASW, Certified Social Work Case Manager (C-SWCM)
Oroville Hospital, Job Description for Case Manager/Medical Social Worker
PayScale, Average Case Manager, Social Services Salary
PayScale, Average Late-Career Case Manager, Social Services Salary
U.S. Bureau of Labor Statistics, Occupational Outlook Handbook, Social Workers
ZipRecruiter, "What Is a Social Work Case Manager and How to Become One"
Be Brave
Bring us your ambition and we'll guide you along a personalized path to a quality education that's designed to change your life.