How to Become a Diplomat
How to Become a Diplomat
How to Become a Diplomat
Diplomats, also known as Foreign Service Officers, occupy one of our country's most influential service positions. Tasked with the negotiations of policies, development of international relations, and protecting U.S. citizens at home and abroad, diplomats shoulder a variety of significant responsibilities.
To deftly handle those responsibilities, diplomats should possess a wealth of knowledge and skills. A purposefully designed degree, such as the Bachelor of Arts in International Studies offered by Maryville University, can assist aspiring Foreign Service Officers to learn how to become a diplomat while preparing them for an exciting career.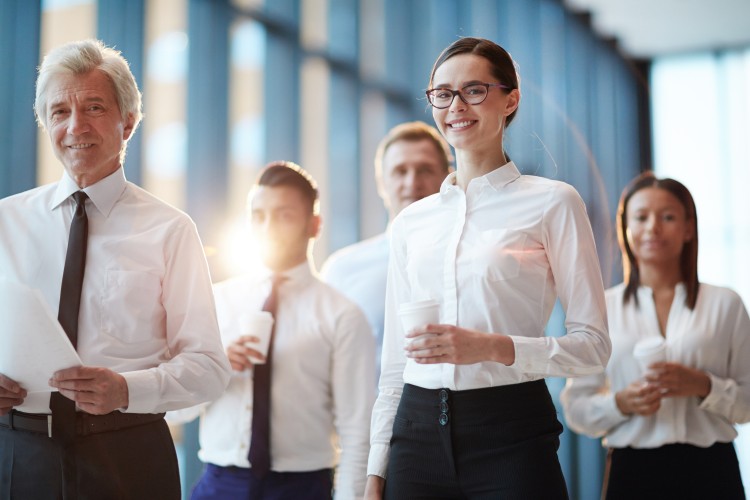 What does a diplomat do?
As members of the United States Foreign Service, diplomats represent America and its interests around the globe. Foreign Service Officers negotiate with foreign governments, building and maintaining relationships as needed. They staff embassies and consulates, and assist and protect Americans traveling or living abroad.
While a diplomat's duties can vary from post to post, they share some common tasks related to their political and socioeconomic responsibilities. Depending on their career track within the Foreign Service, a diplomat could maintain peace with allies by helping them understand U.S. policies, while also encouraging growth in education, culture, sports, or other programs. They may also encourage their host country to adhere to human rights protocols, or communicate environmental concerns by helping local governments devise strategies that address these concerns in a manner that benefits both countries and their citizens.
The role of a diplomat is dynamic, requiring them to adapt to the shifting political landscapes around them. Changes in a host country's leadership, laws, or policies can happen rapidly, and diplomats must be quick to respond. While frequent adaptation is challenging, it offers those who pursue careers in diplomacy ample opportunity for new work experiences.
The steps to becoming a diplomat
Not all diplomats begin their careers in the same way. When asking how to become a diplomat, the path, motivation, and goals will differ from person to person.
Education
While there's no requirement that diplomats have a particular degree, many aspiring members of the Foreign Service pursue advanced education, usually in history or political science. Knowledge of a second language can be extremely helpful, depending on the posting. Typical education should be designed to develop skills in leadership, communication, creativity, and maintaining poise under pressure, among many other abilities useful in the field.
Perhaps the most practical feature of pursuing advanced education is the variety of internships and fellowships that are available to students. The on-the-job experience gained by participating in such activities allows students to see diplomacy in action, and become familiar with the daily routine of a professional in the career track of their choice.
Foreign Service Officer Test
In addition to passing a medical screening and security clearance process, all Foreign Service applicants take a rigorous exam called the Foreign Service Officer Test (FSOT). Offered three times a year, the exam takes approximately three hours, and must be taken on a computer at the testing site.
The FSOT consists of four sections that test applicants' abilities including job knowledge, situational judgment, English expression, and a written essay, with the first three sections all consisting of between 60 and 75 multiple-choice questions. Across each of these sections, the applicant's knowledge of economics, computer technology, statistics, world history, and several other subjects are tested and evaluated. Examinees receive their scores within three weeks of completing the test.
Foreign Service career tracks
There are five career tracks to choose from within the Foreign Service, for those who pass the FSOT to become a diplomat.
Public diplomacy
Economics
Political
Consular
Management
The chosen track will determine how diplomats advance in their careers. For example, an individual may begin on the economics track with the intent to fund scientific advances but later shift to negotiating new trade laws or advocating for environmental protection. As interests change over the course of their career, Foreign Service Officers can change the focus within their track.
The salary of a diplomat
A diplomat's salary can range between $59,000 to $113,000, according to May 2021 data from the compensation website PayScale.com. Several factors can impact a professional's salary, including their experience, education, accomplishments, and even the location in which they work. However, the median annual salary of $84,500 (and possibly higher) is usually achieved after five to nine years on the job.
Diplomats can increase their earning potential by pursuing advanced education. For individuals stationed overseas or far from the academic program they want to attend, online programs are an excellent option. Online learning gives students greater control over their own schedules and the pace at which they complete their degree while allowing them to continue to work as they study.
Make your mark on the world
As ongoing globalization requires greater understanding and integration between societies and cultures, international relations continue to become more important than ever before. Cultivating and maintaining America's relationships with other nations is the responsibility and calling of a diplomat.
Because it is a responsibility not to be taken lightly, students curious about how to become a diplomat would do well to learn more about the Maryville University online Bachelor of Arts in International Studies.
The program is carefully designed to instill the knowledge and skills an aspiring diplomat needs to become a member of the Foreign Service. Some courses featured in the curriculum include International and Global Issues, Comparative Religion and Culture, and Introduction to World Politics.
Take a brave step toward a meaningful and exciting future. Learn more about this program today.
Recommended Reading
6 Tips for Conducting International Business
Ethics in International Business
The Role of Political Psychology in Diplomacy
Sources
Houston Chronicle, "Jobs to Start Off to Become a Diplomat"
National Museum of American Diplomacy, "How Do You Become a Diplomat?"
National Museum of American Diplomacy, "What Are the Roles of a Diplomat?"
PayScale.com, "Average Diplomat Salary"
The Princeton Review, "Diplomat/Foreign Service Officer/Specialist"
Be Brave
Bring us your ambition and we'll guide you along a personalized path to a quality education that's designed to change your life.