Protectors of the Past: How To Become a Records Manager
Protectors of the Past: How To Become a Records Manager
Protectors of the Past: How To Become a Records Manager
In the age of digital media, records are everywhere. More than 4 million blog posts are published each day to feed information to the over 5 billion Google searches made daily. Media outlets, including newspapers, also create a large amount of content. For example, The Washington Post publishes a daily average of 1,200 pieces of content, including stories, graphics, and videos. All of these new records pile on top of older, historical documents.
This dramatic influx of new content makes the role of a records manager arguably more important than ever. Records managers — also known as archivists or records administrators — protect the integrity of the past, as well as archive and organize historically important content created today. These professionals are responsible for maintaining records and files in a business, government, or nonprofit organization. Their expertise allows them to discern between valuable and unnecessary historical information and records to keep a collection relevant, accessible, and organized.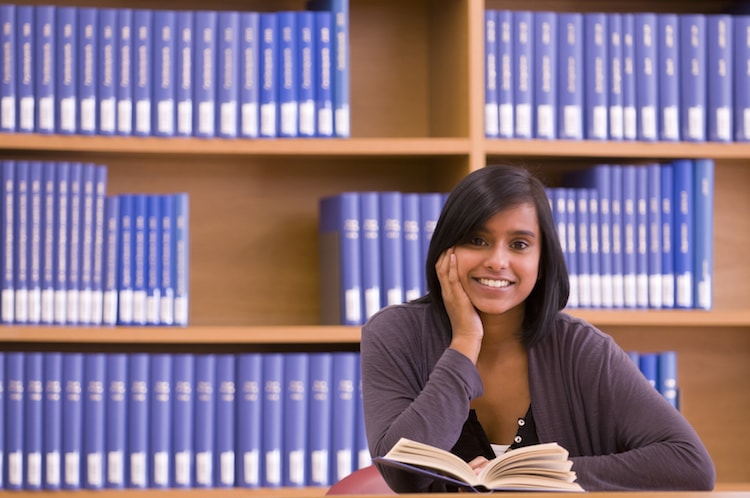 What Does a Records Manager Do?
To understand how to become a records manager, it's important to recognize the wide scope of the role. According to the U.S. Bureau of Labor Statistics (BLS), records managers assess, process, organize, catalog, and preserve historically valuable records and documents. But what does this mean?
A records manager's duty is to make a collection of archival records easy to search through and access. Archivists may work with a wide variety of records, such as government or private records, ancestral records, photographs, maps, manuscripts, films and videos, voice recordings, business and tax records, and even physical objects and artwork. Each type of material requires special care and documentation.
Records managers also authenticate and appraise historical documents and materials, especially those housed at a museum or historical site. They preserve materials, documents, and objects and maintain their integrity and original condition to the best of their ability. To do this, archivists must create and maintain an electronic tracking system that allows them to find and organize information and records in a database.
Sometimes, records managers also help maintain employee records and therefore need to understand the applicable privacy, ethics, and compliance regulations. For example, if records contain sensitive information, archivists must follow specific procedures and adhere to privacy guidelines, such as the Society of American Archivists' (SAA) Code of Ethics. Records managers often establish and administer internal guidelines, especially concerning the public's access to private or confidential materials.
What a records manager does is protect all important documents and materials by creating and maintaining systems for organization, access, and storage. A successful records manager will know what to keep and what to discard. This process requires discernment, expertise, and an understanding of the needs of a museum, historical site, corporation, business, or institution.
What Are the Steps to Become a Records Manager?
When considering how to become a records manager, most candidates find that they need an advanced degree and ample experience. To set off on this path, there are a few important stopping points.
Earn a Bachelor's Degree
A Bachelor of Arts in History will equip candidates with valuable skills in research, writing, oral communication, critical analysis, and digital literacy. In addition, research projects give students the opportunity to explore records and documents; gain familiarity with how archival systems work; and learn how they support academic, historic, and journalistic research.
Students in this program develop the fundamental skills for success as a records manager, including analytical, organizational, and problem-solving competencies. Through the study of social and cultural history, such as the history of science and medicine, students learn to find connections between events and put them in the context of today's culture. Records managers must contextualize and analyze both local and global history to make these connections. Often, coursework allows students to focus on an era of history so they can gain knowledge and expertise in a specific area aligned with their personal, educational, and professional goals.
Gain Real-World Experience
Hands-on archival experience is essential to pursuing a records manager career. A bachelor's degree program may offer an internship, which allows students to gain practical experience in the field and make professional connections in the industry. Outside of a degree program, many organizations — such as libraries, museums, historical societies, and even some companies — are in constant need of volunteers. Any experience in the industry will help a candidate pursue a records manager career.
Pursue an Advanced Degree
Many records manager positions require at least a master's degree, and some university positions require that applicants have a PhD. Upon earning a Bachelor of Arts in History and gaining some hands-on experience, candidates might look at finding an advanced degree program aligned with their specific interests.
This combination of education, experience, and networking can allow them to strive for more advanced positions in the field.
What Is the Typical Records Manager Salary Range?
The BLS reports the median annual wage for archivists, curators, and museum workers was $48,400 in May 2018. For archivists specifically, the median annual wage was $52,240 in May 2018, and PayScale reports the average records manager salary is about $59,000 in 2019.
Several factors influence the expected records manager salary range, such as education level, years of experience, and job location. The top positions in the field, particularly in museums, are highly competitive. Continued education — such as professional workshops, training, and conferences, particularly those sponsored by archival or historical associations — can help records managers to advance in the field. Certification presents another opportunity for increased marketability. An archivist can receive certification from the Academy of Certified Archivists, which requires a master's degree and at least one year of experience. Those seeking this certification must also pass a written exam.
Is Records Manager a Growing Career?
A spike in public interest means a growing demand for records managers. According to the BLS, the employment of archivists, curators, and museum workers (a category that includes archivists working as records managers) will grow about 13% from 2016 to 2026. While this data doesn't reflect projections for records managers specifically, the growth of this broad field offers insight into future demand for records managers, who are a part of it. As public and private organizations receive an increasing volume of records and information, archivists are needed to assess, organize, and manage them.
The proliferation of digital media has led to an increased need for archivists who specialize in electronic record management. Opportunities for archivists experienced in managing digital collections are available across all industries, including business, science, art management, law, sales, entertainment, sports, and media.
Learn More About How to Become a Records Manager
Are you a protector and preserver of the past? If you have a curiosity for history and a passion for politics, public history, education, government, or law, Maryville University's online Bachelor of Arts in History program can prepare you for the next step in your career. This dynamic curriculum, coupled with real-world experience, will give you the tools and knowledge needed to pursue a career in records management across a variety of industries. Apply today to gain a deeper understanding of society, and use your newfound perspective to both safeguard the past and look boldly toward the future.
Sources
The Academy of Certified Archivists
The Atlantic, "How Many Stories Do Newspapers Publish per Day?"
The Balance Careers, "What Does an Archivist Do?"
Hosting Facts, Internet Stats & Facts for 2019
Maryville University, Online Bachelor of Arts in History
PayScale, Average Records Manager Salary
Society of American Archivists, Records Manager
Society of American Archivists, SAA Core Values Statement and Code of Ethics
U.S. Bureau of Labor Statistics, Archivists, Curators, and Museum Workers
Be Brave
Bring us your ambition and we'll guide you along a personalized path to a quality education that's designed to change your life.