The Mind of a Criminal: A Look At The Psychology of Some of History's Famous Crooks
The Mind of a Criminal: A Look At The Psychology of Some of History's Famous Crooks
The Mind of a Criminal: A Look At The Psychology of Some of History's Famous Crooks
An increase in mass shootings in recent years has left people struggling to comprehend the enormous scope of each tragedy and what drove the shooters to commit their horrible acts. We may ask: What personality traits do mass shooters and other significant criminals have in common? Are such criminals born or made? How do mental health, demographics, and other factors influence crime?
Questions like these are part of a major field of interest for those who study crime. People who study the psychology of crime dedicate their careers to understanding what drives criminals to do what they do. Forensic and criminal psychologists use their understanding of human psychology, forensics, and neuroscience to evaluate the criminal mind. They apply the science of the mind to create criminal profiles of mass shooters, serial killers, rapists, and even a variety of white-collar criminals to catch the perpetrators and prevent additional crimes from occurring. The hope is that by understanding what motivates such individuals, crime psychologists can help create a safer society and deliver criminal justice more effectively.
Students who pursue a degree in forensic psychology usually are interested in putting their love of psychology to work to create safer communities. With the online bachelor's degree in forensic psychology from Maryville University, you'll learn to apply the science of the mind in the court and corrections systems, social services, and private sector and gain insight into what motivates someone to commit the darkest of crimes.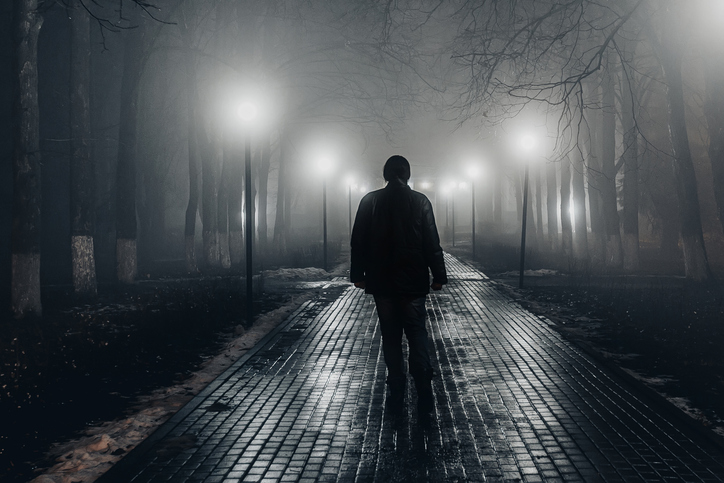 The Psychology of Crime
What motivates perpetrators of heinous crimes? The job of understanding the incomprehensible falls on psychologists, including the experts at the FBI's Behavioral Analysis Unit (BAU), which is tasked with conducting detailed analyses of crimes and creating profiles of serial killers, active shooters, and other dangerous criminals to better understand unknown offenders and prevent future threats. FBI profiling is an extensive process that can be used to track down a specific suspect or generate a list of potential suspects.
In the 2022 Uvalde elementary school shooting, the BAU's active shooter profile matched key facts related to the perpetrator, who died during the incident. The 18-year-old shooter fit almost all the shared data points seen in past attacker profiles, including red flags like buying guns, being bullied at school, and having a falling-out with one's parents before the attack. Understanding pre-attack behaviors is key to preventing future shootings and understanding what motivates the shooters, many of whom don't survive to provide a motive.
The study of criminal statistics, like those collected by the FBI, can provide important insight into the psychology of crime. Another piece of the puzzle is provided by forensic psychology, which draws on the study of sociological and psychological theories related to mental health, behavior, and motivation to analyze the factors causing and influencing individuals to commit crimes.
History of Famous Criminal Minds
The mind of a notorious criminal is terrifying and fascinating. For those interested in exploring the motivations and mental states that lead to crime, here are some resources on some of history's most notable criminal minds.
Studying the Psychology of Crime
Criminal and forensic psychologists make important contributions to law enforcement. However, the two roles are distinct and often confused. For students wondering how they're different, it helps to think of forensic psychology as the broader field that applies psychological principles to the criminal justice system and law, while crime psychology focuses more on individual criminals.
Forensic psychologists consult with law enforcement to integrate psychology into criminal and civil legal matters. Their duties can include selecting juries, evaluating witnesses, and conducting mental health evaluations.
Criminal psychologists seek to understand the motivations of criminals and develop a psychological profile to understand or apprehend them. Their approach to the psychology of crime involves examining individual criminal behaviors and diagnosing any mental health conditions. They frequently step into the courtroom to provide expert testimony. Other duties include counseling individuals who've committed crimes or evaluating their risk of recidivism, or returning to prison.
Why Study Crime Psychology?
With violent crime on the rise in the United States as the COVID-19 pandemic eases, law enforcement is under increasing pressure. The annual murder rate in the U.S. is up sharply since 2019, and other violent crimes, including shootings and other assaults, have increased overall.
Students who are interested in psychology and its application to the criminal justice system should consider pursuing a degree in forensic psychology. The online Bachelor of Arts in Forensic Psychology from Maryville University offers a broad range of coursework in psychology, criminal justice, and social science to help students expand their expertise and prepare to apply their education to a wide range of fields, including policing, law, corrections, and social services. The program blends experiential learning opportunities and practical coursework to give you a comprehensive understanding of today's forensic psychology landscape.
Be Brave
Bring us your ambition and we'll guide you along a personalized path to a quality education that's designed to change your life.